RASPBERRY BLOW
Clifford Prince King
July 9–September 3, 2022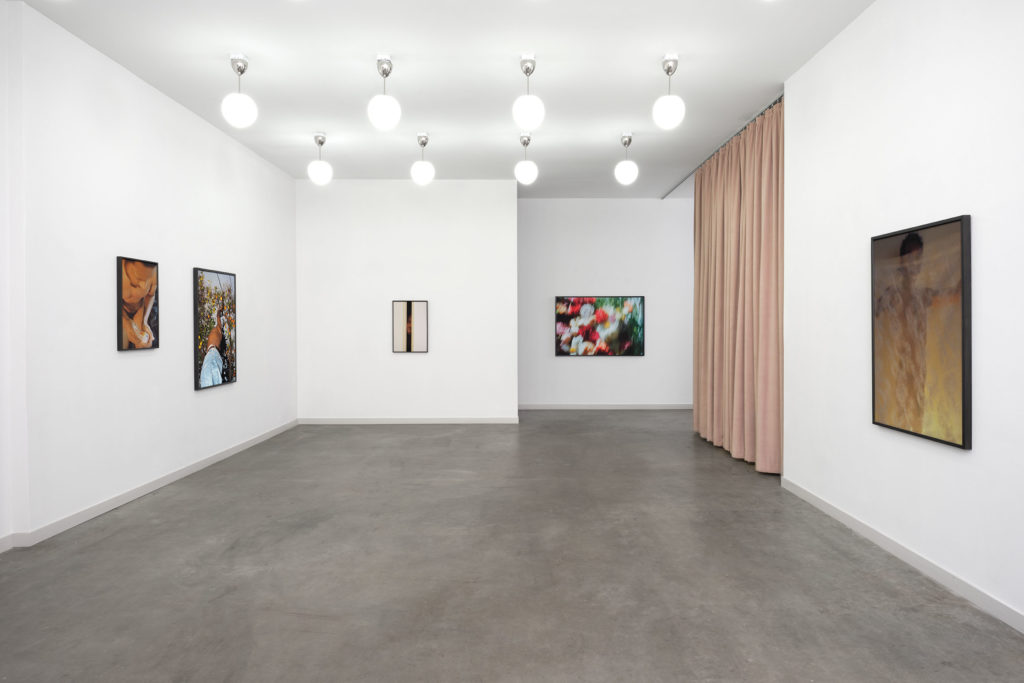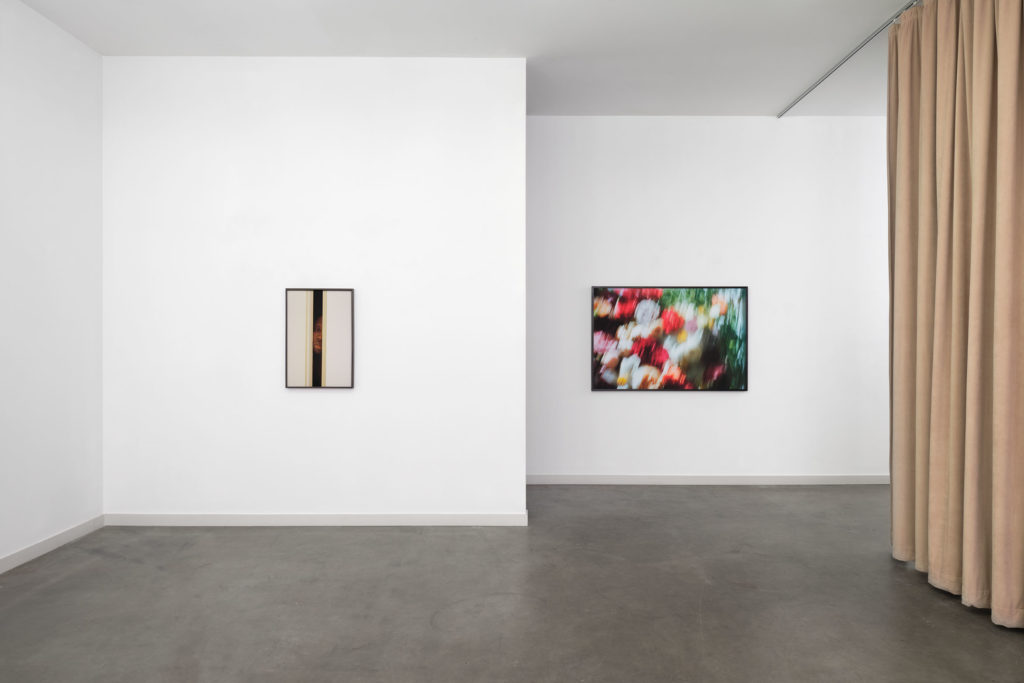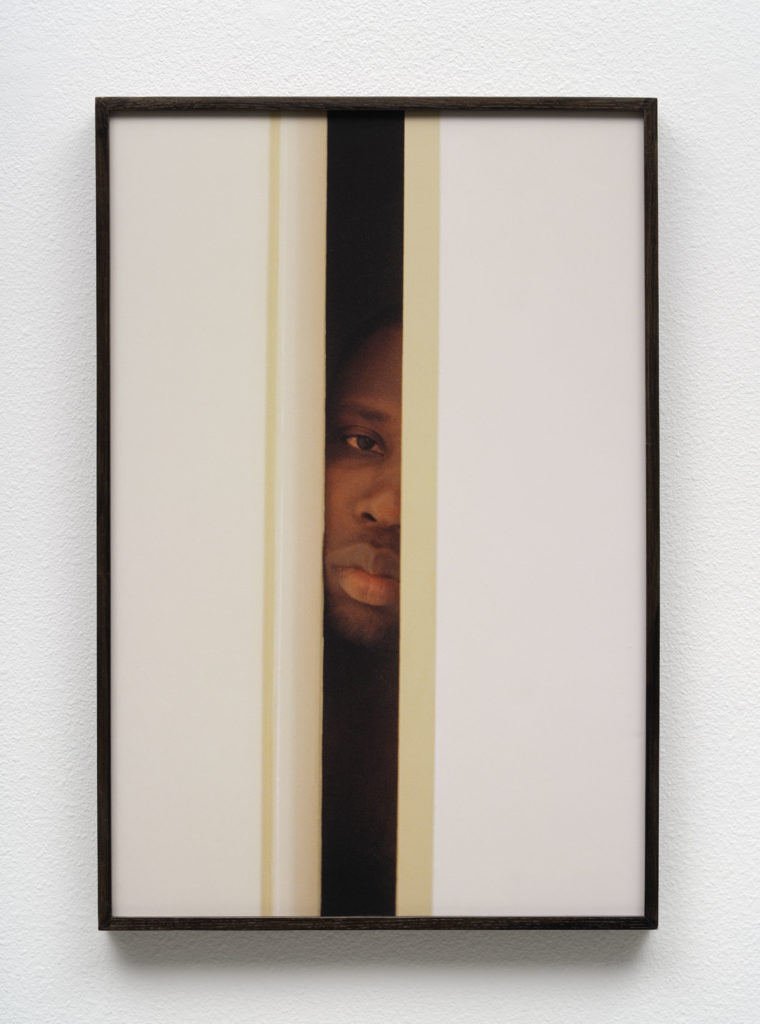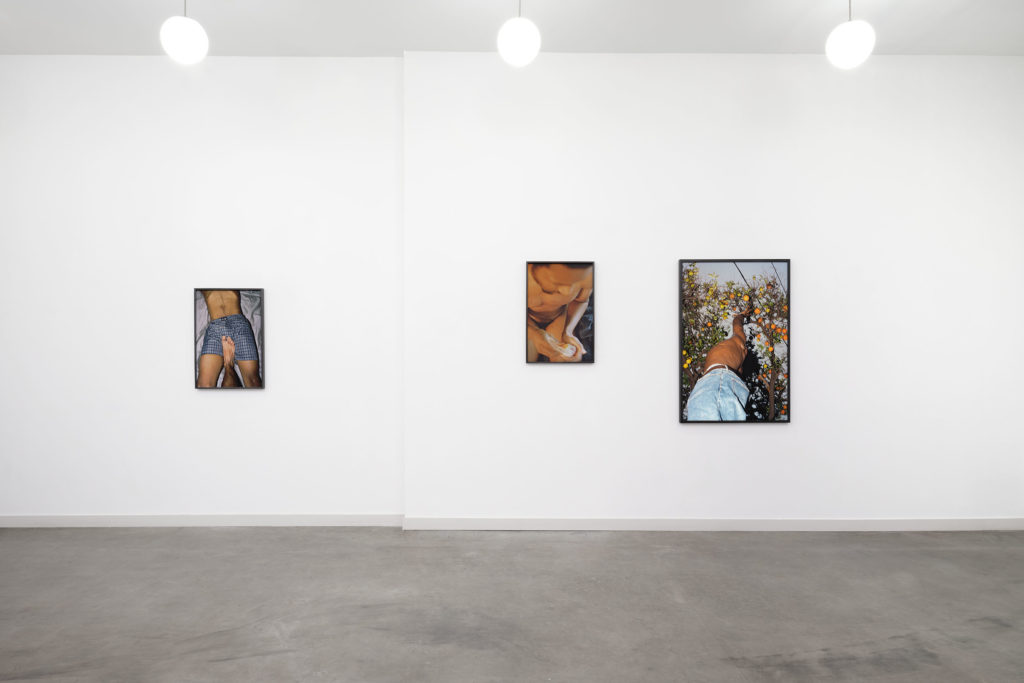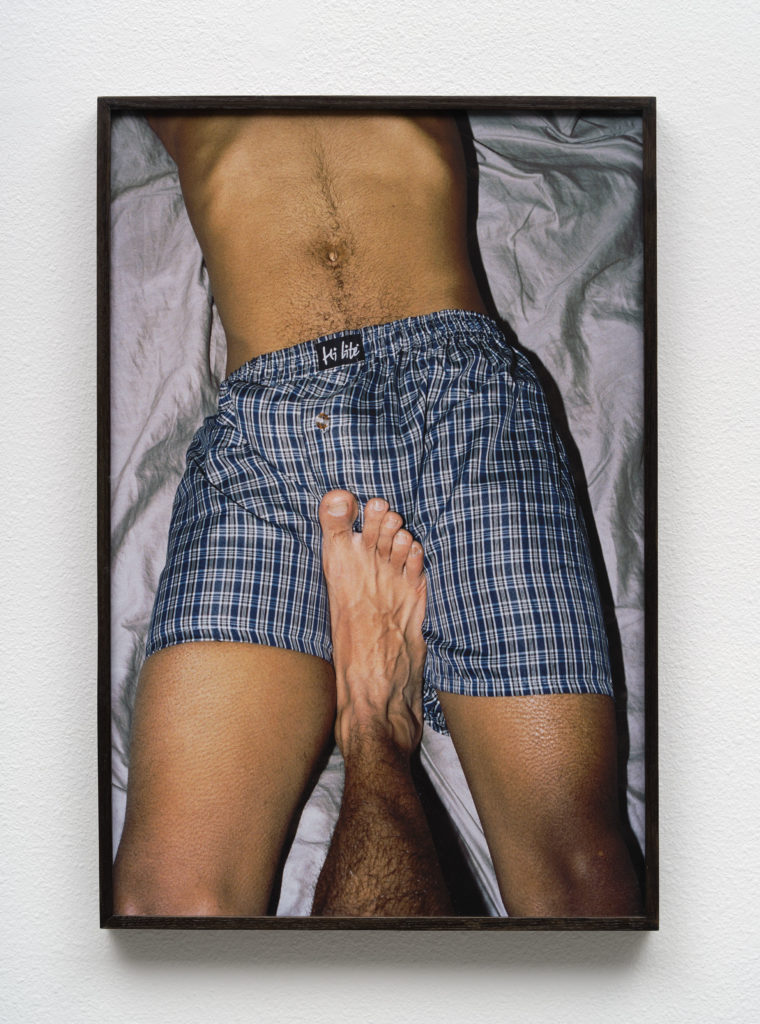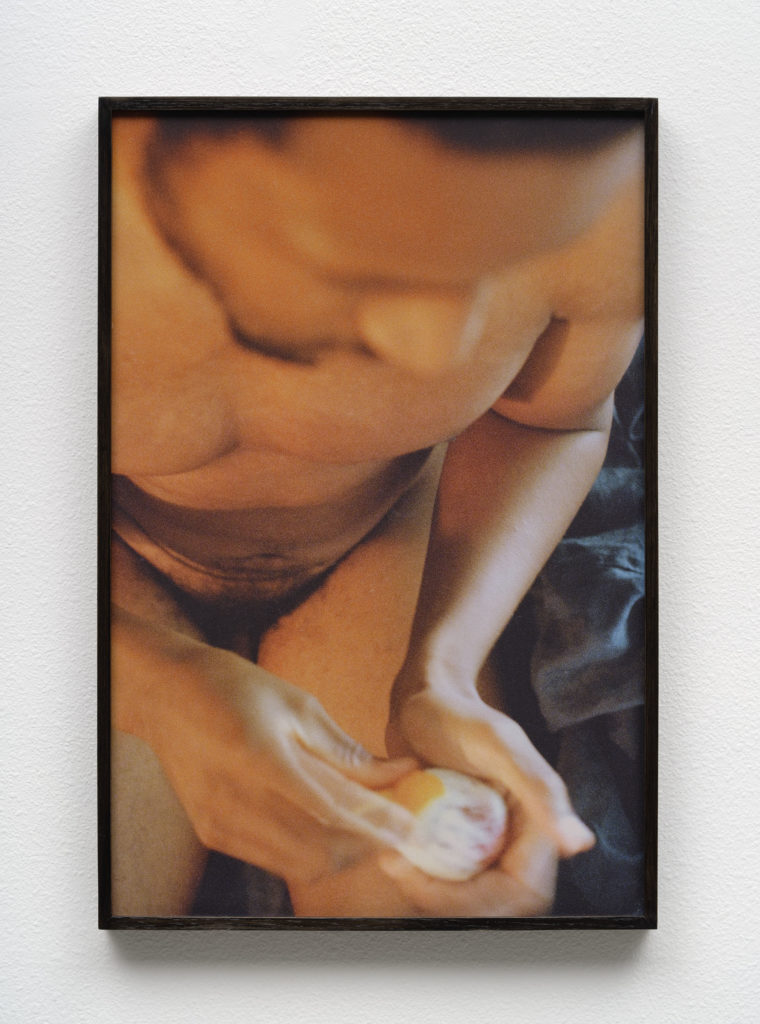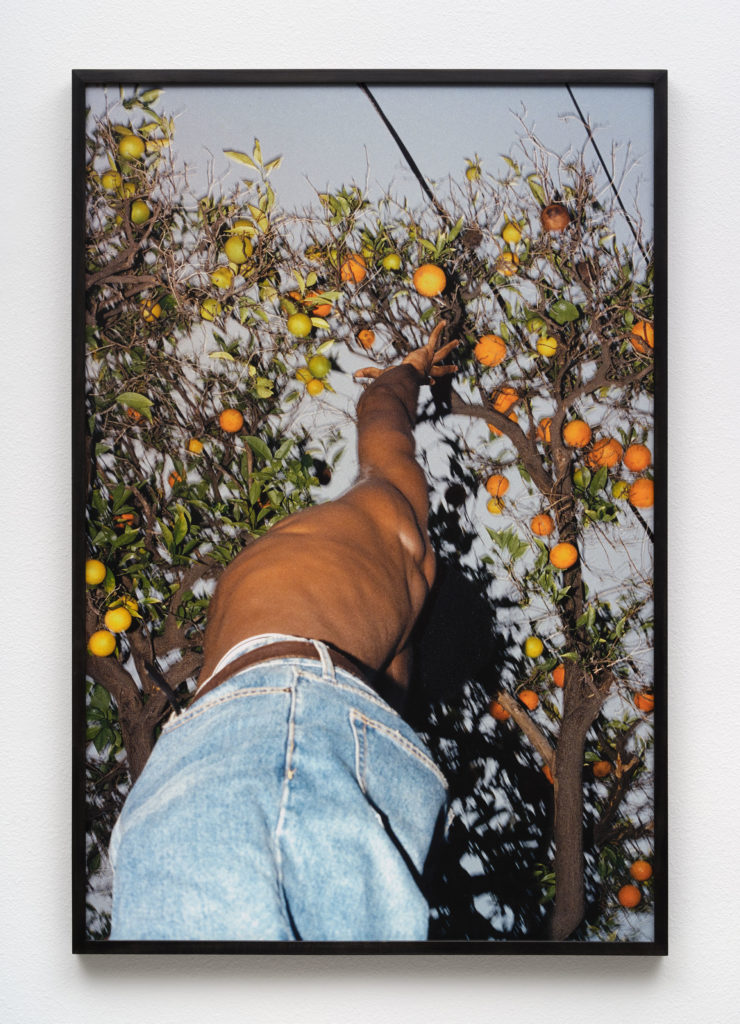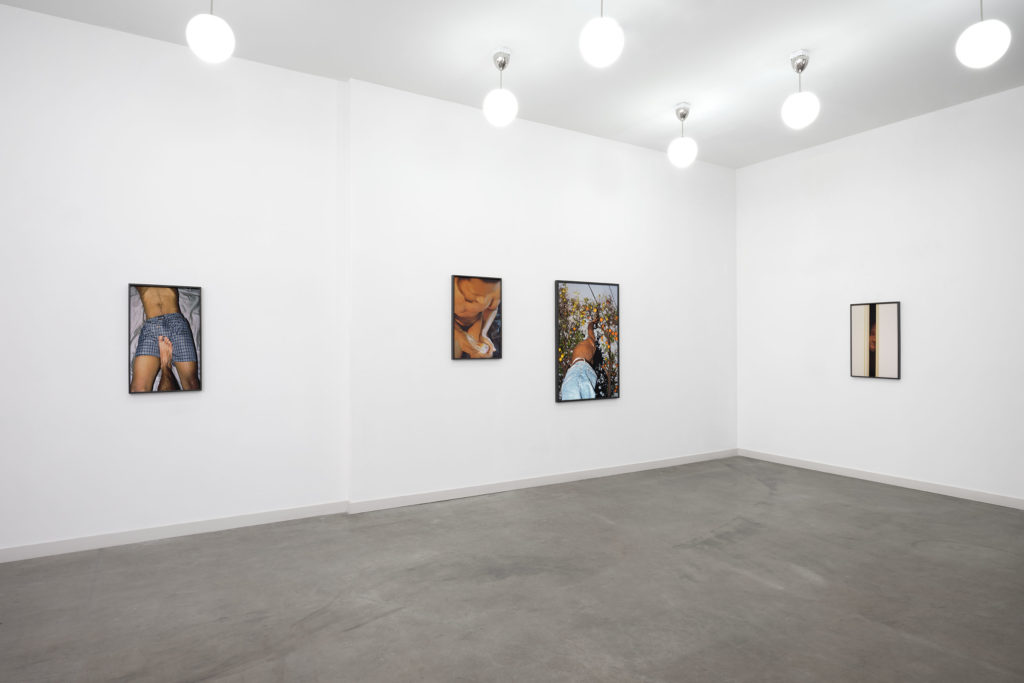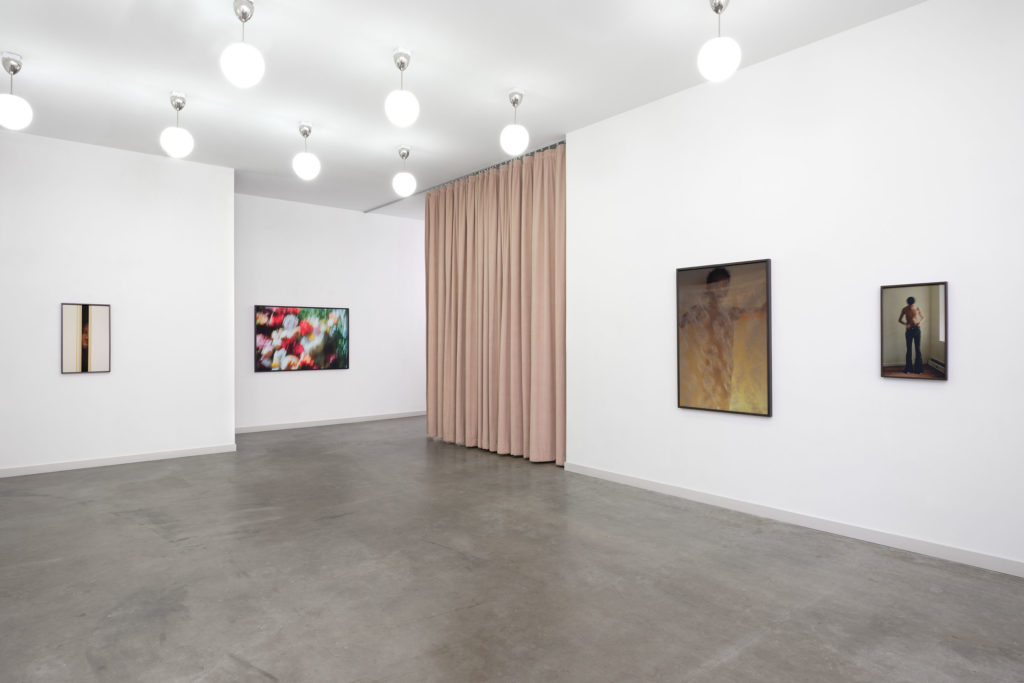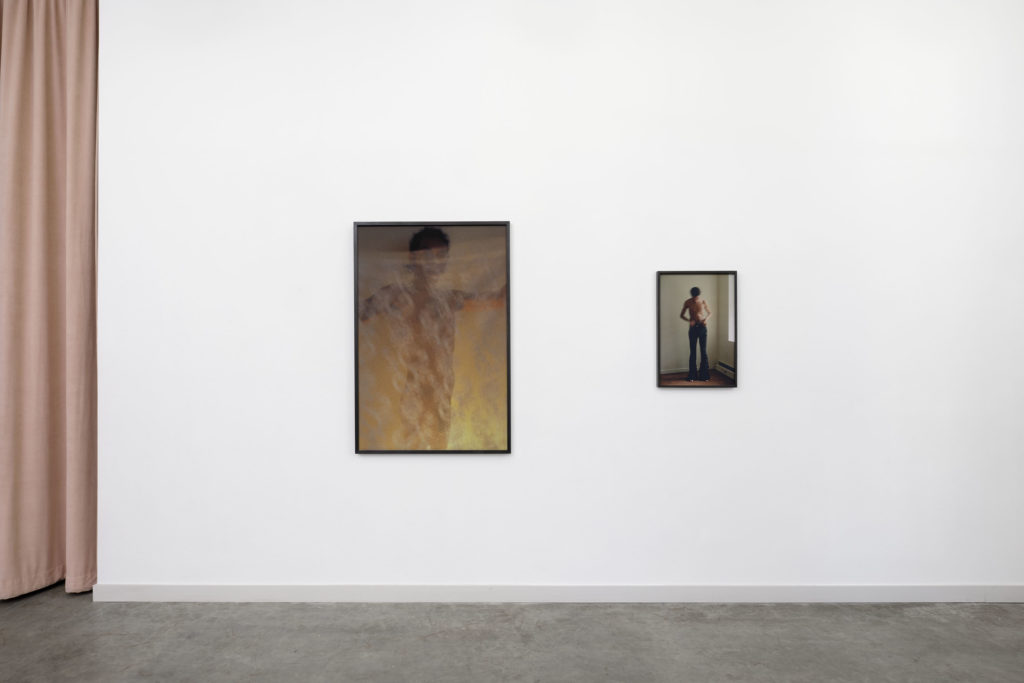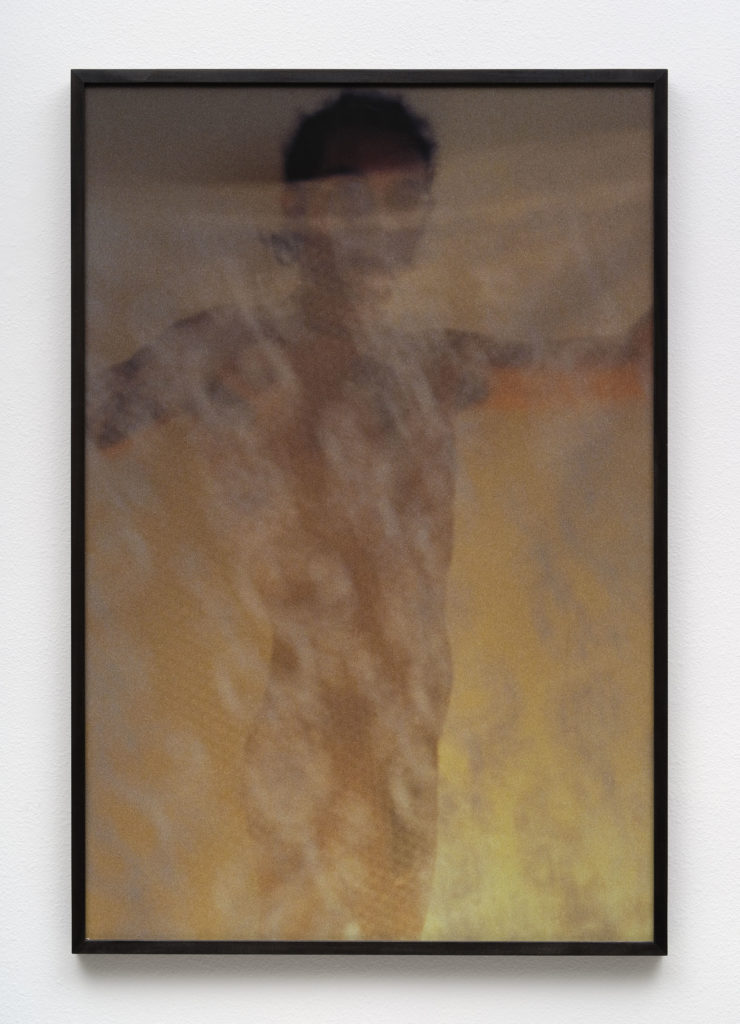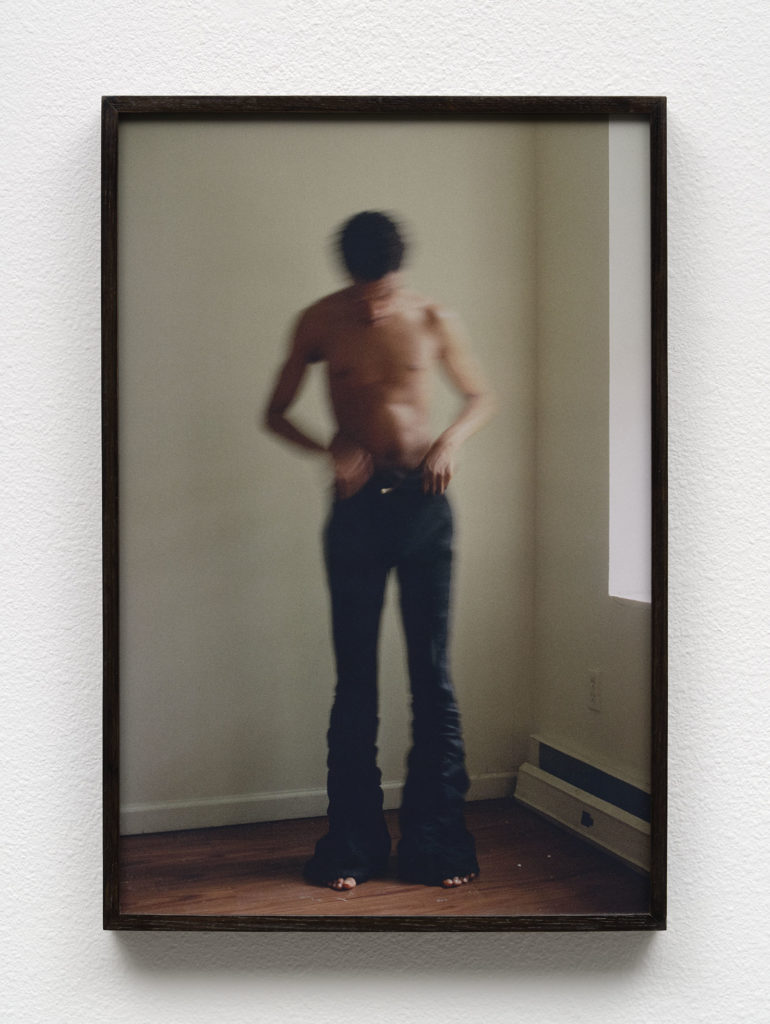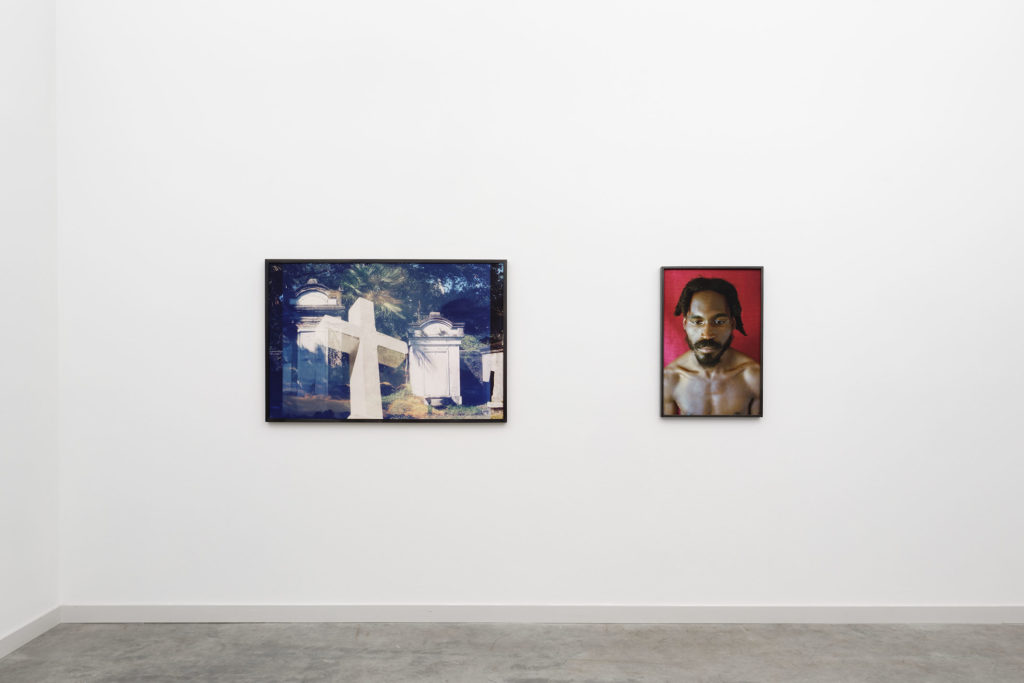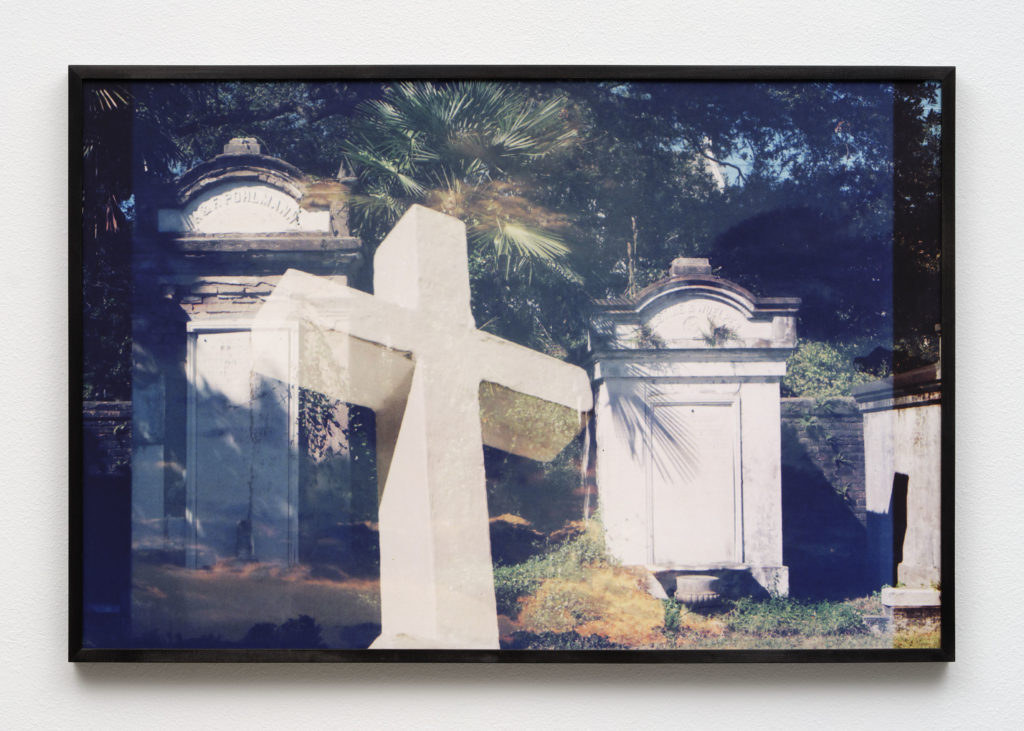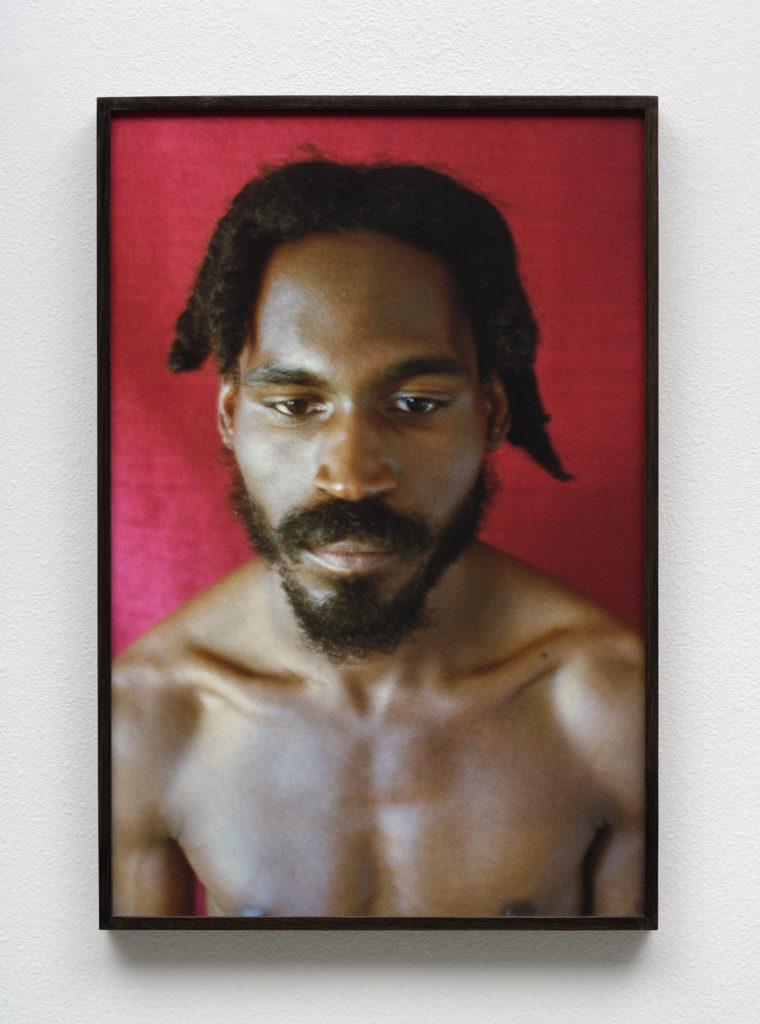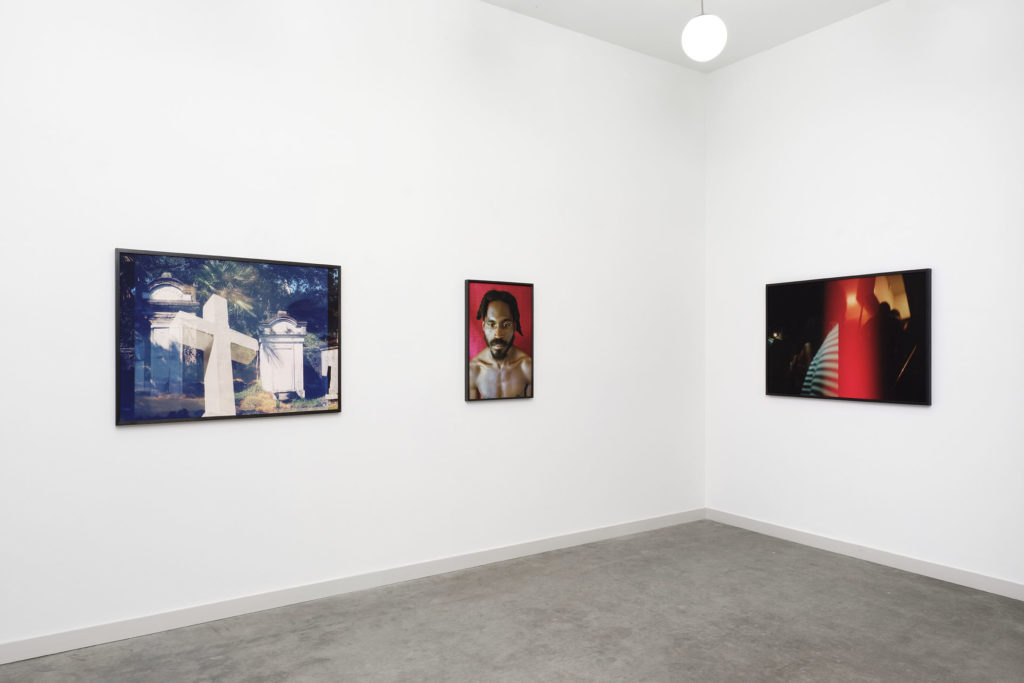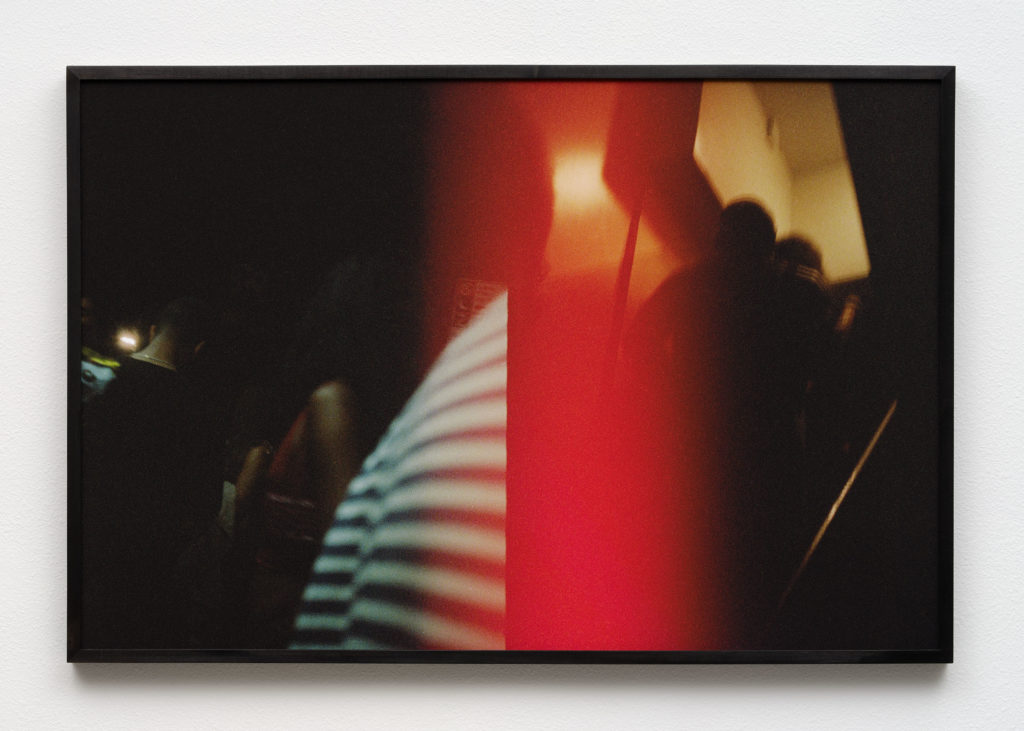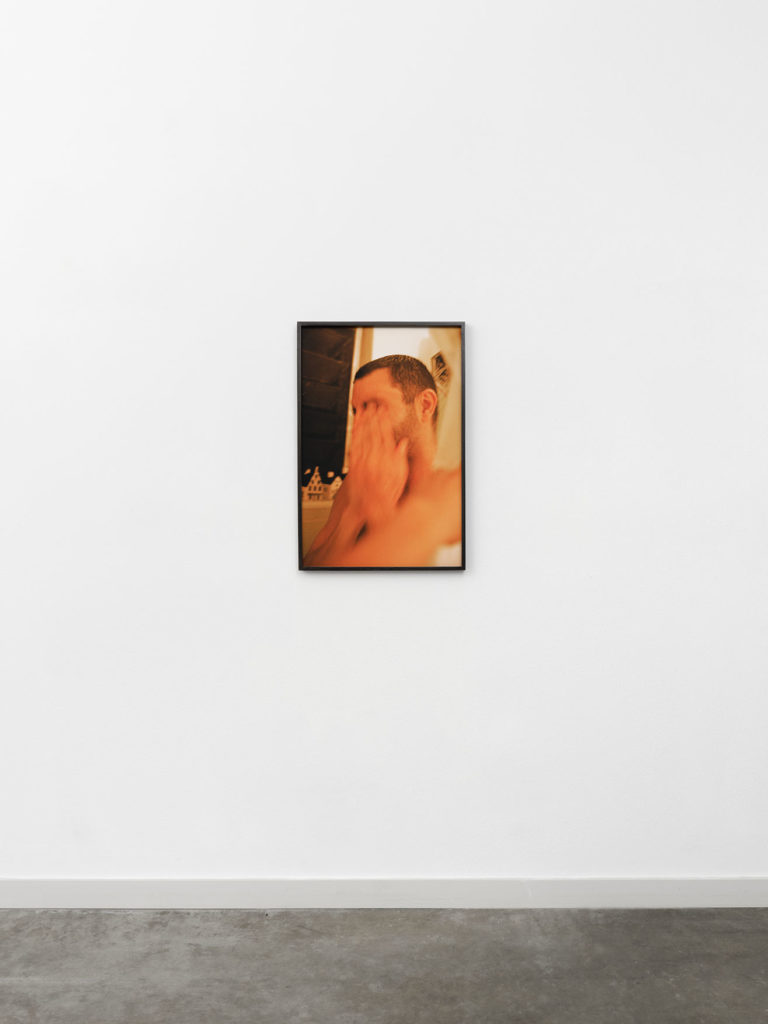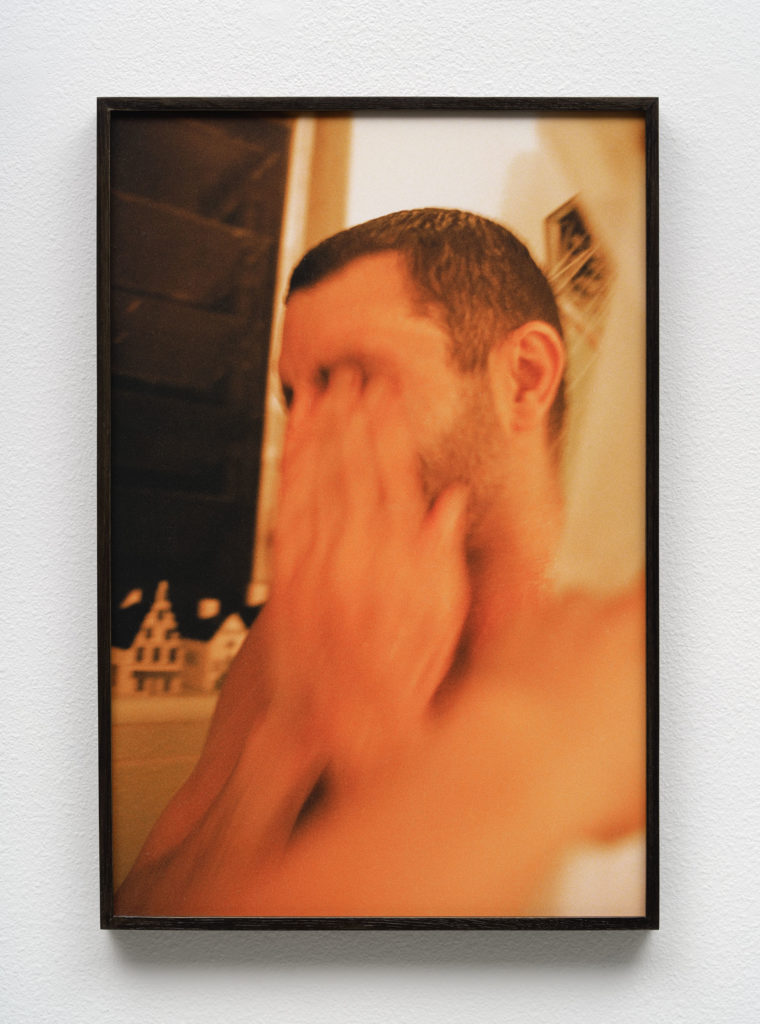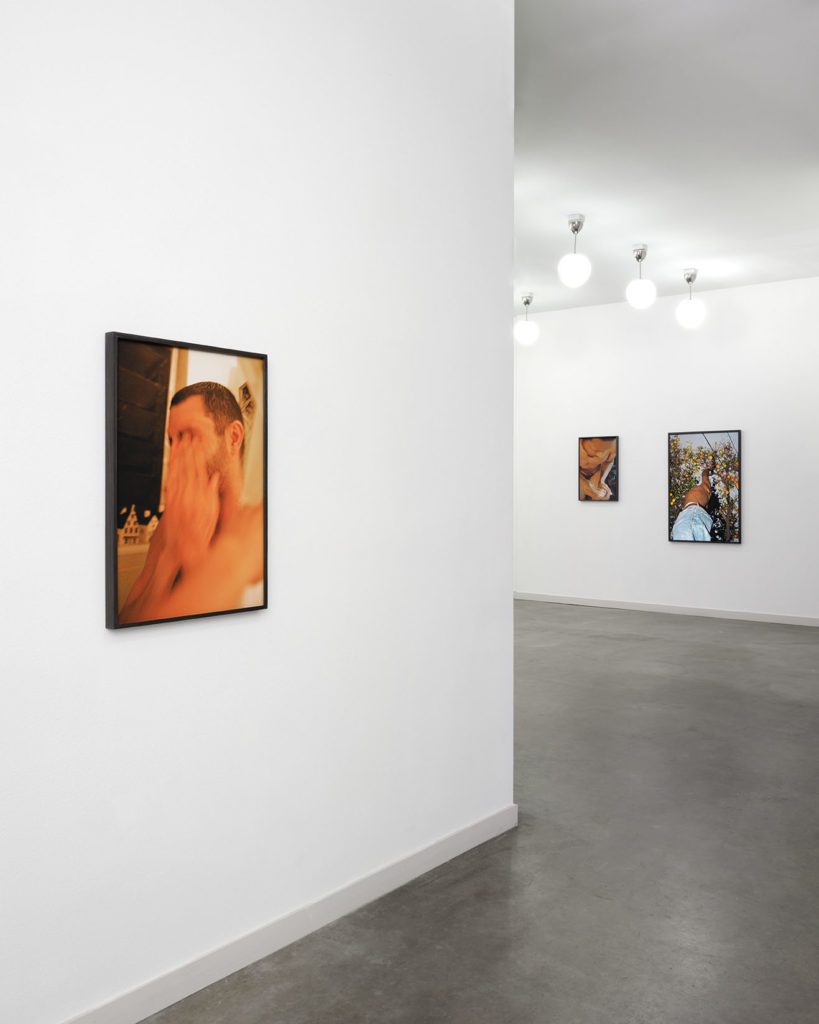 STARS is pleased to announce Clifford Prince King: RASPBERRY BLOW, the artist's second exhibition with the gallery. There will be an opening reception on Saturday, July 9, 7-9 pm.
Where are the boundaries? In this suite of photographs from Clifford Prince King, they are everywhere and nowhere, blurred just so. Or they are exactly there, along the seam where two frames are stitched together or doubled up. Under such pressure, content is subsumed by context, and vice-versa. In Diary of a Diagnosis, 2018, the artist strikes a dancerly pose while holding toward the lens a curtain of lace. It hides nothing that wasn't already hidden by the blur. It is ornament become subject, announcing a depthless zone in which there is no inside, no outside, only permeable perimeter. The titillating, nerve-wracking, deeply affecting result of such moves is to invite us into an intimate encounter, or a happenstance scene, without quite giving us access—a man buttons up his jeans, a Paris subway station splits in two, and even as we partake of the fleeting moment, we know how equivocal its existence always was.
Then there is that outlier, Hi-Lite, 2017, a single frame in hard focus. A leg extends out from the bottom edge, toward the crotch of a man splayed seductively on the bed; toes dig into bulge with playful force. Because the camera's eye is positioned roughly where the leg-thruster's might be, spectator starts to assume the position of operator, to see the subject not only through the reproduced image but also through the viewfinder that delimits the photographer's vision. Identity, conferred by the head, is violently cropped out; so are arms and lower legs, rendering the subject immobile under our kick-like gaze. If, as Barthes argues, every photograph kills its subject by turning him into a specter of his private self, what can be said of King's decision to prune back his subject until he becomes anonymous? Is the gesture protective or assaultive, or both? What dignities does privacy offer, and what is the cost of the tactics by which King uses the camera to raise this question? At the heart of these inquiries is King's ambition to upend an unstated shibboleth of the medium in the post-Pictures era: that the camera, its artifice exposed and integrated into habits of production and reception, can once again be trusted.
RASPBERRY BLOW draws from seven years of his work, underlining the range of gestures with which he has reanimated the documentary-style image. AIDS-era photographers put a ragged kind of snapshot realism to radical ends; King subverts the idiom with a dreamy, narrative sensibility, rooting his work in the place where politics becomes psychological. Meanwhile, with his exclusive use of film, and his proclivity for antique, large-format cameras, the self-taught King invokes the tinkerers who pioneered the medium, perhaps especially the Pictorialists of the late 19th century. For them, the evocation of atmosphere took precedence over the description of subject matter, and like King they often experimented with composites and multiple exposures. The goal was not to launch the work into surreality, but to inflect reality with a skepticism that might make it credible.
It is King's skepticism of his medium that authorizes his lyricism; together they transform his work into a shadowy kind of truth-telling. They also connect him to the form of image-making that photography was supposed to kill: painting. In 1976, Brian O'Doherty, writing on the white cube as modernism's seminal framing device, identified in the seascapes of Whistler and Courbet the early collapse of context into content. The horizon, spanning from edge to edge under a misty layer of atmosphere, "zips easily enough through the limits of the frame." As the spectator scans the image, hunting for a subject that seems as likely to be outside the image as inside of it, the frame becomes "a parenthesis," becomes "an equivocal and not absolute zone." It is in this light that King's blurring and splitting must be seen; his boundary-crossing, even within the frame, allows us the freedom to call to mind all the other pictures that might have been: eyes raised, canopy open, crotch exposed. For King it's not only the boundary that is unstable, but also everyone and everything that calls it into being.
Clifford Prince King (b. 1993, Arizona) is a photographer and filmmaker based in Los Angeles. His work is currently on view in the Hamburg Triennial of Photography, F*ck Art at the Museum of Sex, New York, and New Queer Photography at Freiraum für Fotographie, Berlin. He will have forthcoming solo exhibitions at Carolyn Campagna Kleefield Contemporary Art Museum, Long Beach (2022) and Gordon Robichaux, New York (2023), and the artist's first monograph will be released by TIS Books later this year. Public collections holding his work include the Hammer Museum, Kleefeld Contemporary Art Museum, Los Angeles County Museum of Art, ICA Miami, Minneapolis Institute of Art, and the Studio Museum in Harlem.