Research Park
Rochelle Feinstein
July 14-September 15, 2018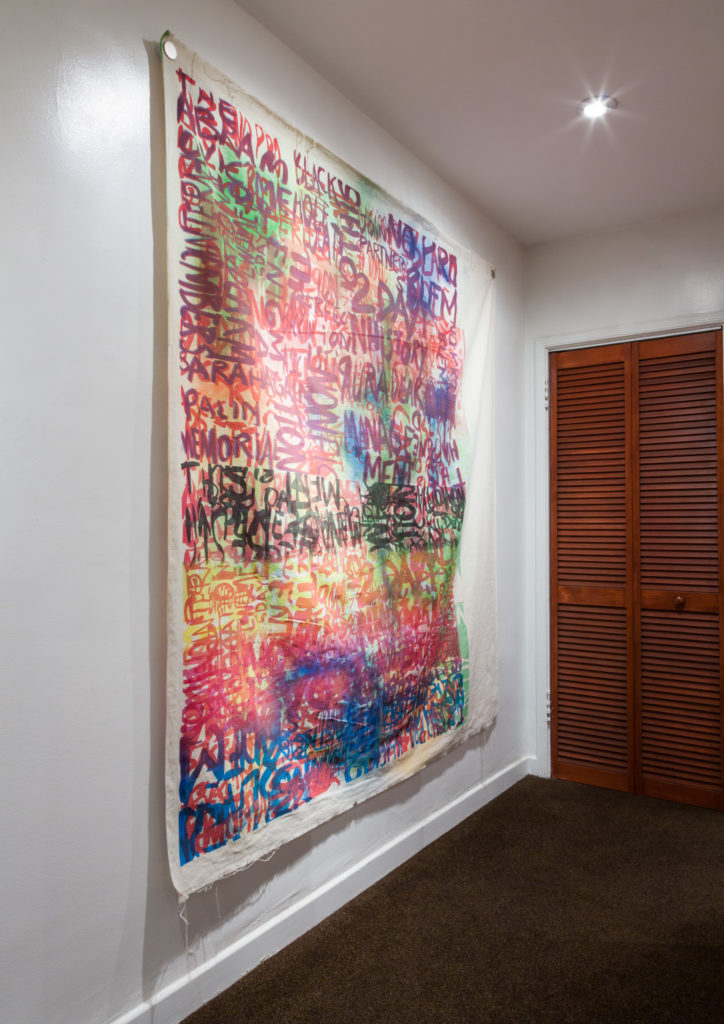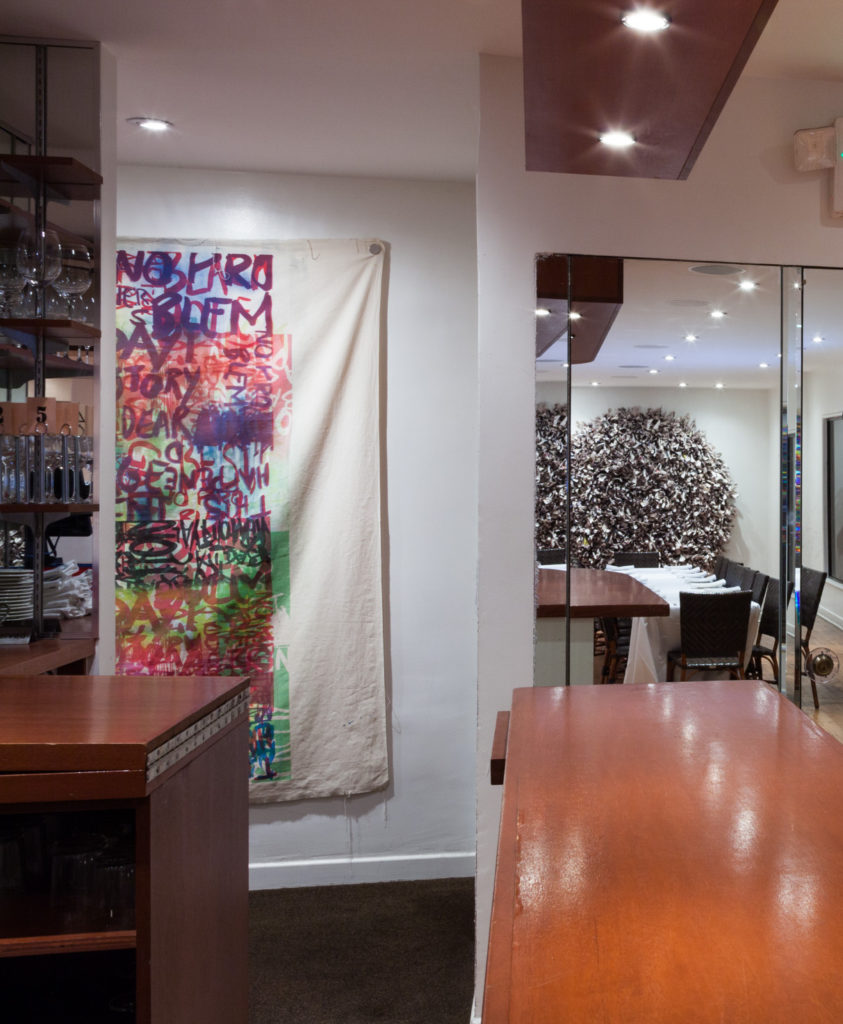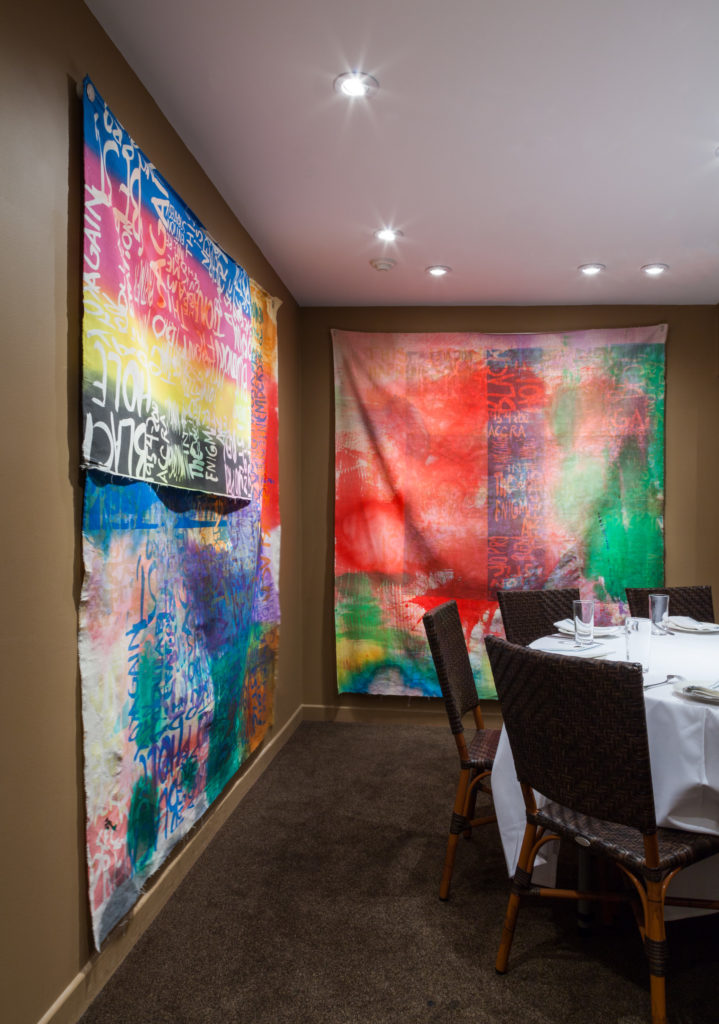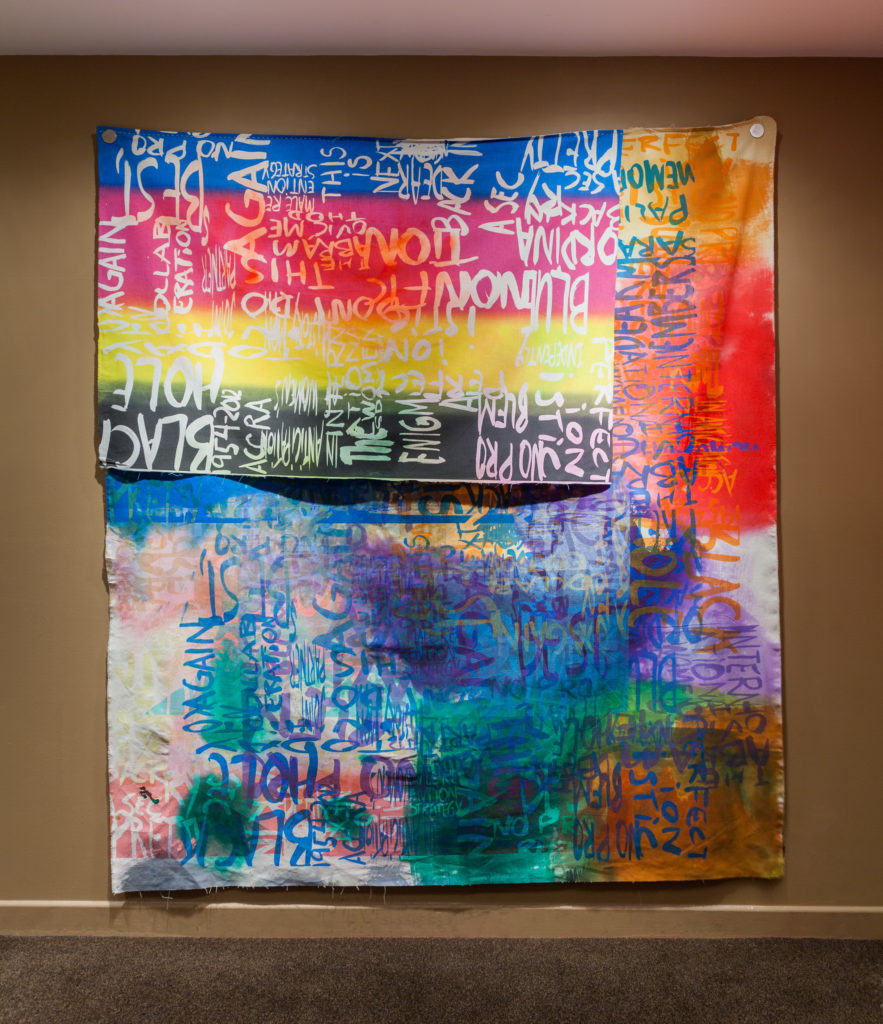 Rochelle Feinstein's works often weave together her own subjectivity with historical and vernacular associations, an expansive painting lexicon, and the mythologies and matter of popular culture. The result is an a-stylistic yet deeply personal body of work, each gesture deliberate and vacillating between earnestness and irreverence.
On view is a selection of paintings from Feinstein's body of work ​Research Park Project,​ which is the first time these works have been shown in the U.S. The series is based on a collection of selected figures of speech, phrases, or slogans from conversations and various media ​that have been interlaced with Feinstein's expansive grasp of the language of painting​. Through an organic process of hand silk-screen and gestural underpainting in acrylic, she combined these densely layered texts into lush abstractions.
Research Park​ is rooted in an earlier work entitled ​The Enigma Project ​(2012-13). ​The Enigma Project takes, as its starting point, the purposeful, now defunct, decoding devices used during WWII known as enigma machines. Feinstein proposes an unscrambling of densely encrypted social codes, public events, intimate utterances, and vernacular speech, through a group of paintings, photographs, drawings, short videos, and a publication. Whether banal or significant, each "signal" is a cipher in want of a visual re-coding.
Rochelle Feinstein, (b. 1947, New York), has recently mounted a major retrospective at the Centre d'Art Contemporain, Geneva, which has now traveled to the Lenbachhaus, Munich, and will go to the Kestnergesellschaft, Hanover, later this year, and to the Bronx Museum of Art in the fall of 2018. Her work has exhibited in the Blanton Museum of Art, Austin; the Whitney Museum of American Art, New York, amongst many more. She has taught painting at Yale University since 1994.