Pond & Waterfall
co-organized with Julia Trotta
July 14 - September 15, 2018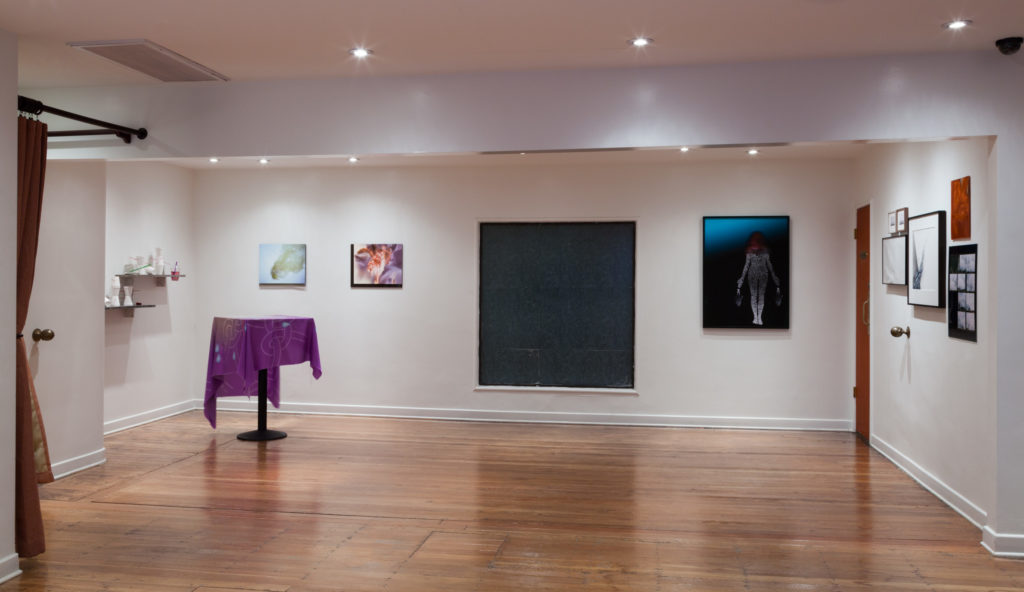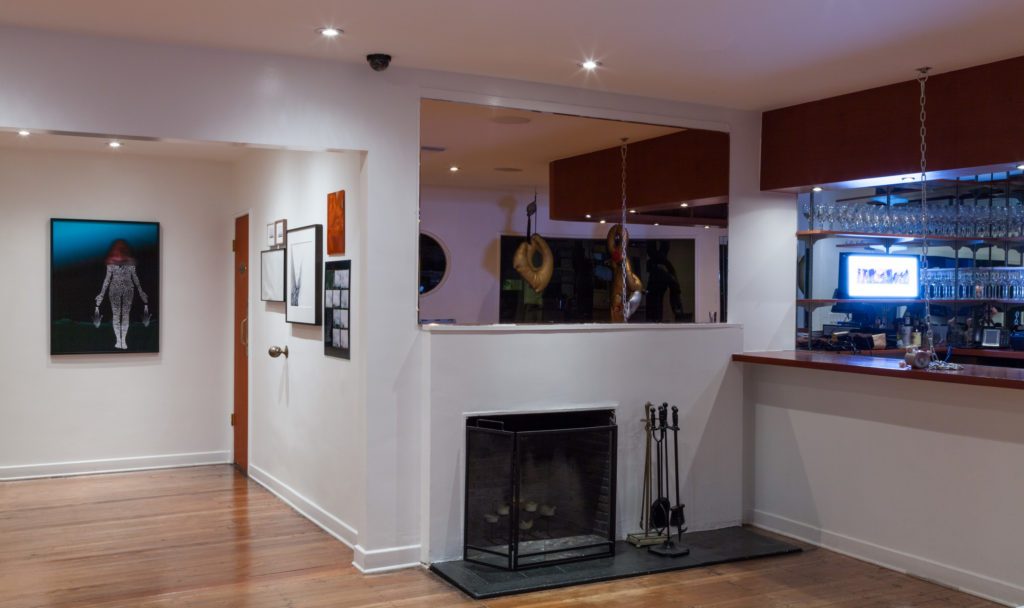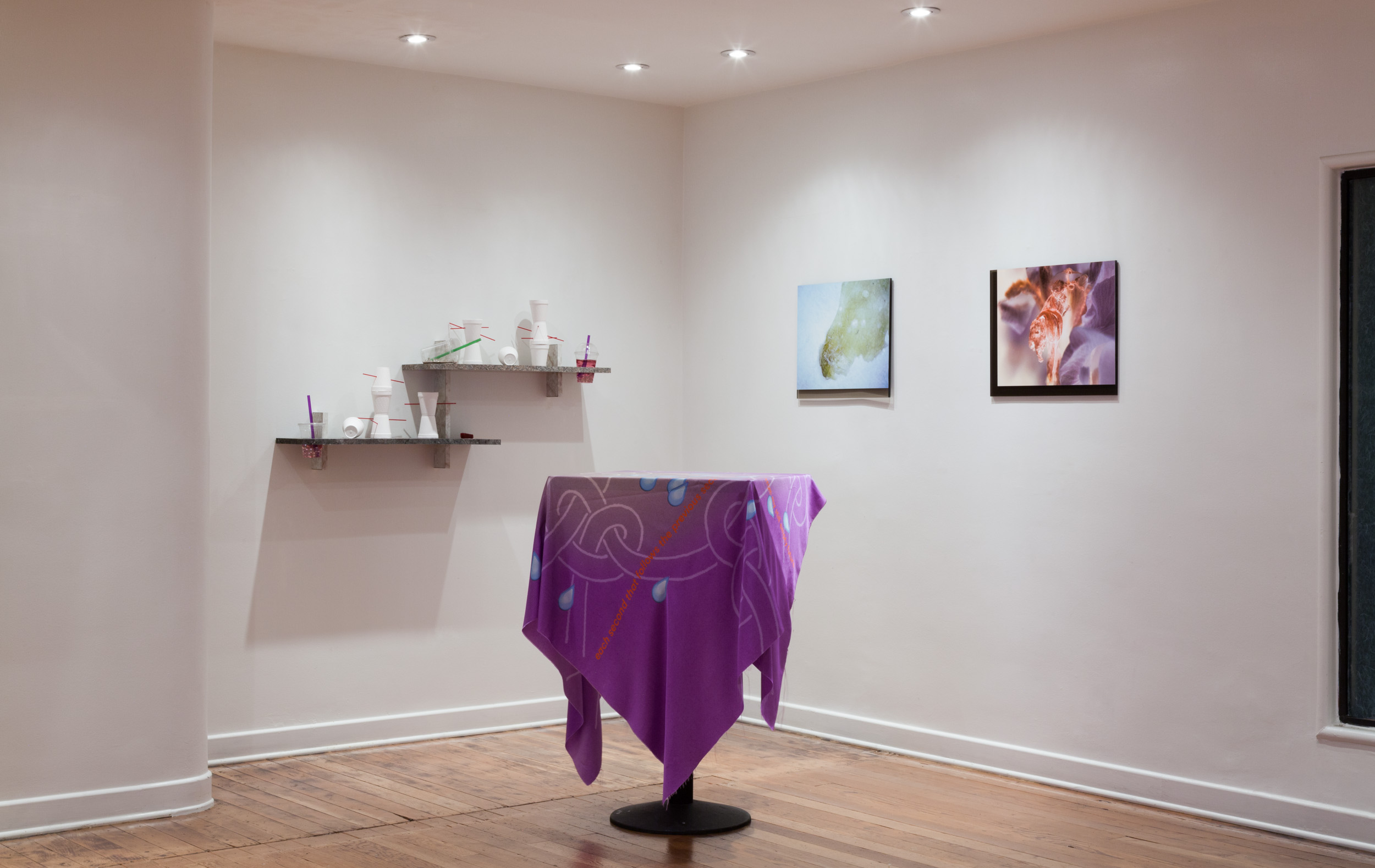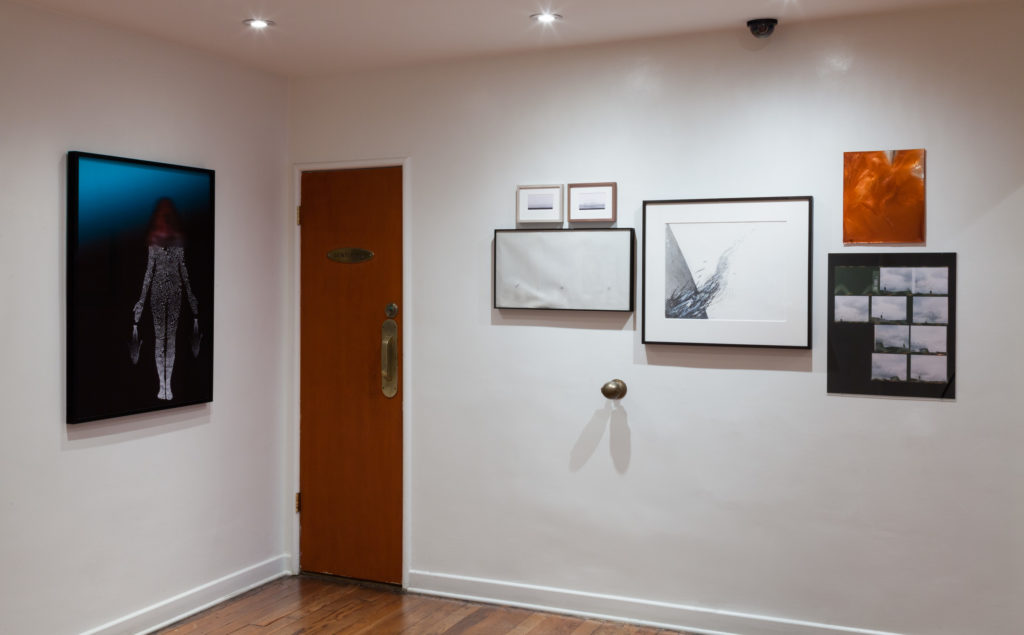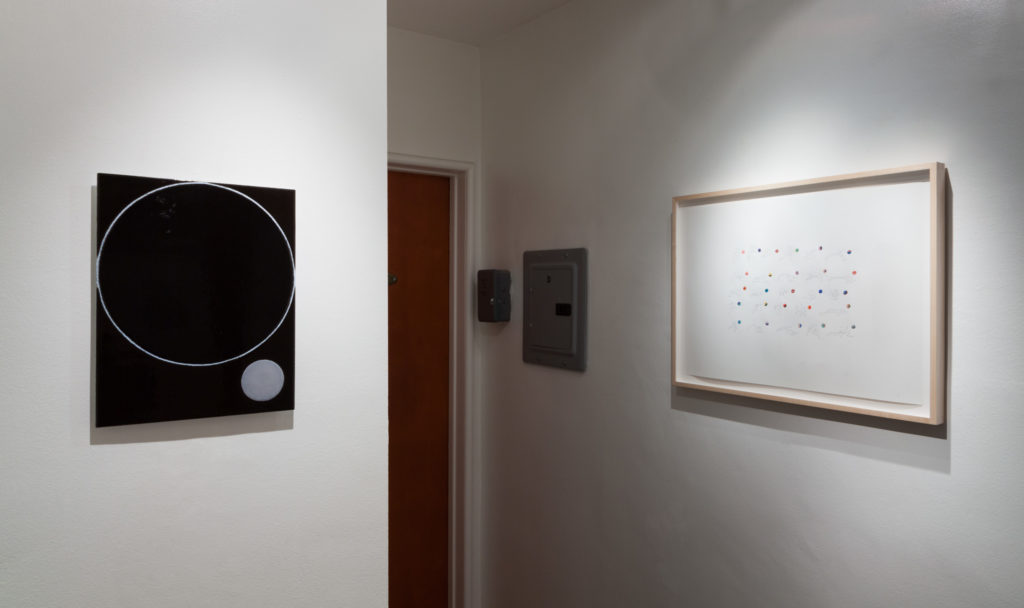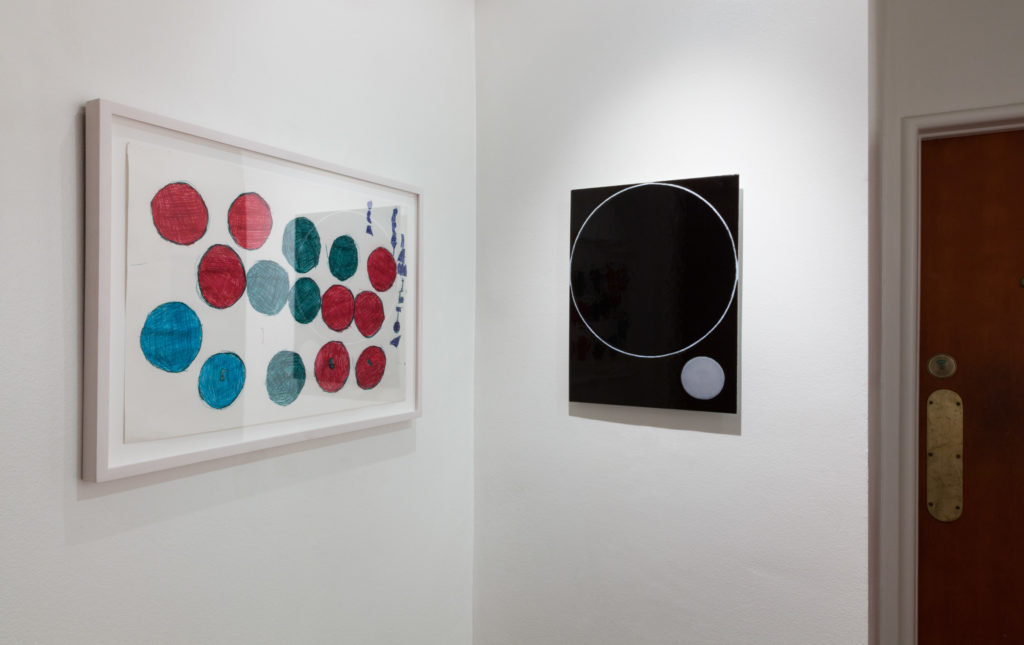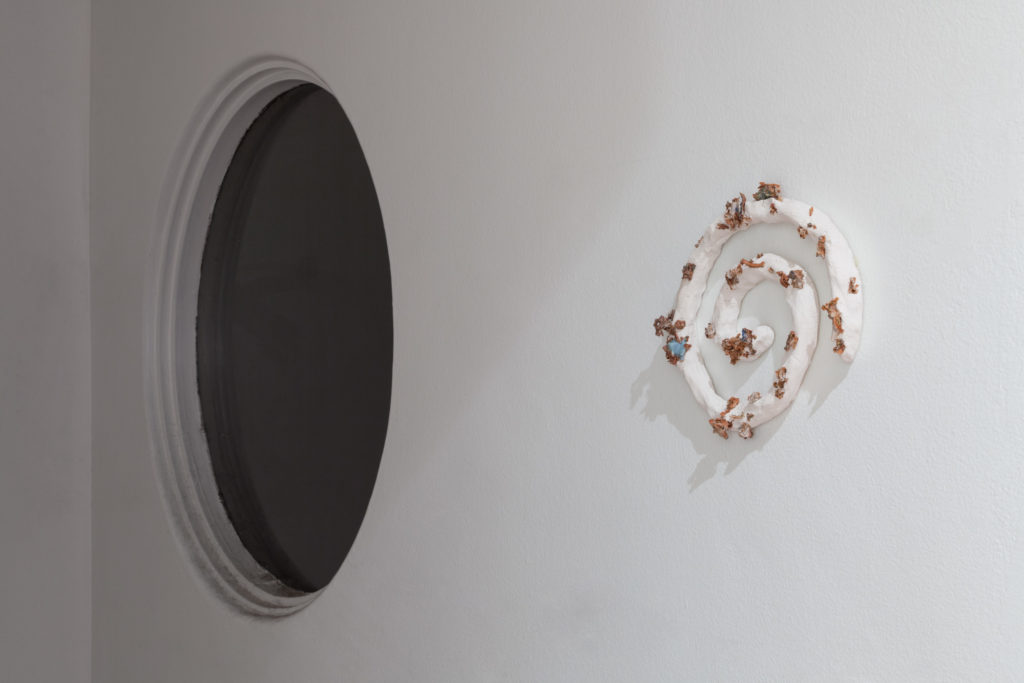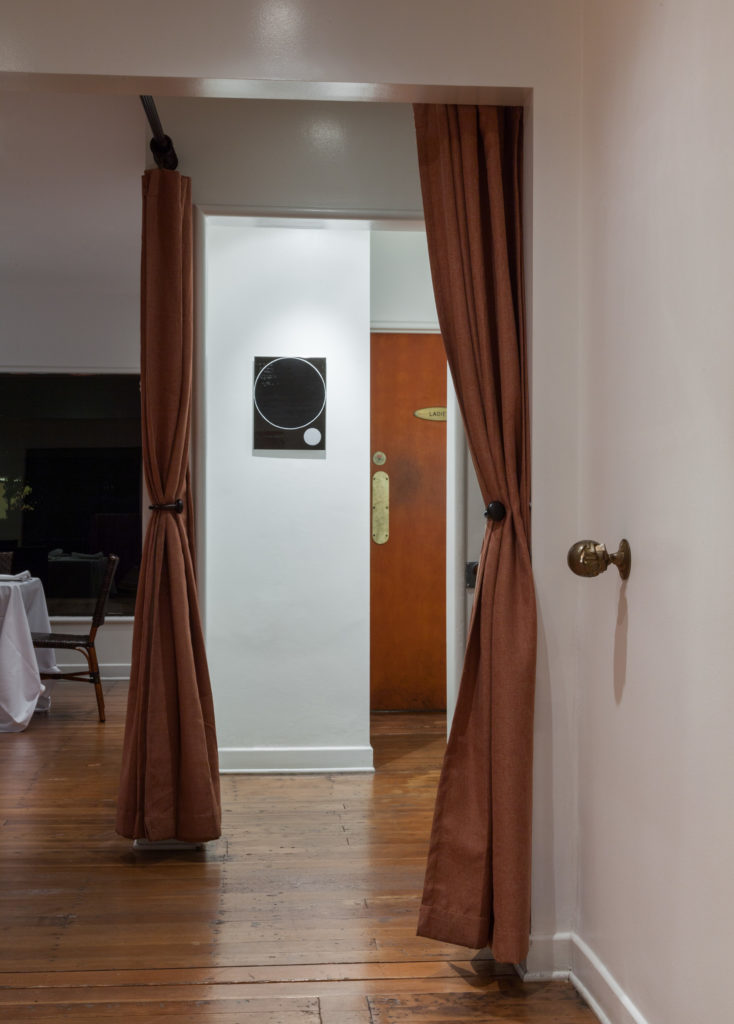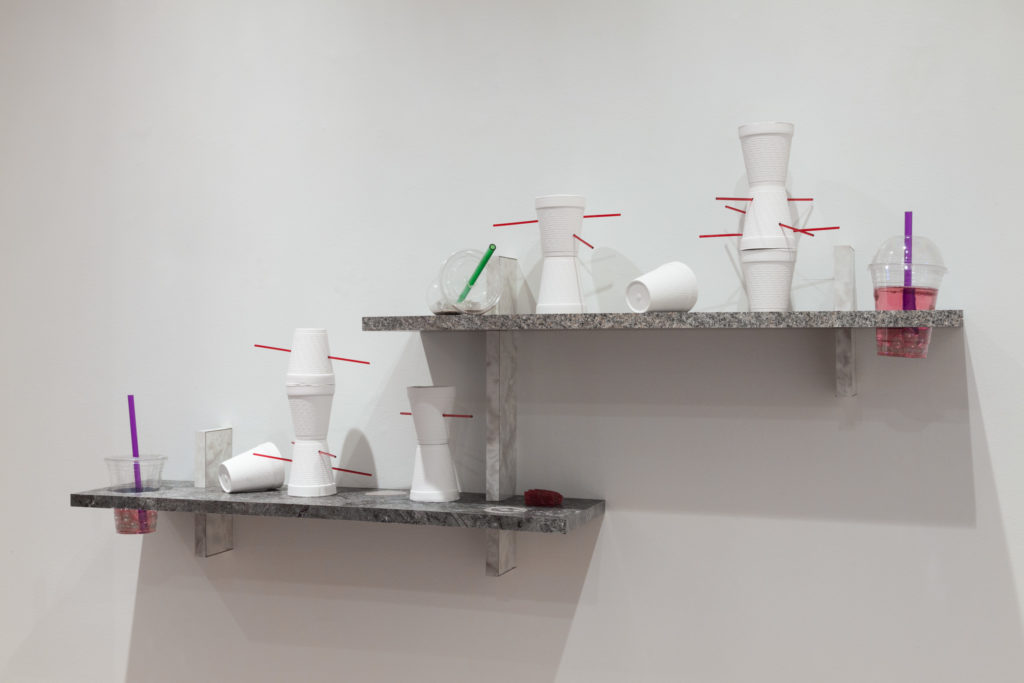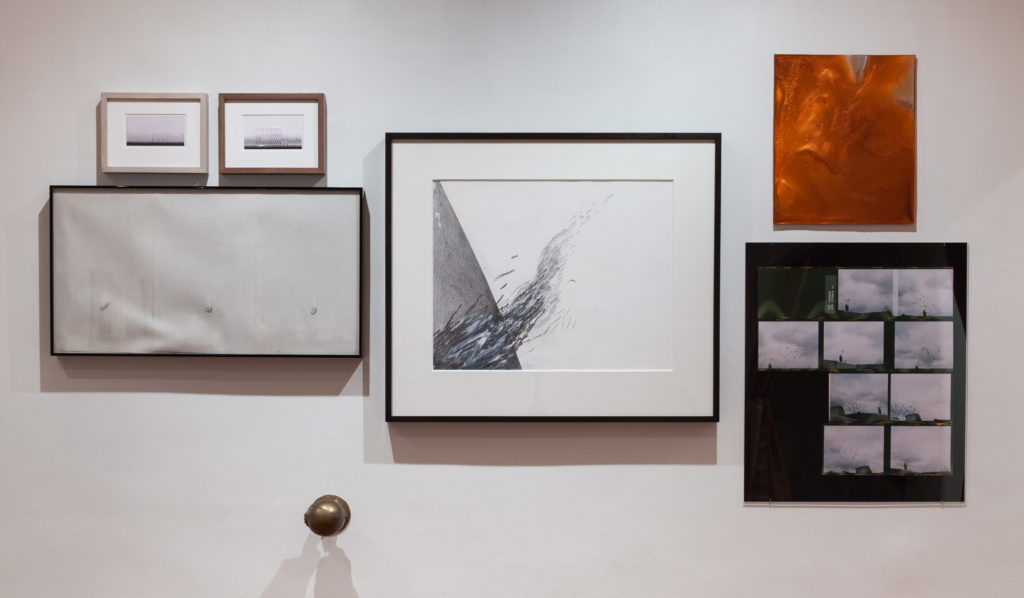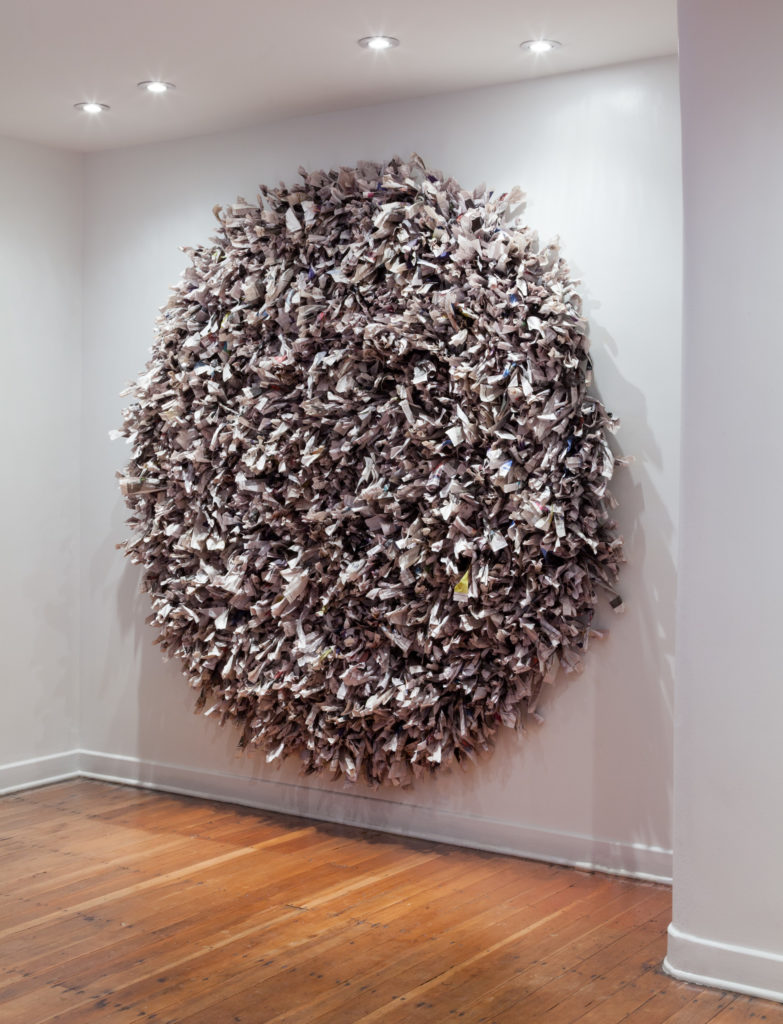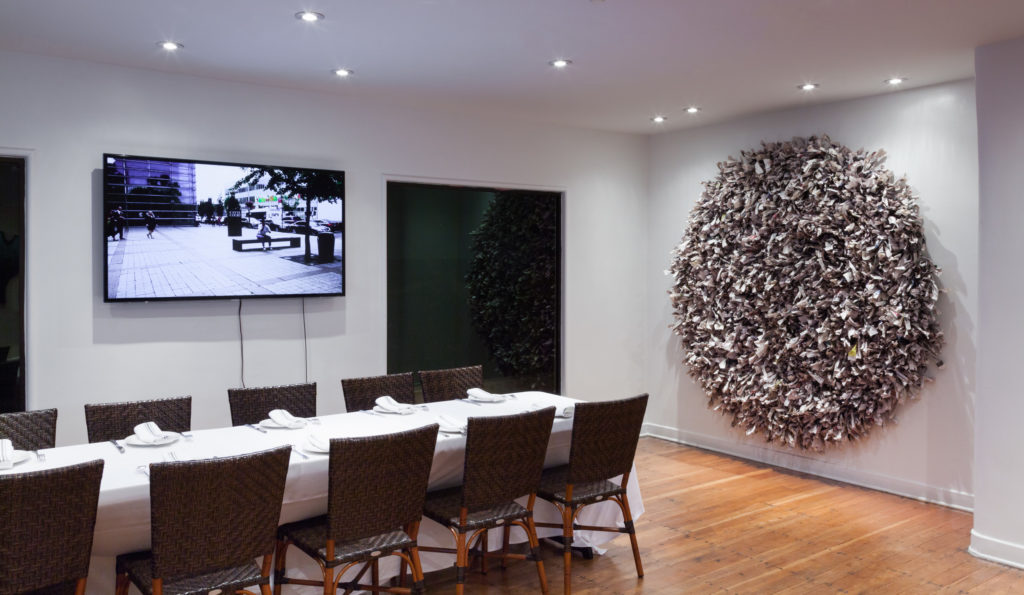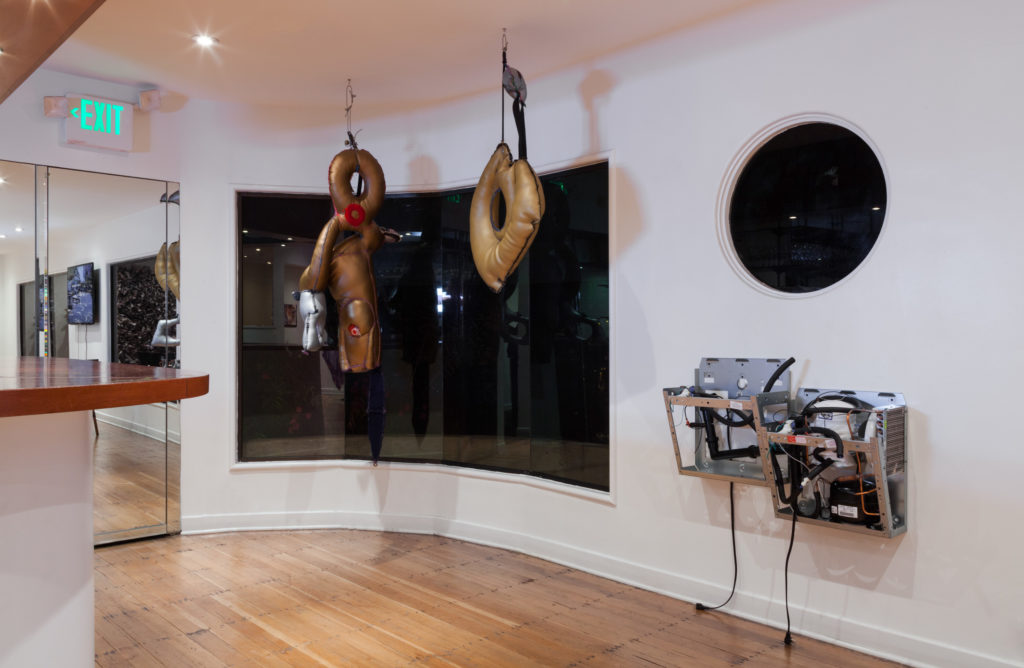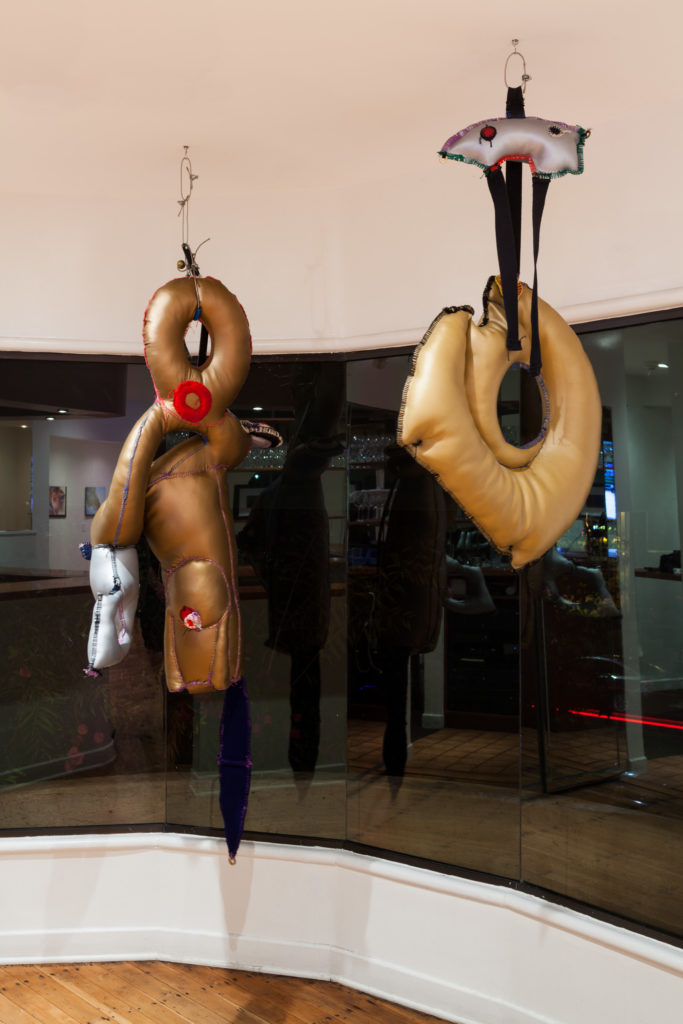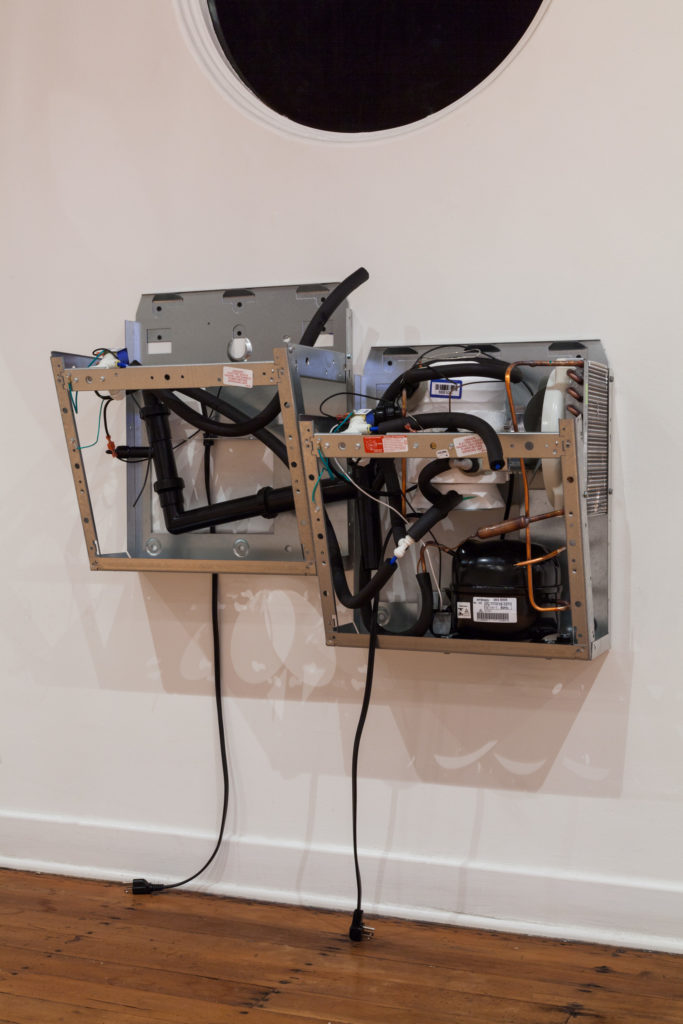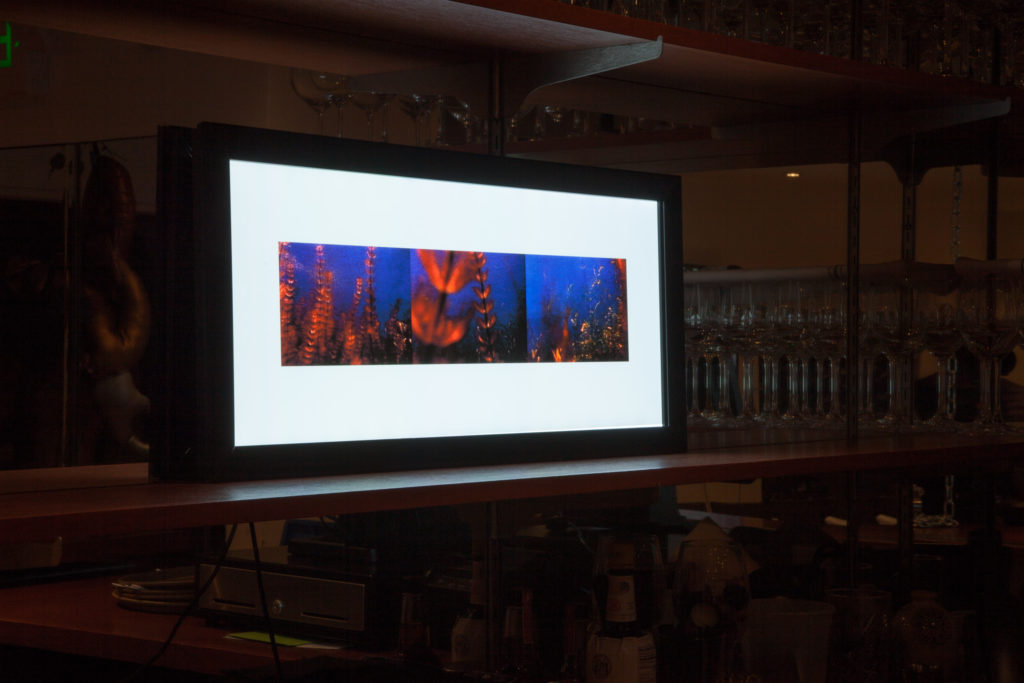 Fia Backström, Lea Cetera, Xavier Cha / Kelsey Lu / Miles Martinez, Jay DeFeo, Violet Dennison, R. M. Fischer, Ray Hamilton, Barbara Hammer, Maren Hassinger, Laëtitia Badaut Haussmann, Madeline Hollander, Lynn Hershman Leeson, Zoe Leonard, Nancy Lupo, Gloria Maximo, K.r.m. Mooney, Ulrike Müller, Barbara T. Smith, Patrick Staff, Carrie Yamaoka, and Amy Yao
Co-organized with Julia Trotta
Pond and Waterfall,​ the film installation by Barbara Hammer after which this exhibition is titled, positions the viewer from the POV of the camera moving through a serene pond toward violent waters. The film is silent, but stethoscopes are provided so one's own heartbeat becomes the score.*
In the exhibition, acute observations of the environment vis a vis sensory sensitivities, ecology, modes of care, language and the physical body are knotted together with the work of the 16 intergenerational artists on view.
Allow this knotting to point to Donna Haraway's ​Cat's Cradle​ where she describes nature as "the imploded, densely packed location for the simultaneously ethnospecific, cultural, political, and scientific." So for ​Pond and Waterfall, ​the viewer is nested simultaneously in a pond, in a restaurant, in a cat's cradle. In nature. And for Haraway, "To inhabit this nature has not been a choice, but a complex inheritance."
The works on view evade linear reading, but instead represent a constellation or network of voices, and we hope to celebrate both the harmonies and dissonances they produce. There are many paths, connections and dead ends. Here is one such path:
In ​Gloria Maximo's​ video, she performs cryptic, robotic gestures in a public plaza in Jamaica, Queens, which leads us to ​Madeline Hollander's​ dance notation, illustrating programmatic movements meant to raise the temperature of a room. While Hollander considers temperature as a material, ​K.r.m. Mooney's​ work uses sound as a material. The spectrograms on view are a recording of the bio-acoustic frequencies of the garden and grounds of the Kunstverein Braunschweig, where an exhibition of the artist's work was on view last year. ​Xavier Cha worked with ​Kelsey Lu​ and ​Miles Martinez​ on a sound piece that will play during business hours of Michael's, a score that weaves together hypnosis, mukbank (a term for online videos of overeating popularized in South Korea) and ASMR. ​Maren Hassinger ​deals with media noise, unrelenting in the Trump era. News as material. News as waste. ​Lea Cetera's​ shelves with accumulated "waste" in the form of tromp l'oeil porcelain single-use Styrofoam coffee cups, ubiquitous red stirrers, plastic to-go cups with neon sludge. What are we drinking? ​Violet Dennison's​ disassembled water fountains are exposed and useless, like the actual polluted drinking water in parts of this country poisoning communities. ​Patrick Staff's​ cup on a chain by the bar is within a distance that presents a potential for filling up at Dennison's fountain. But the cup is infested with snail shells and a warning sticker from the manufacturer indicates more poison. Drops of condensation, sweat or maybe unclear whether it's tears or condensatioon La​ë​tita Badaut Hausmann's​ silk graphic painting. Our bodies are made up of about sixty percent water, or all water in the case of​ Lynn Hershman Leeson's​ piece from the ​Water Woman series on view, an image that looks so fragile, it could be could be wiped clean with one stroke. In Carrie Yamaoka's​ work, mylar peeps out under a shimmering pool of metallic flexible resin, absorbing and distorting the world around it. Works from ​Fia Backström's​ ​Fossil​ series offer a reflection of a different kind — a taxonomy of images both macro and micro, in the positive and negative. Here the artist's nasal mucous and an iris from a park built on a landfill in Staten Island are abstracted and scaled to create visual mimesis. ​Zoe Leonard's​ contact sheet of circling pigeons from her window and ​Ray Hamilton's ​traced ballpoint drawing of apples offer tender, yet clinical observations of the quotidian. ​Jay DeFeo's ​ecstatic drawing takes its title from John Muir's ​John of the Mountains: "​ I should study Nature's laws in all their crossings and unions; I should follow magnetic streams to their source and follow the shores of our magnetic oceans." Amy Yao's​ ceramic sculpture encrusted in kelp looks like a relic was washed up on the shore. Fritz Koenig's "Sphere for Plaza Fountain," a 25-foot sculpture that stood between the twin towers, bashed in after 9/11, has been reduced to the size of a doorknob in ​Nancy Lupo's Preamble. ​R.M. Fischer,​ known for his public sculptures (he constructed a 30-foot site-specific steel gate in MacArthur Park here in Los Angeles in 1986), moves to a smaller, softer scale with his sewn, metallic sculpture​. Ulrike Müller​ enamel painting of two circular forms — planets, cells. It depends on the context. Next to ​Ray Hamilton's​ drawing, they could be fruit.
* A lightbox with still images from ​Pond and Waterfall​ hangs in the bar. The film installation will be presented at a on July 18th.