Paintings
Kate Spencer Stewart
October 5-December 1, 2018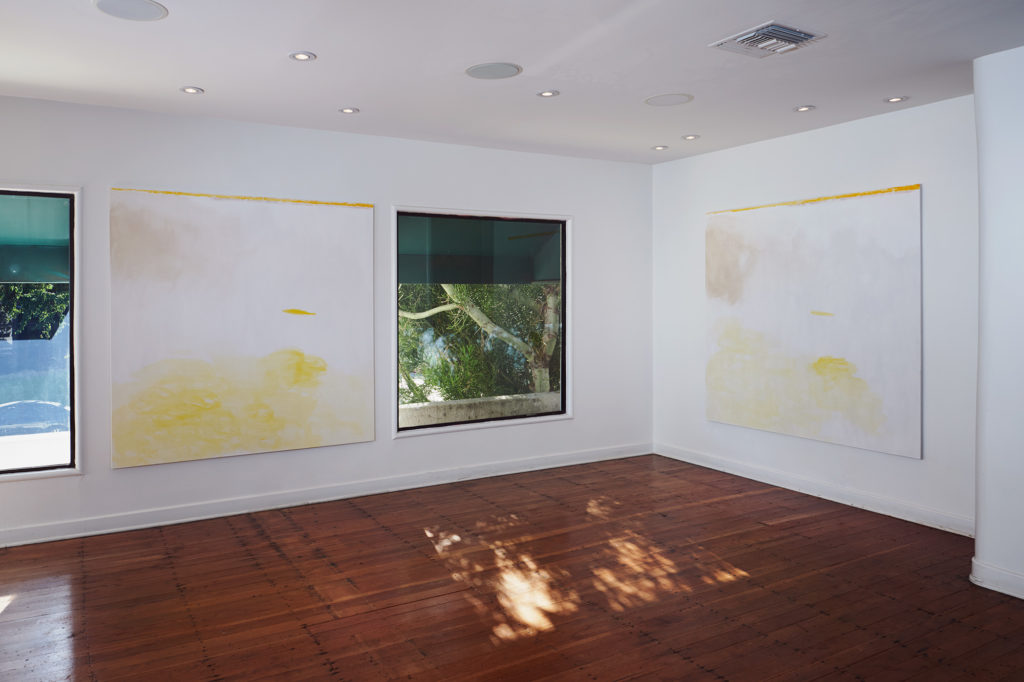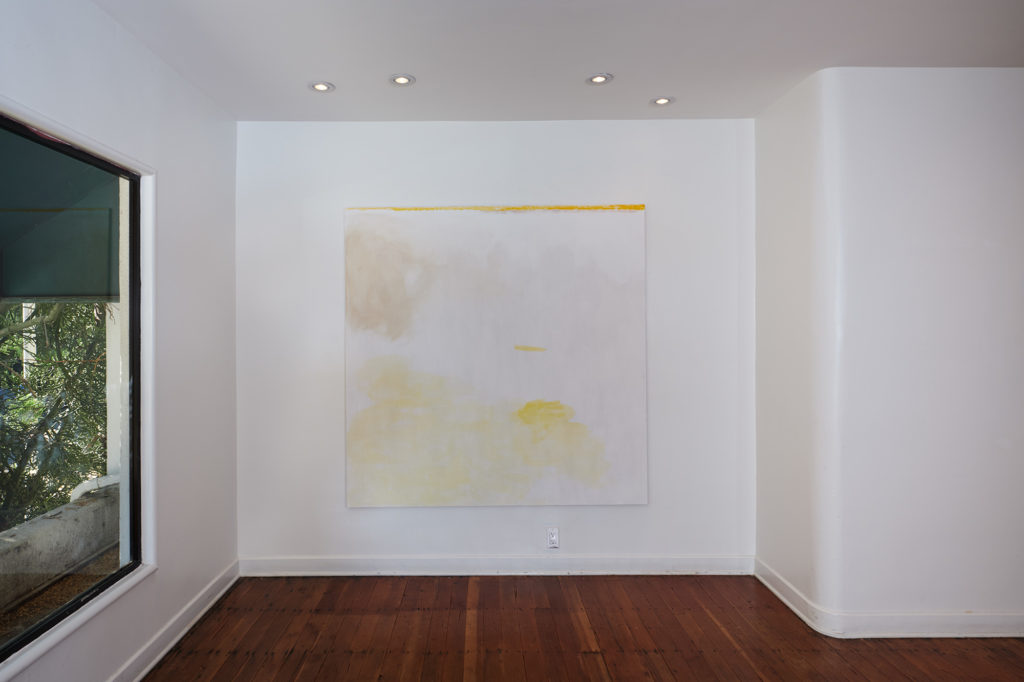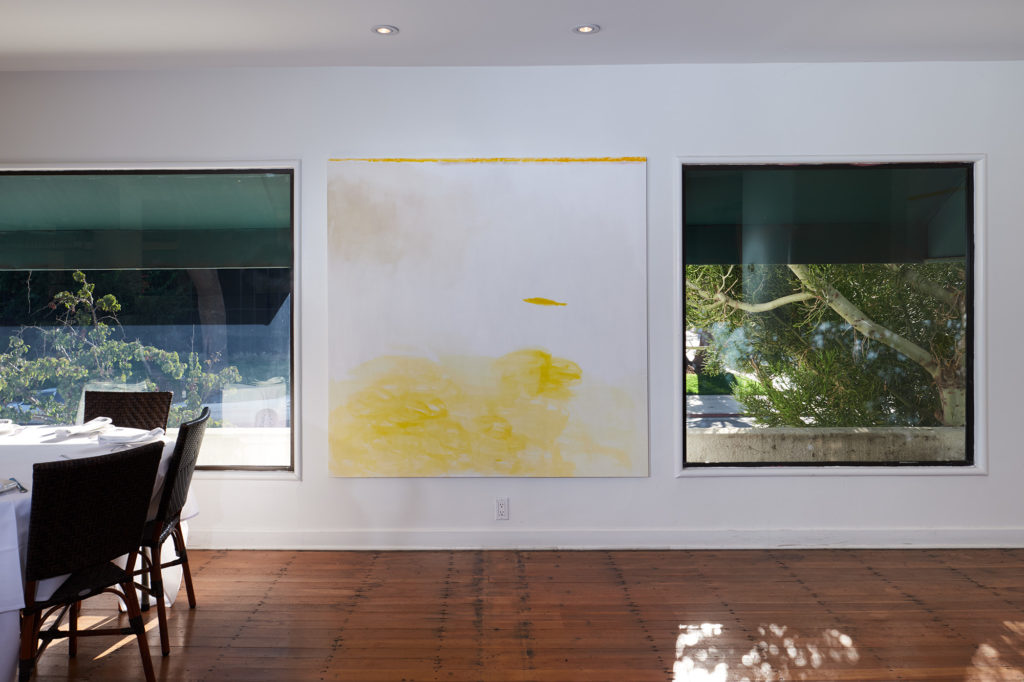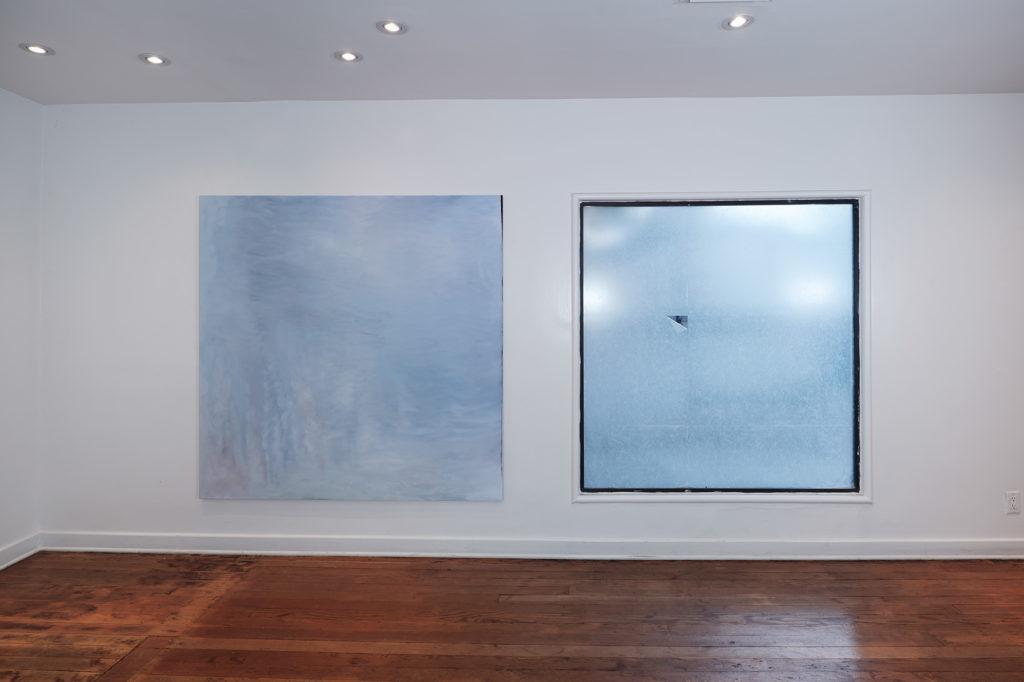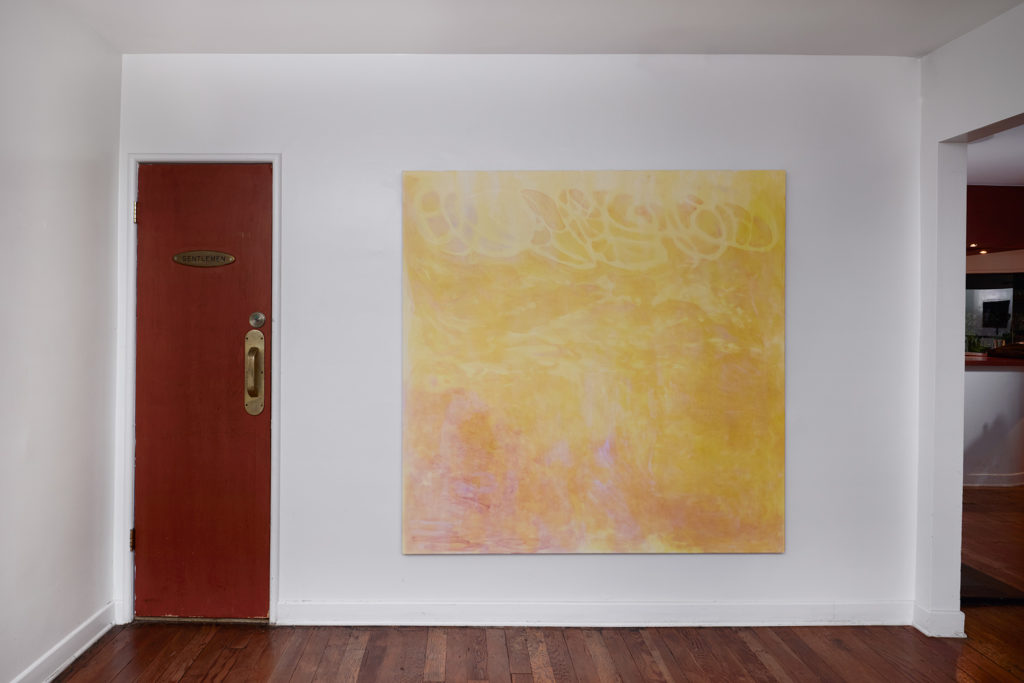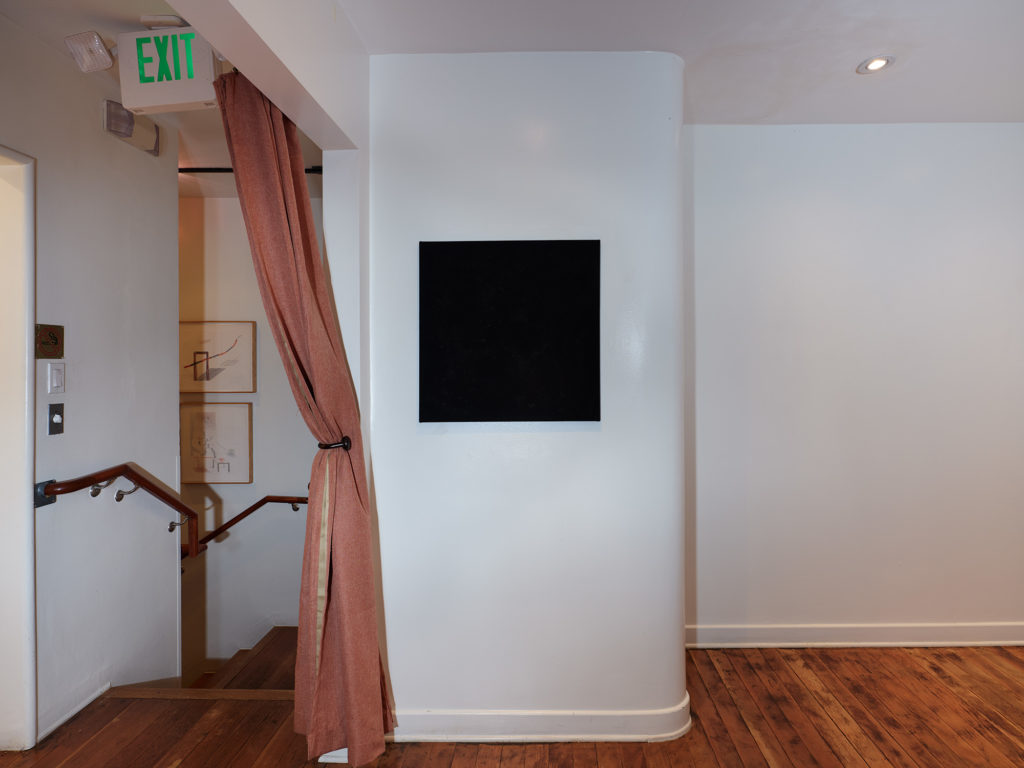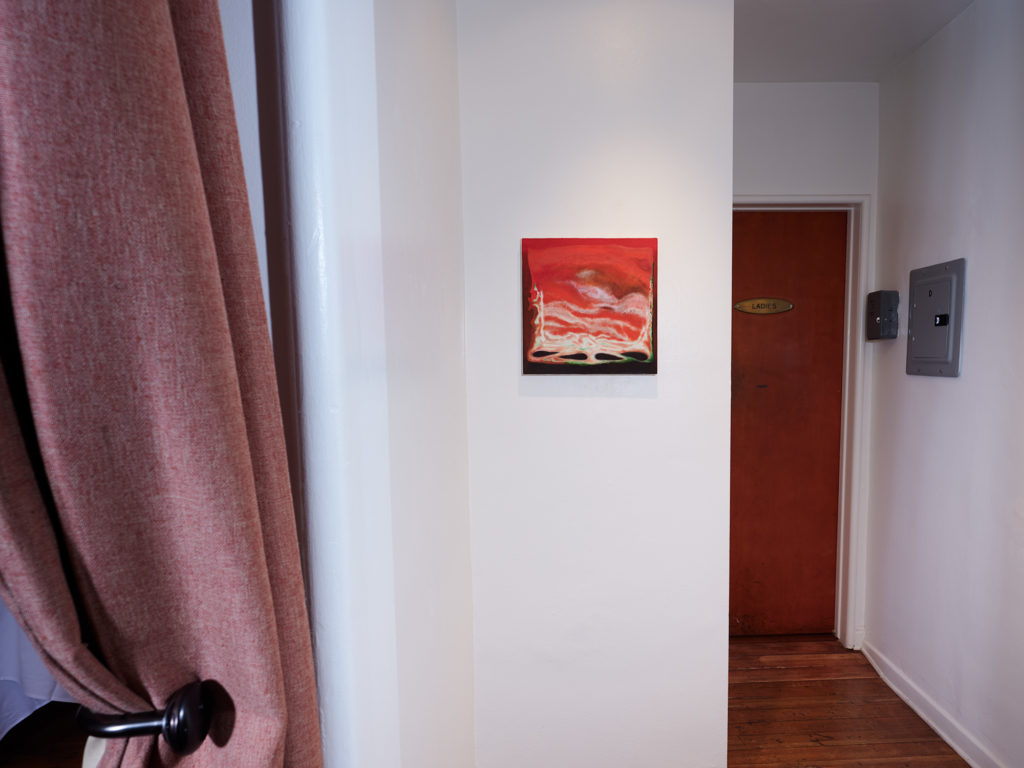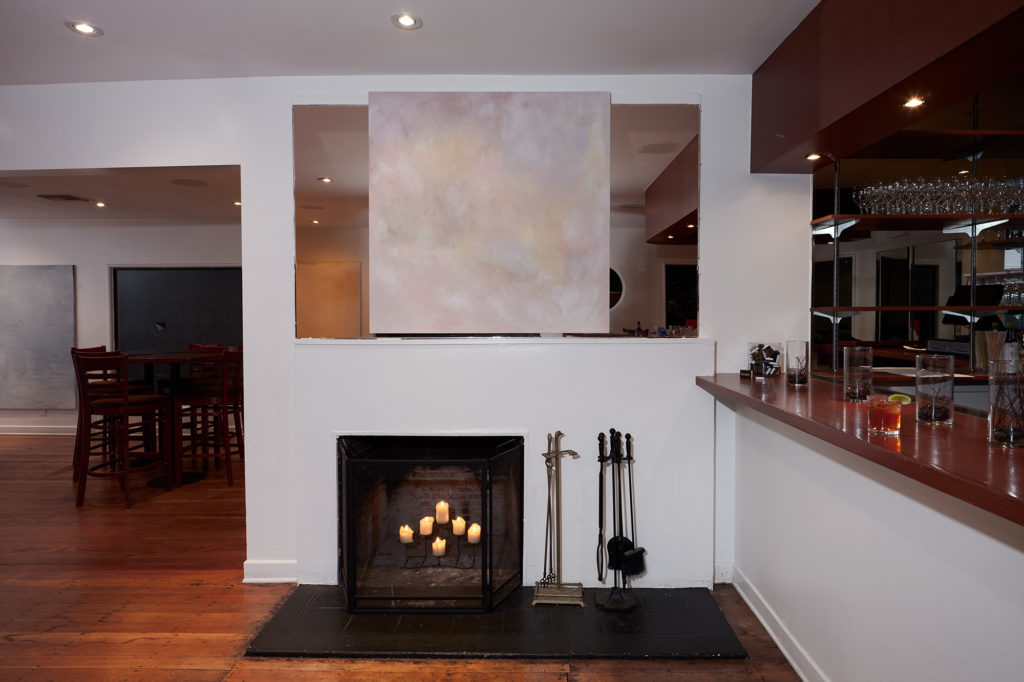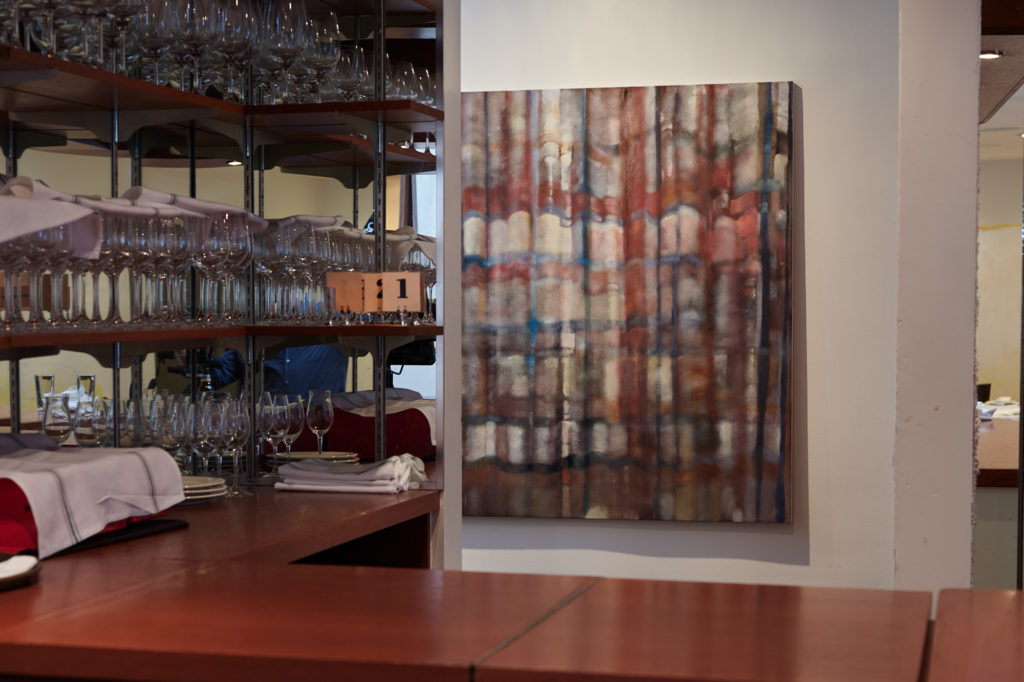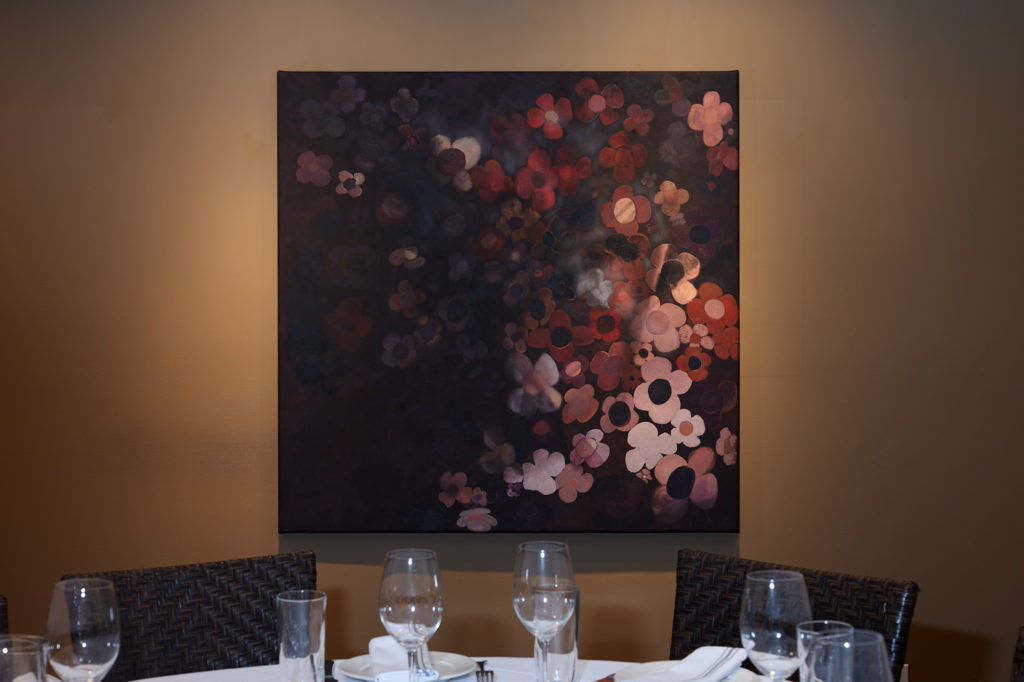 Enter Michael's, an unassuming restaurant situated in a postmodern building in Santa Monica. This is a useful place, a purposeful place, to congregate and replenish. A space with its own set of rules customs and vagaries. Of manners. Of relaxation. Of enjoyment. Restrained familiarity. There are many things which go unsaid, and things spoken not to be discussed further. A convivial atmosphere chilled with sea mist and an air of politeness.
Head up to the second floor. There you will find abstract paintings following an intimate discourse.
As in good dinner conversation, these paintings are not immodest. Diffusing light and diffusing emotion. Leading one topic effortlessly to the next. These are paintings arranged to be read psychically, yielding to sensation. A wave that washes up diffuses conceals and reveals again. Paintings which are subsumed in an illusionistic light while occupying a physical space. It is a metaphysical activity contained within this purposeful space, providing a reprieve and assisting your experience.
The sea at night is very dark. You walk outside at daybreak, soaked through with blue fog and silver dawn. Last night a woman was having mussels and white wine, next she walked straight into the ocean.
-Veronica Gelbaum