Last Call @ Michael's
November 6–January 4, 2020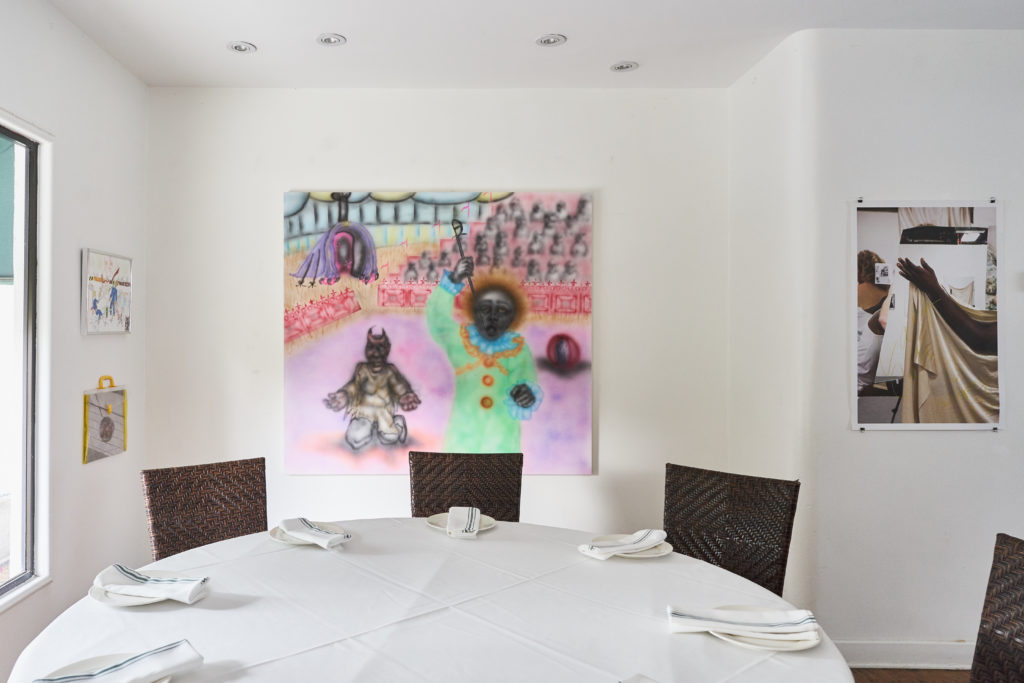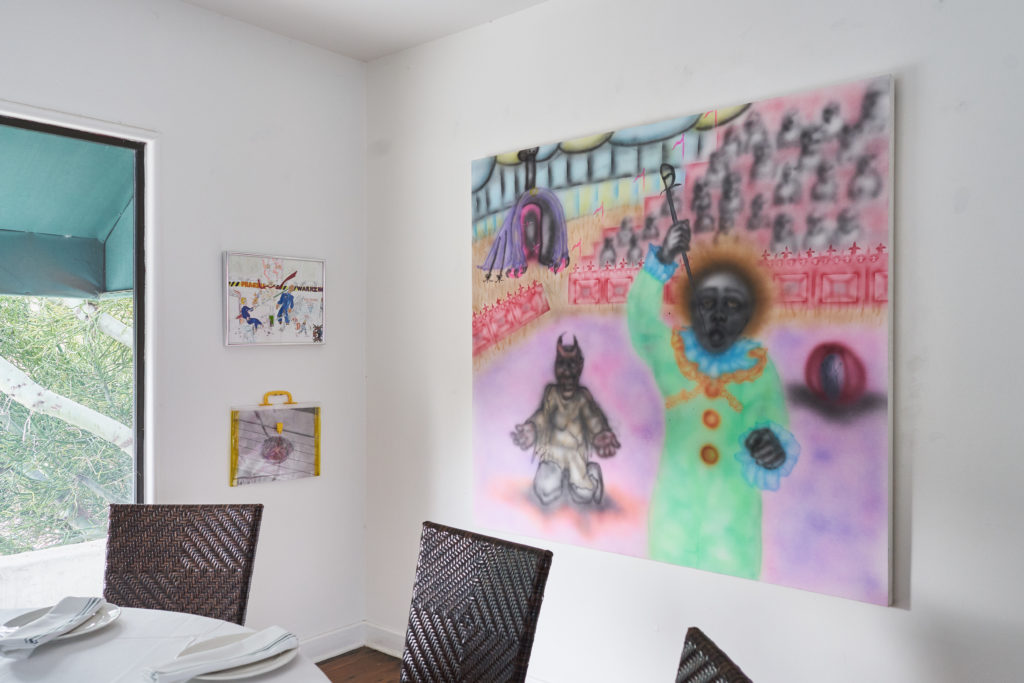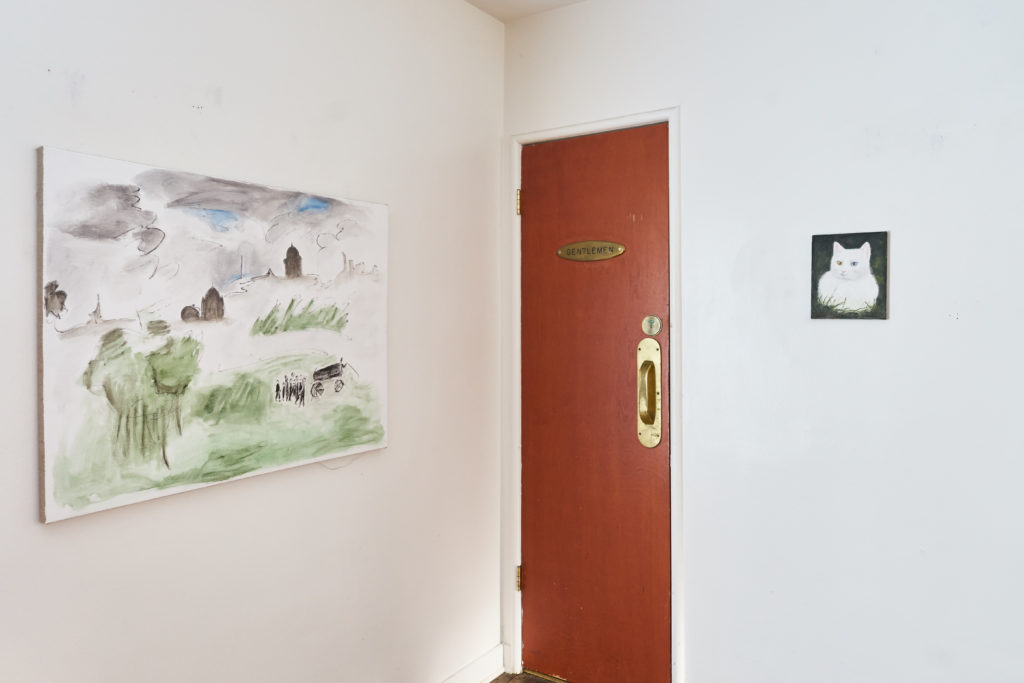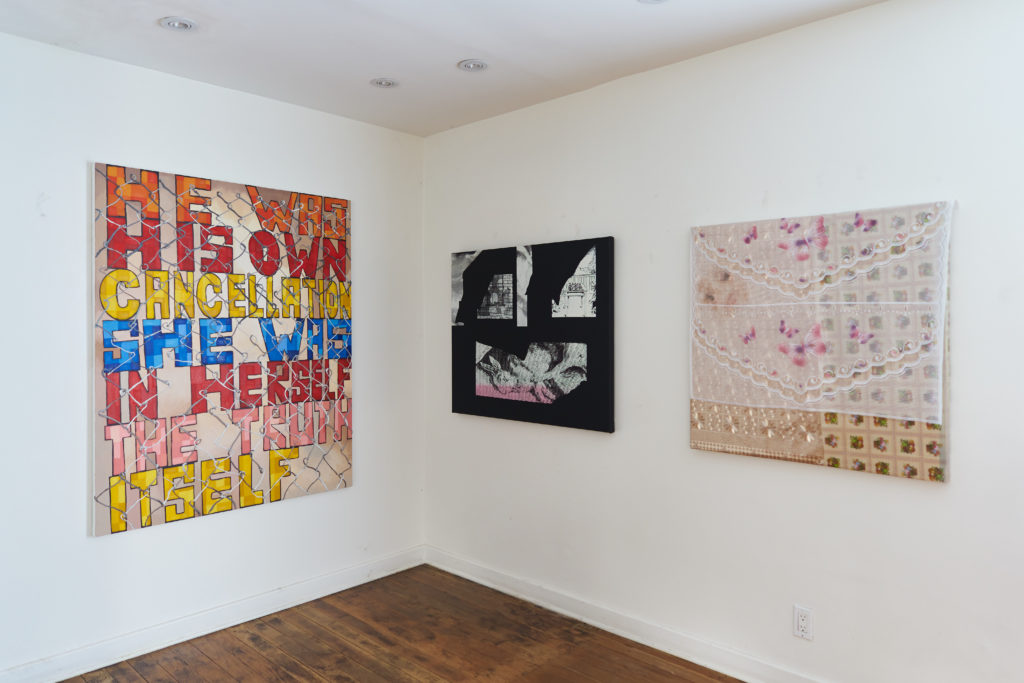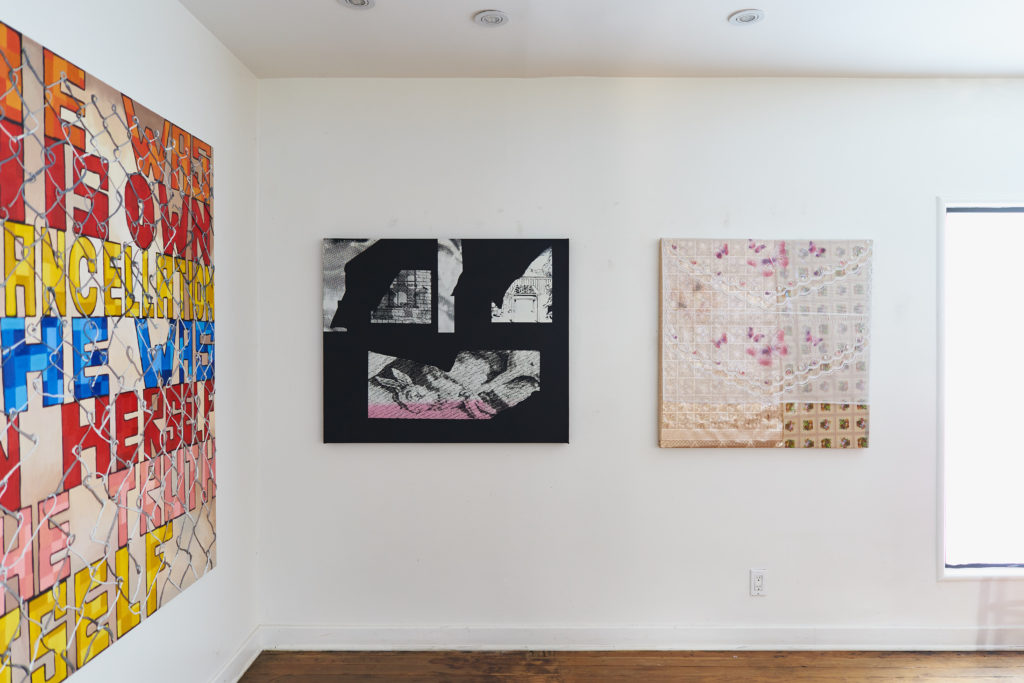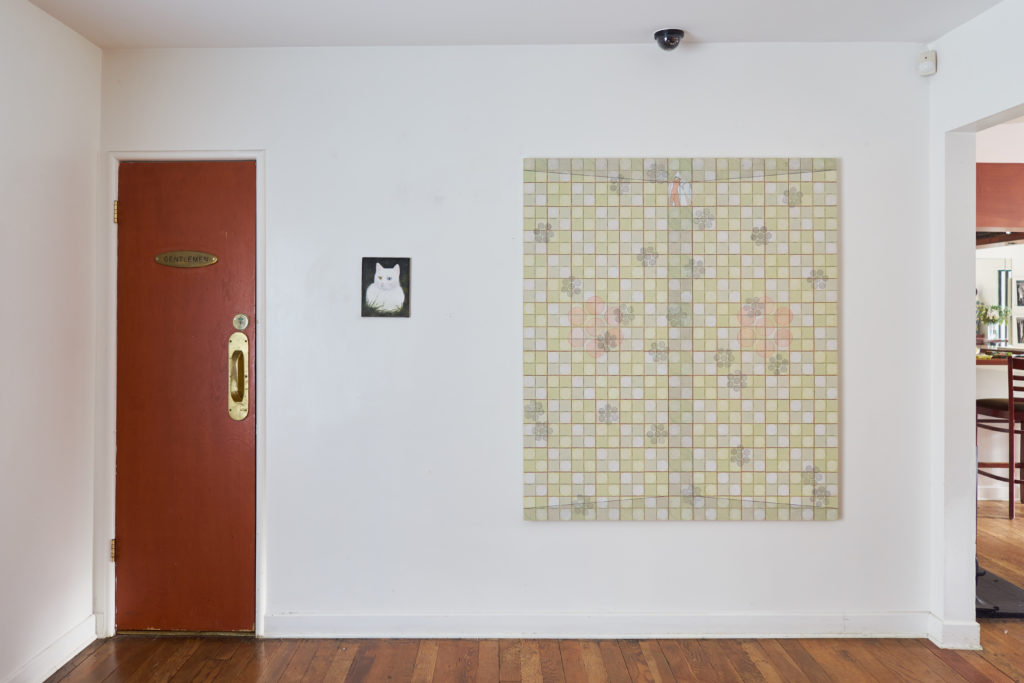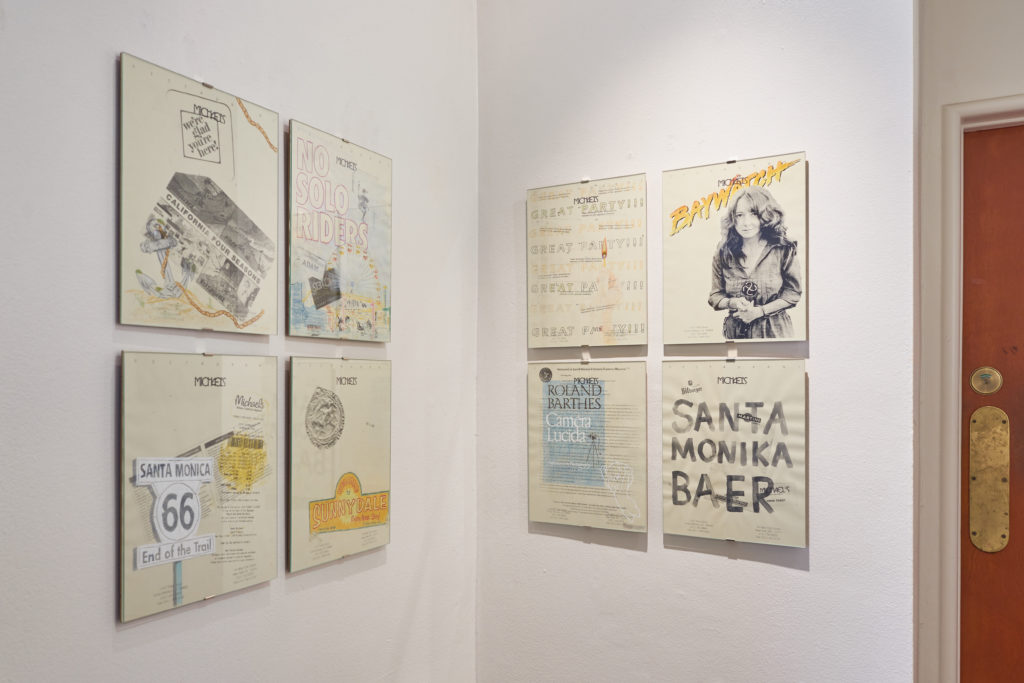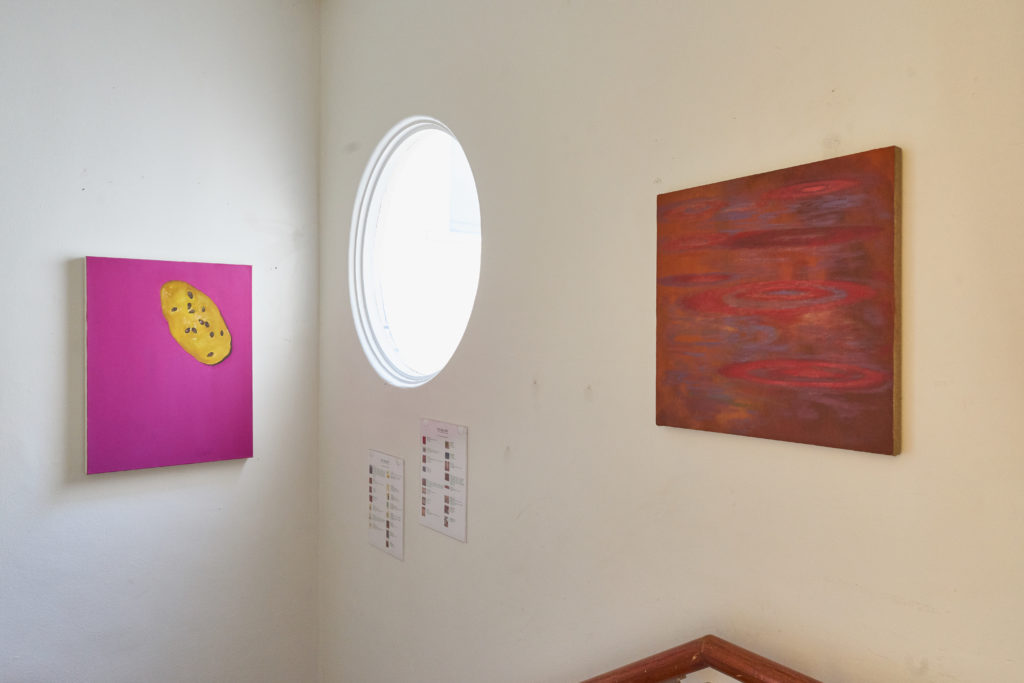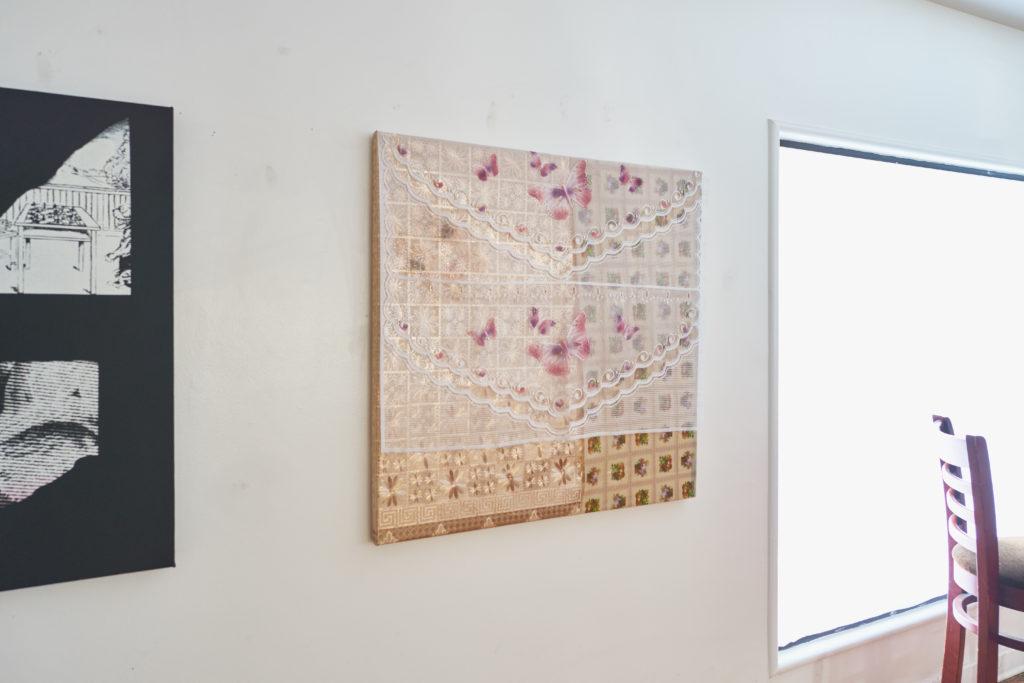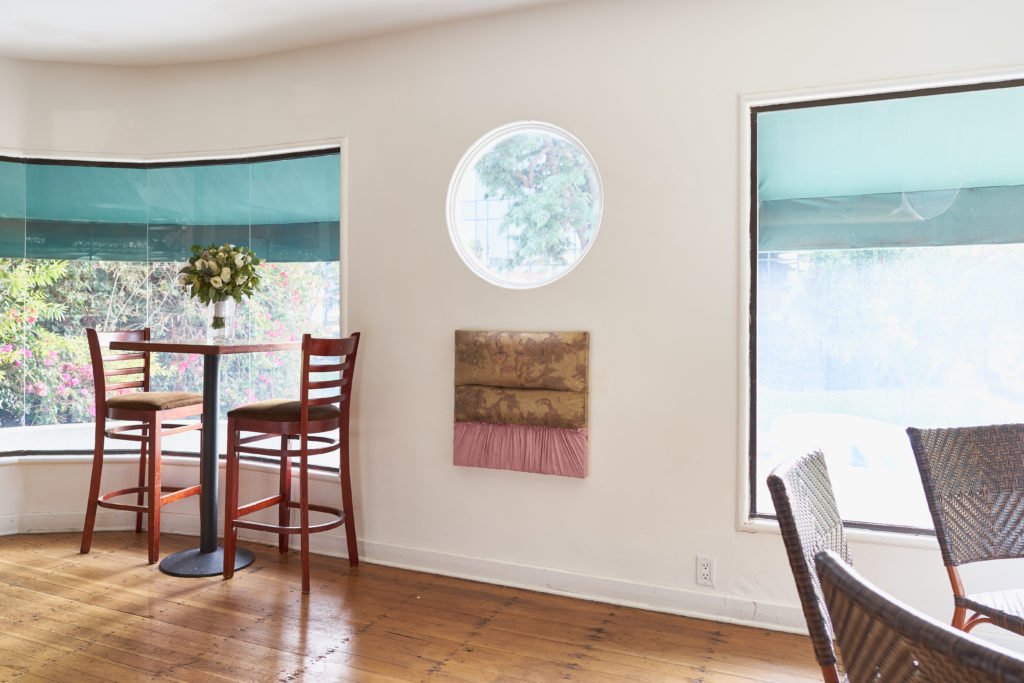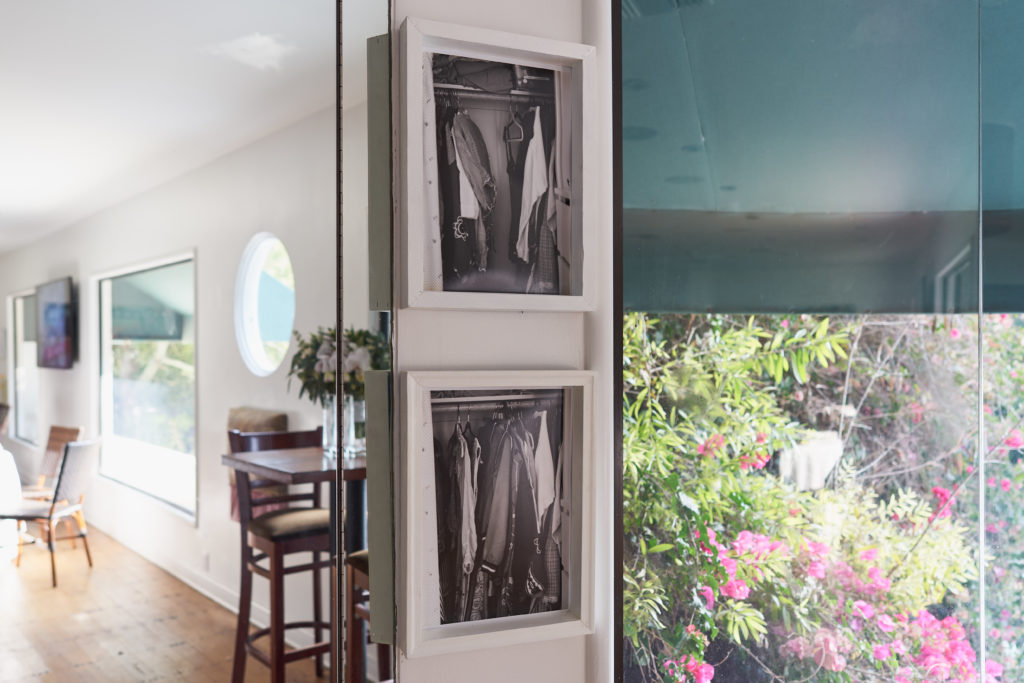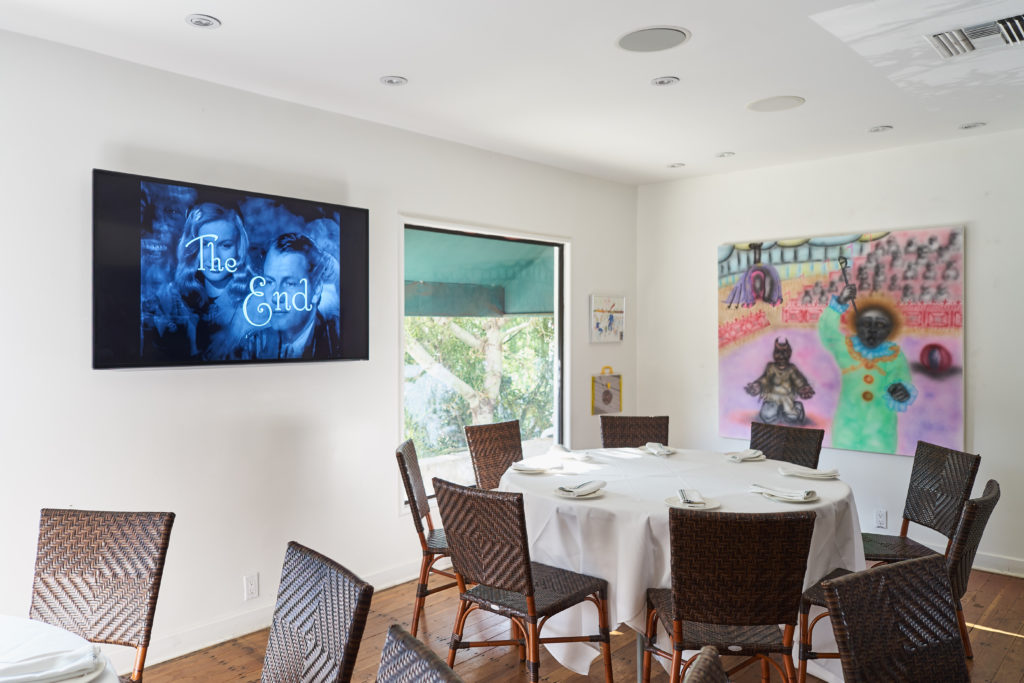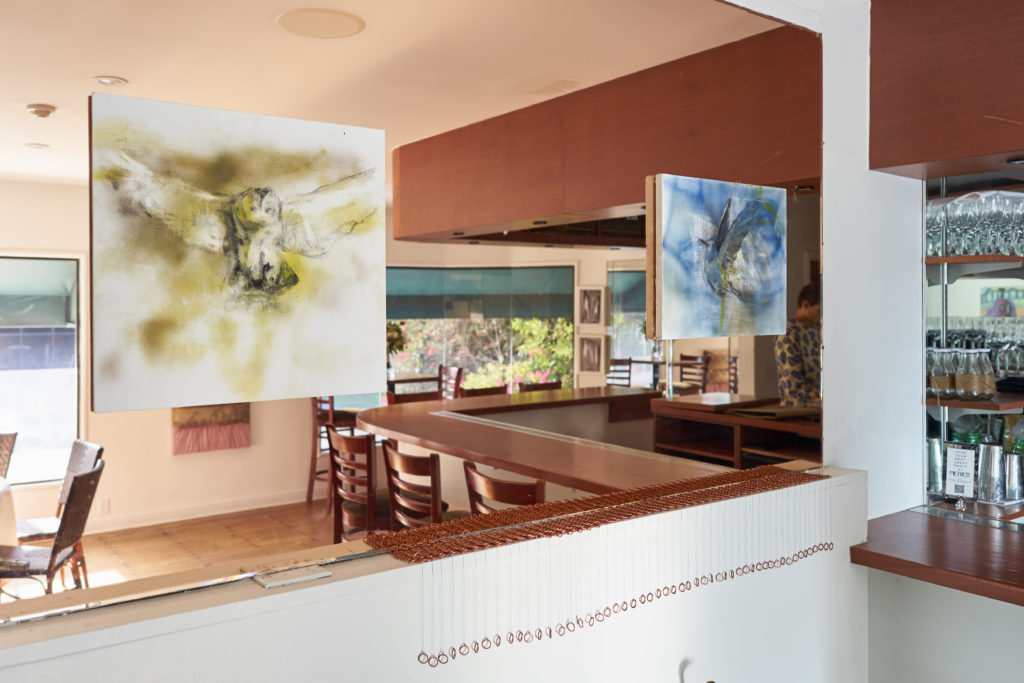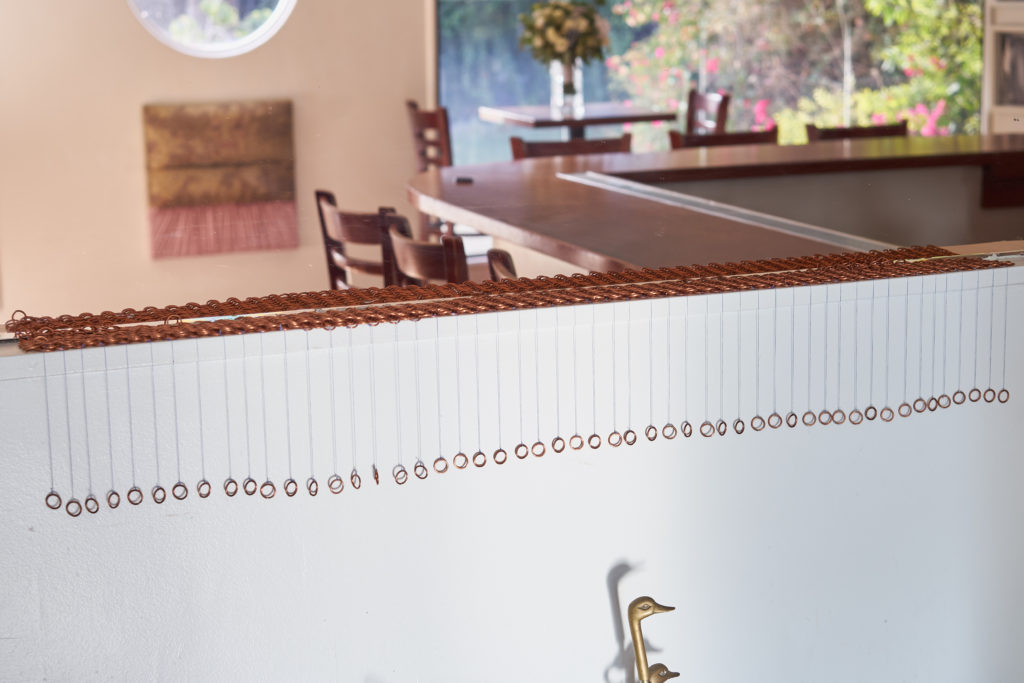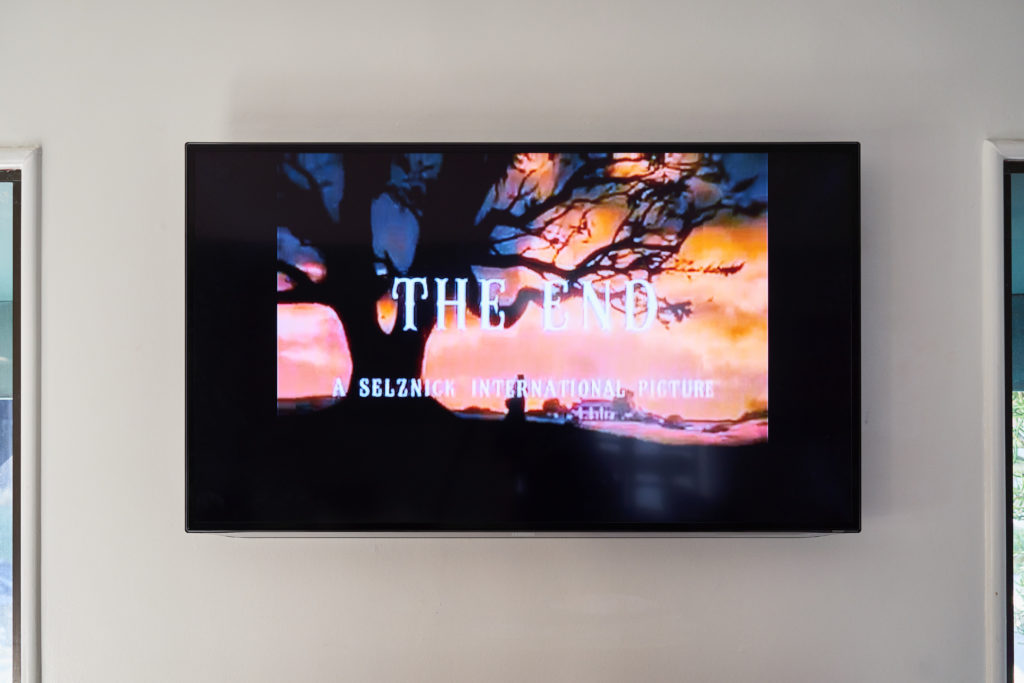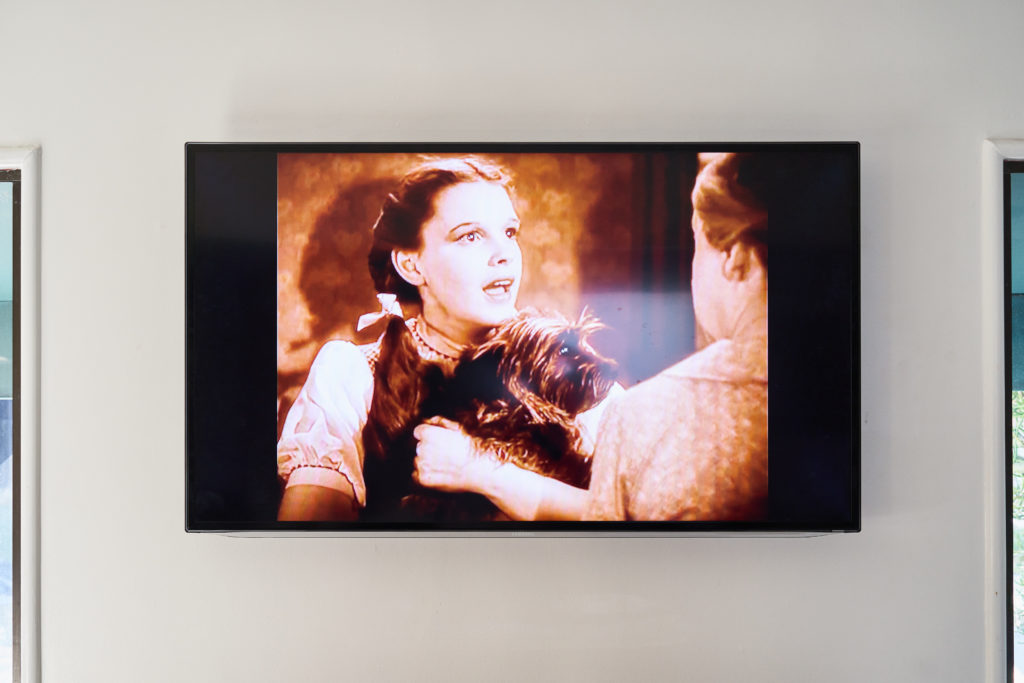 Negashi Armada, Val Breeder, Alex Chaves, Veronica Gelbaum, Cherisse Gray, Kate Hall, Hanna Hur, Beaux Mendes, Jasmine Monsegue, Liz Quezada-Lee, Leila Rahimi, Paul Mpagi Sepuya, Adam Stamp, Kate Spencer Stewart, Marisa Takal, Alison Veit
The Gallery @ was invited by Michael's to organize its first exhibition in January 2018, titled Show 1, which paid homage to the notion of artist haunts and included a diverse group of artists who each held a unique connection to the iconic restaurant. As an experiment in site-specificity, The Gallery @ was witness and catalyst to what happens to contemporary art when pressed into a space that carries beaucoup character and history within its walls. Since opening in 1979, Michael's has established itself as an important venue for Angelenos, often compared to legendary haunts like Paris Bar in Berlin and the Odeon in New York City. While organizing that first exhibition, and those that followed, certain ideas felt important to consider: the functional use of the space as a place to eat and gather as well as the restaurant's significance to local artists, whose work now adorns the walls downstairs. The solution has been to present work that is both playful and open to this context without shying away from substance. What came together in that first show, themes of site-responsiveness and community, has continued to shape the past two years of exhibitions.
In that time The Gallery @ realized many special artist projects, such as Torey Thornton's towering mirror/guillotine sculpture and Kerstin Brätsch's kaleidoscopic dinosaur wallpaper, both featured in Show 2. In the summer of 2018, Julia Trotta co-organized an expansive group show that explored ecological themes inspired by Barbara Hammer's film Pond & Waterfall, in which the viewer wears a stethoscope that sets their beating heart as the soundtrack. After that four artists held solo exhibitions that each responded to the restaurant's environment (two of those were the artists' first solo shows.) Kate Spencer Stewart's four large canvases reflected the scale of the restaurant's windows, so that the paintings and windows almost disappeared into each other. Raul Guerrero's 'bar paintings' of other iconic artist bars effortlessly melted into the tipsy walls of Michael's. Rachelle Sawatsky's dewey paintings looked out to the horizon line between ocean and sky as the setting for her show. Ghostly metalpoint paintings by Willa Wasserman commented on traditional representation by calling for a slower pace of viewing. The Gallery @ also mounted two off-site projects in Paris at Le Hangar restaurant in October of each year. The first exhibition was a series of six animation drawings by Mathias Poledna, and the second a body of intimate, small-scale paintings by Kate Spencer Stewart.
Last Call, The Gallery @'s final show at Michael's, presents the culmination of everything absorbed over the past two years. It includes artists who have touched this project in some way, and it also represents a community of individuals connected through ideas, experiences, and a shared city. All of these curatorial endeavors have influenced the current iteration of The Gallery @, which now has a permanent location in Hollywood and maintains an interest in realizing artist projects in unconventional spaces. The first year of programming at the new location is organized into a thematic season of exhibitions with solo and two-person shows by Amalia Ulman, Math Bass & Nevine Mahmoud, Flannery Silva, Megan Plunkett, Zoé Blue M. & Mark Williams, and Pillow Talk by Fiona Alison Duncan.
Artists exhibited at Michael's 2018–19:
Shagha Ariannia, Fia Backström, Jennifer Bolande, Kerstin Brätsch, Wolfgang Breuer, Lea Cetera, Xavier Cha/Kelsey Lu/Miles Martinez, Violet Dennison, Jay DeFeo, Leidy Churchman, René Daniëls, Shannon Ebner, Ida Ekblad, Olivia Erlanger/Luis Ortega Govela, Rochelle Feinstein, R. M. Fischer, Nik Geene, Raul Guerrero, Ray Hamilton, Barbara Hammer, Maren Hassinger, Laëtitia Badaut Haussmann, Lynn Hershman Leeson, Madeline Hollander, Luchita Hurtado, Louise Lawler, Zoe Leonard, Sharon Lockhart, Nancy Lupo, Alastair Mackinven, Gloria Maximo, K.r.m. Mooney, Jill Mulleady, Ulrike Müller, Silke Otto-Knapp, Mathias Poledna, Anna Rosen, Rachelle Sawatsky, Barbara T. Smith, Patrick Staff, Kate Spencer Stewart, Martine Syms, Torey Thornton, Mark van Yetter, Willa Wasserman, Bernhard Willhelm, B. Wurtz, Carrie Yamaoka, Amy Yao, Phillip Zach