Act Naturally
Megan Plunkett
November 1–March 1, 2020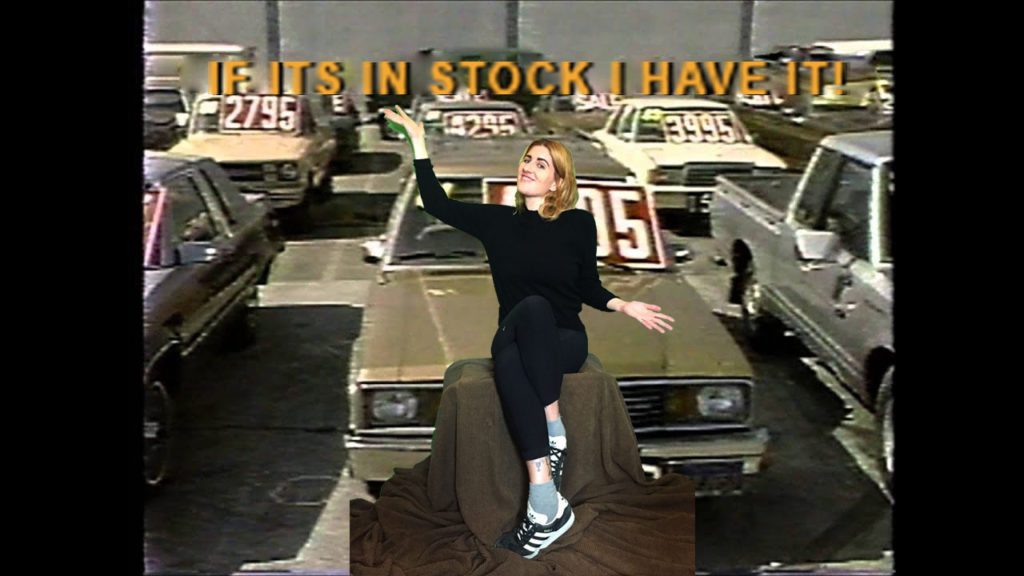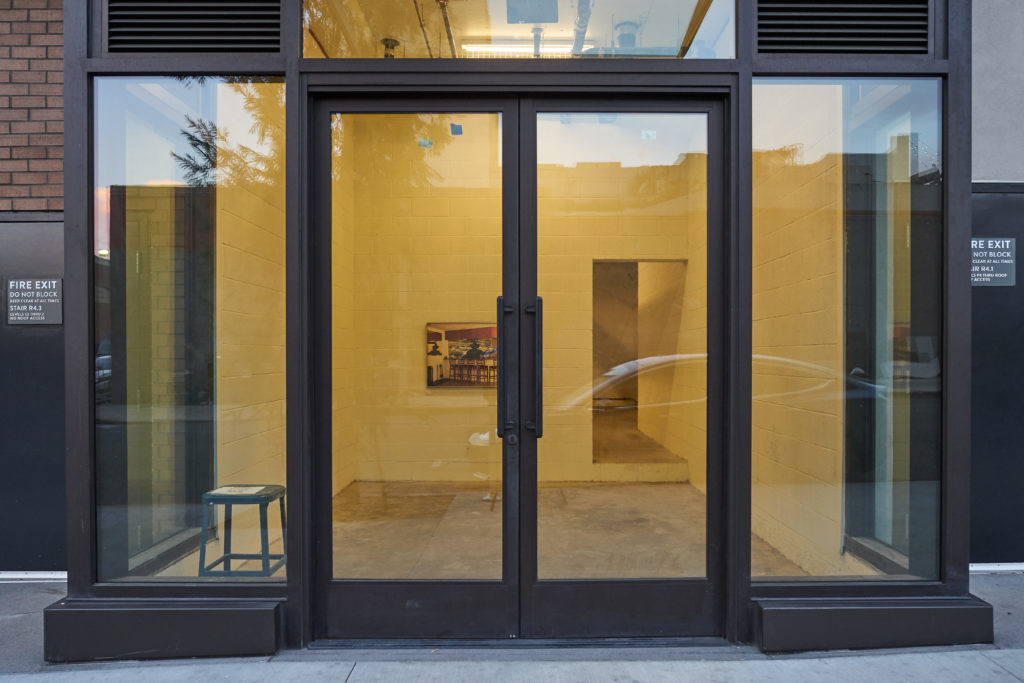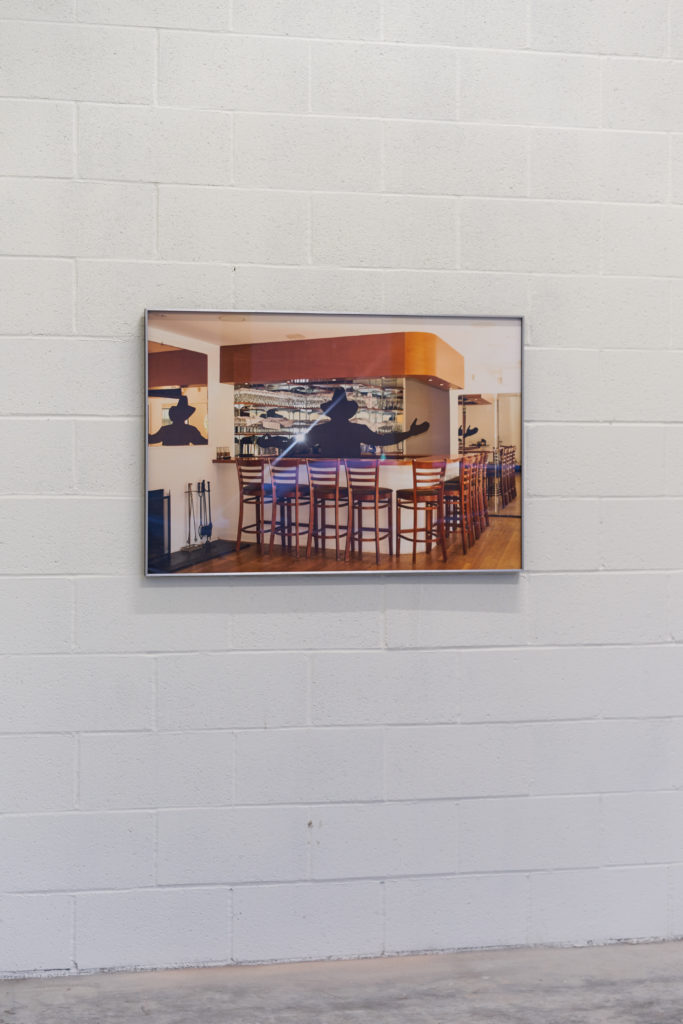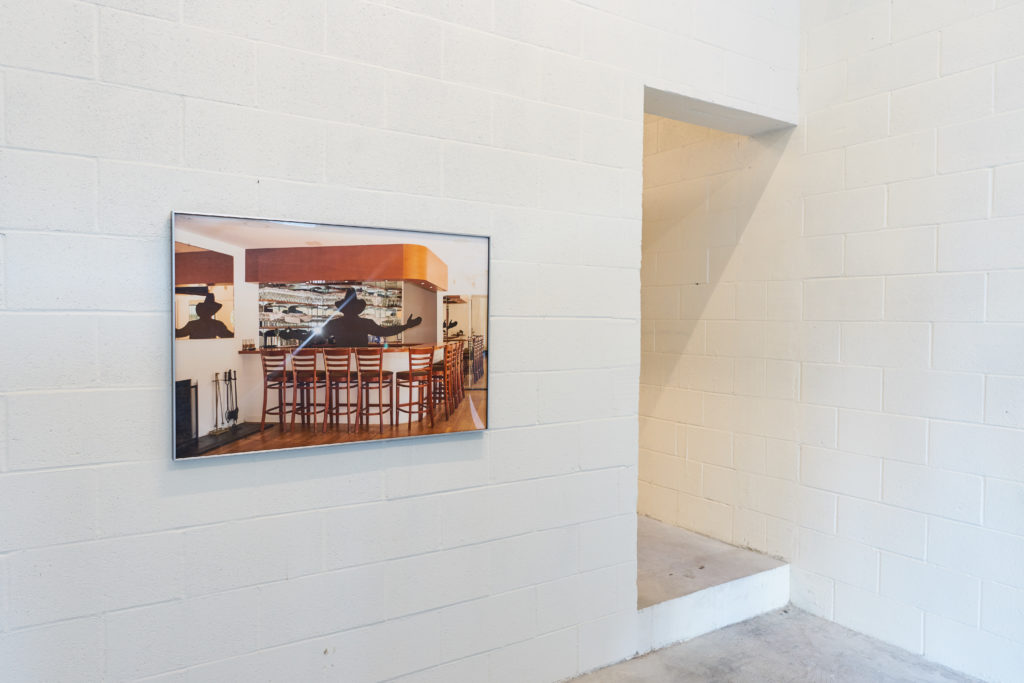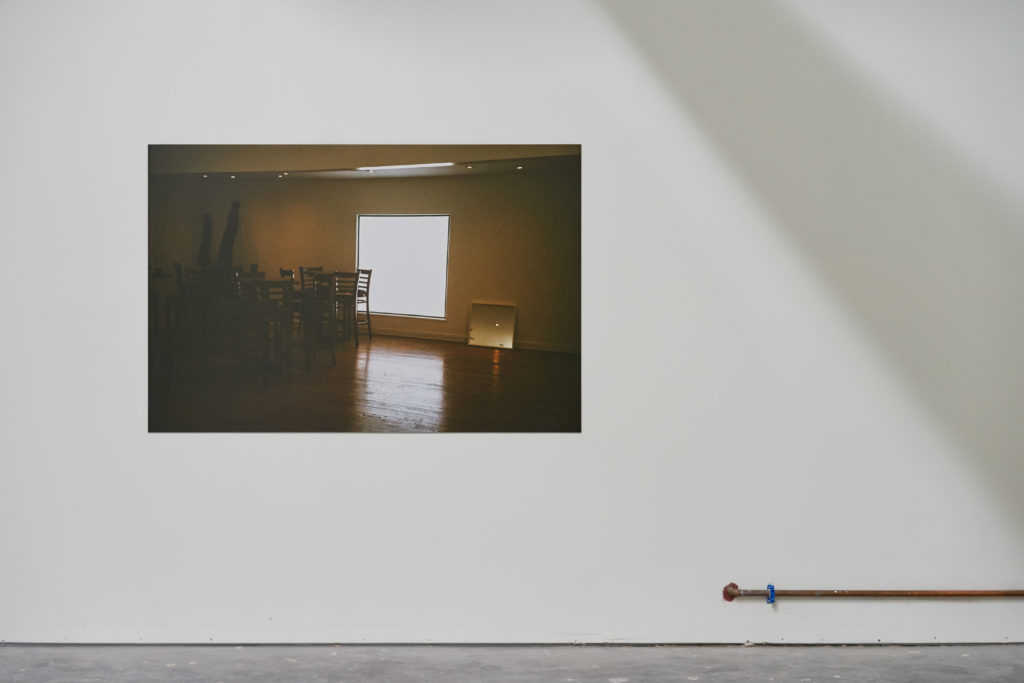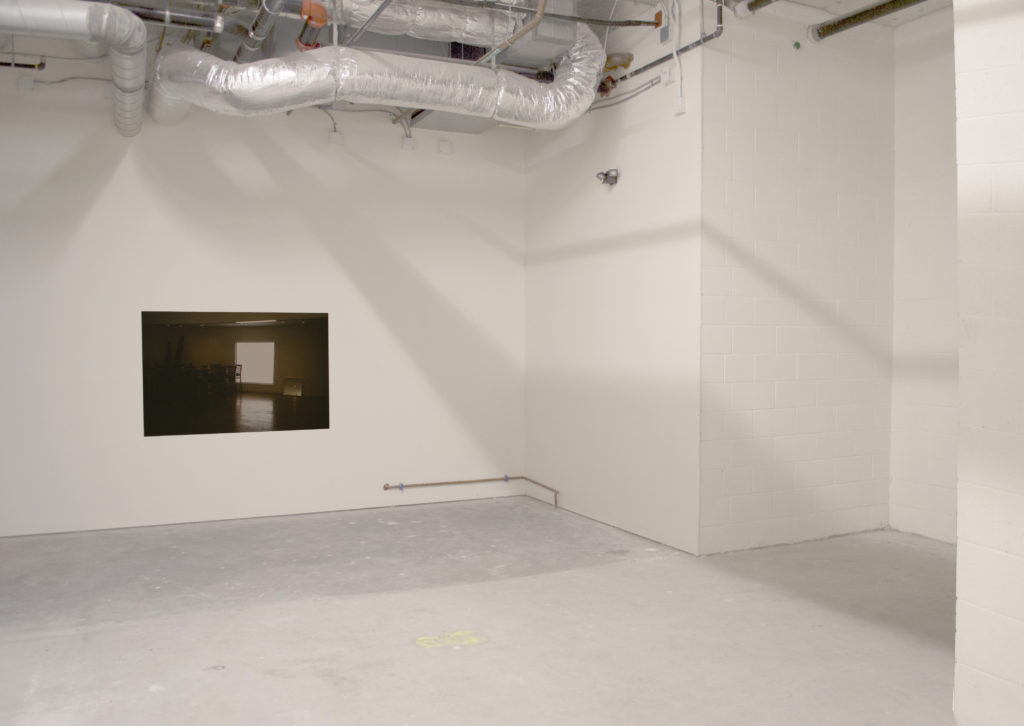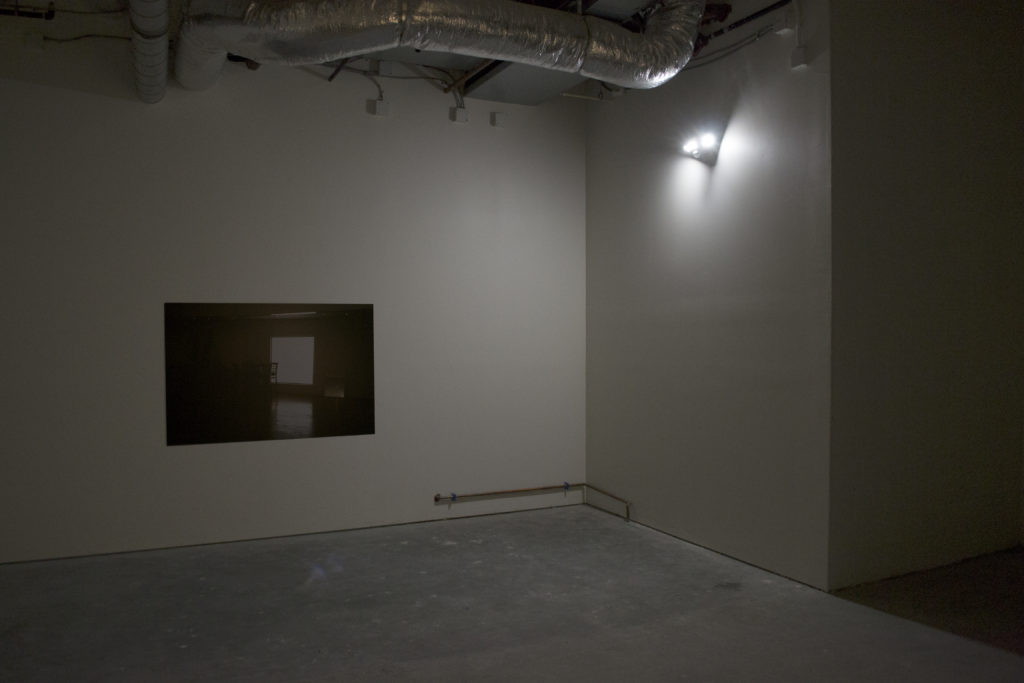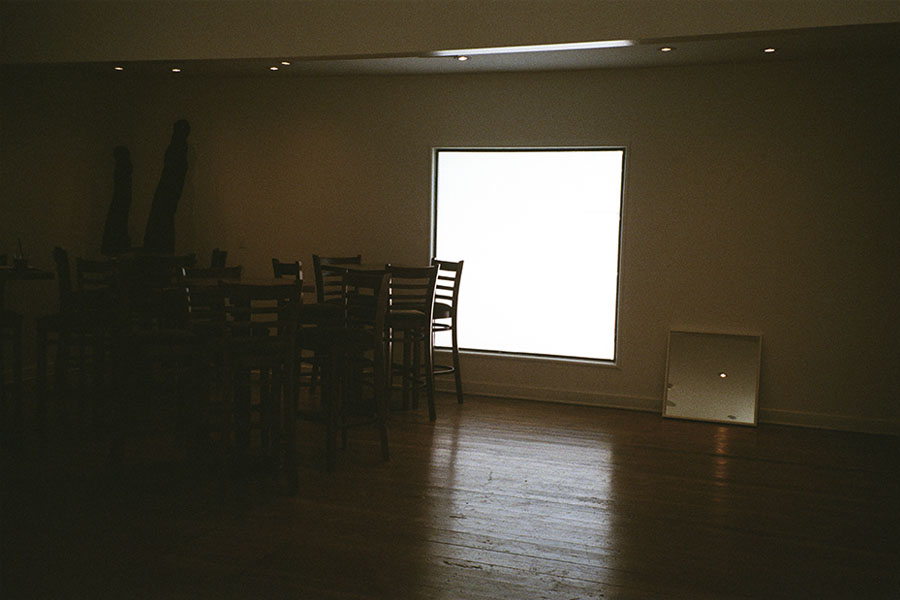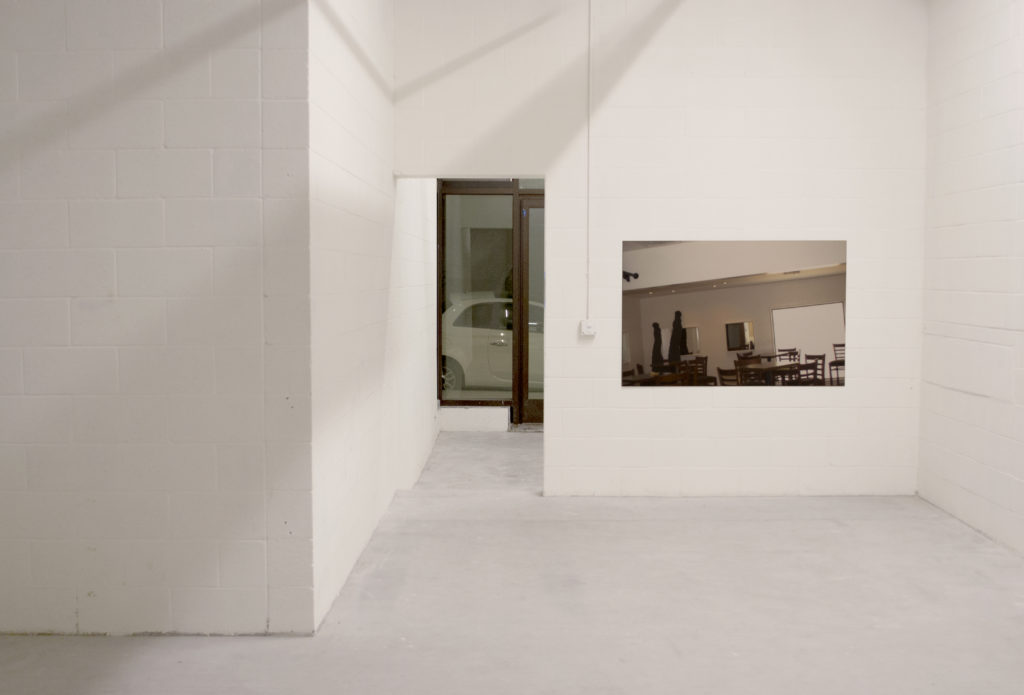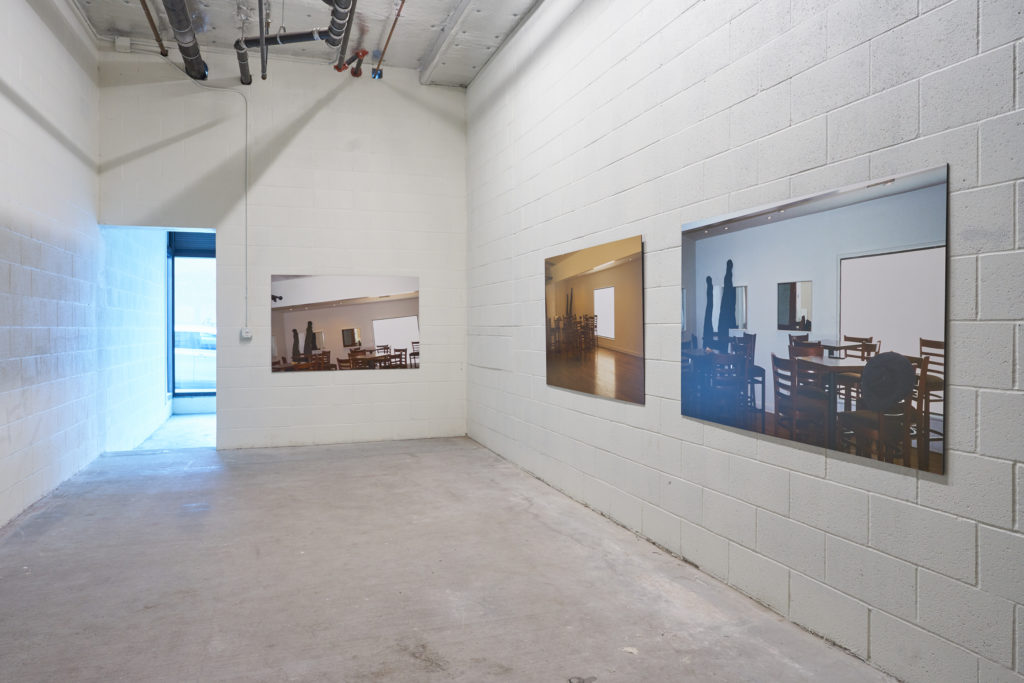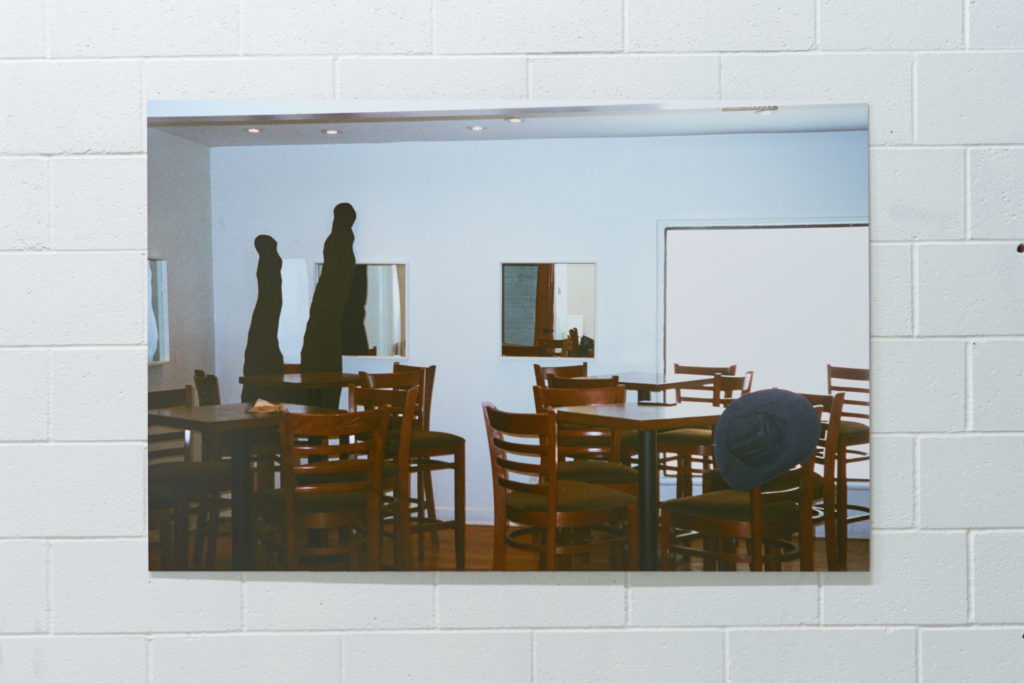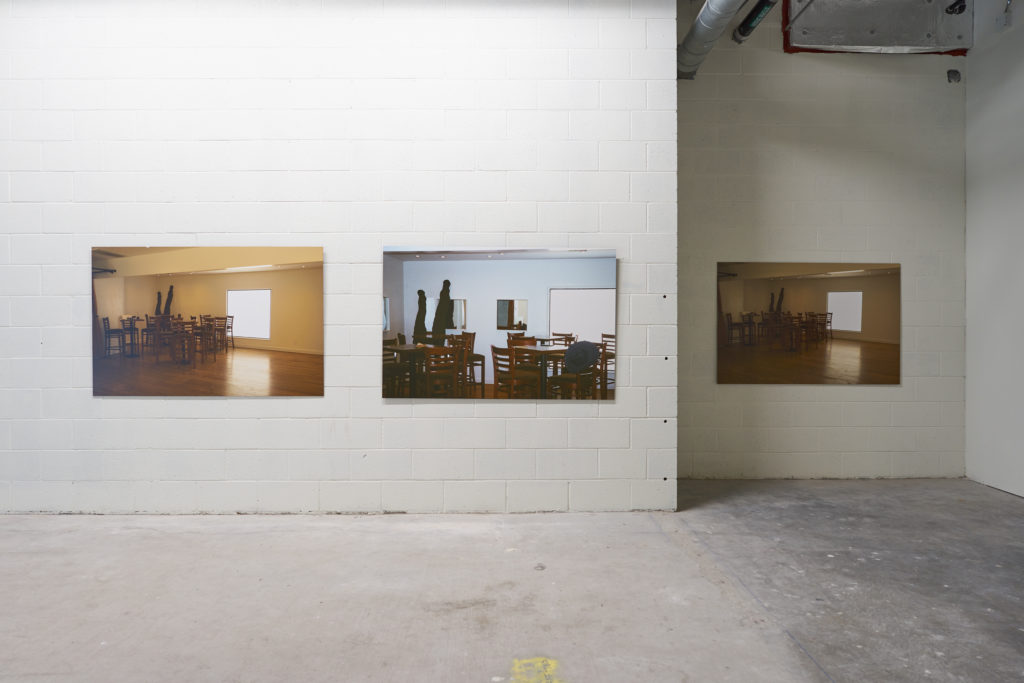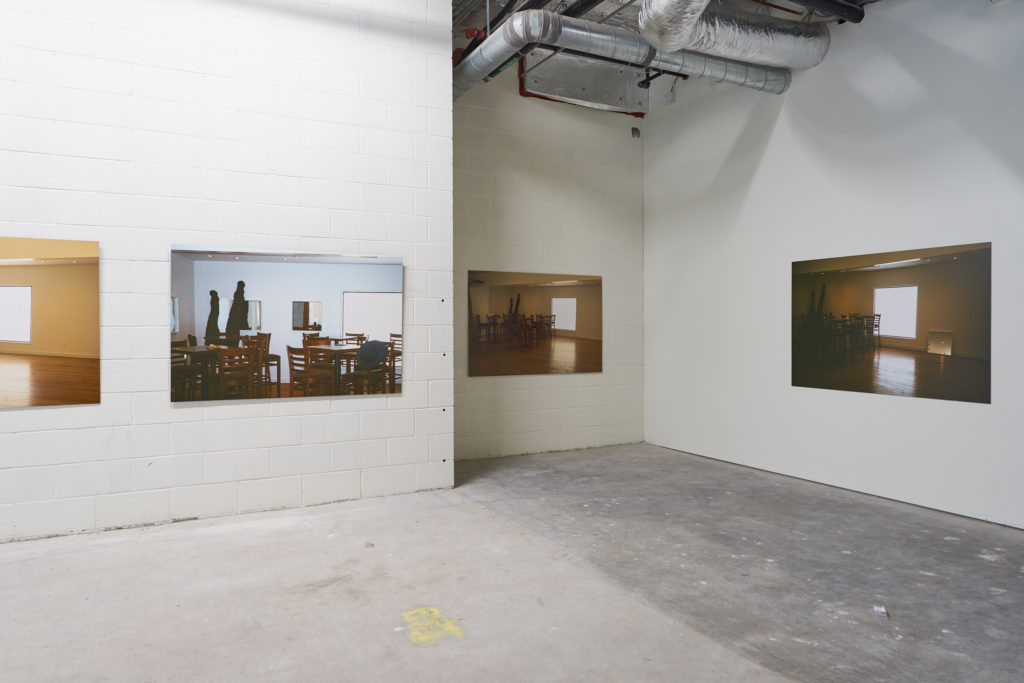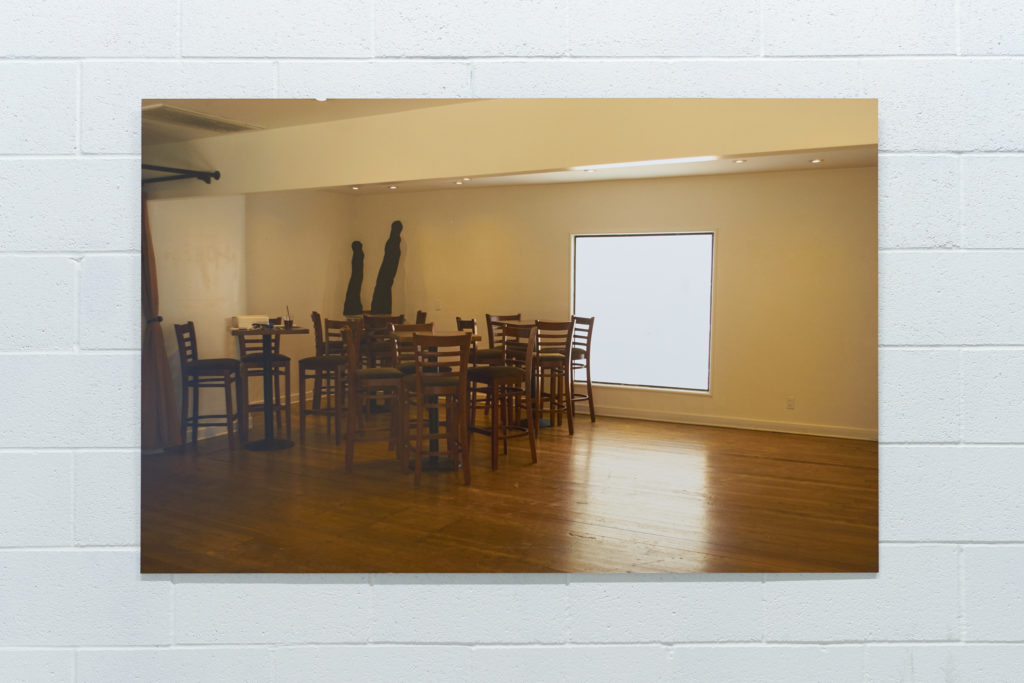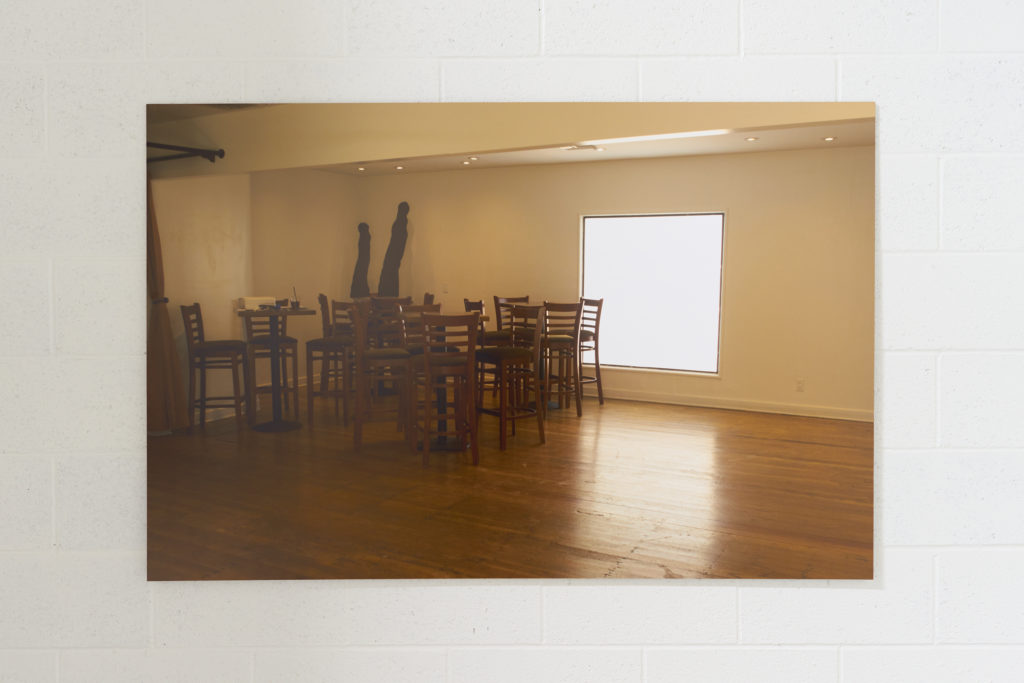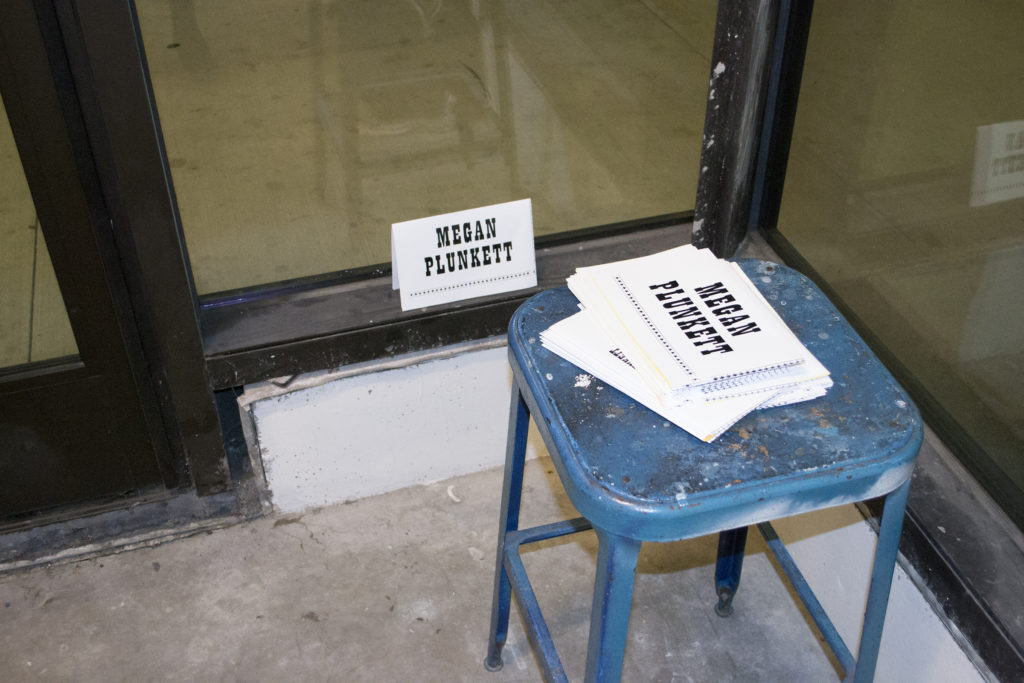 I took photos on the second floor of Michael's restaurant in Santa Monica on September 3rd and 4th, 2019. I was well aware of the factors which make it a loaded site: its aesthetic specificity via its history as a gallery; as a place of transaction via its position in the food and service industry; and above all a site of commerce. I was interested in how I could image an estrangement of realism inside such a well-mapped commercial space. I wanted to challenge the image of a place governed by absence, or more specifically, by the failure of presence.  
The images in "Act Naturally" continue an ongoing investigation into the material condition of photography. These works in particular have a certain 'getting it done' quality, a brisk utilitarianism that opens them up to questions about the functional value of photography. They prod at the flops of iconicity.  
A failure of presence alerts us that something is amiss: there is nothing here when there should be something. It is a fundamentally eerie feeling that prompts a reinvestigation of agency. It forces a reorientation towards habits of recognition, or the kinds of visual prompts we rely on to make our way through the material world and the ways we "get by." More than this, it's also a feeling, something like lonesomeness, a yearning buried beneath a desire for recognition or even the means to confront things that linger. While shooting, I used limited but specific props and generally relied on the physical and decorative givens of Michael's. The occasional appearance of extra mirrors re-doubles the ordinary. Curtains, windows and doorways suggest a continuation of space, but we are bound only to an unreliable interior. In-camera manipulations of light and color cause a rift in the uniformity of visual cues that reassure us against concerns such as, "Where am I?"
I also brought along a foamcore standee of a cowboy man that I made in the studio. His arms are spread wide in a way that suggests he is welcoming you inside and/or is about to try to sell you something. He's the star here, and as my friend Ethan said once, "You can't measure presence," which is how big he is. Is he a double? If so, then of who? The final works are the size of standard, outdoor promotional film posters, a prompt for our bodies to know that we are now in the presence of a commercial object.

If it's in stock I have it! 
If it's in stock, then I have it!  
When I showed these images to my partner for the first time, he was very concerned about this cowboy, and I was met with a lot of questions: "Did you cut him in half?" "Why?" Etc etc. Maybe I did, you don't know! I'll cede that his presence indicates that yes, we might have the illusion of a mystery on our hands. Are you threatened by his eeriness? Does he remind you of the separation between you and the public arrangement that we call reality? 



Well I bet you I'm gonna be a big star, the biggest fool who's ever hit the big time, you don't know! 
If we can agree that a duplicate is a form of decoy, and maybe even a sneaky hiding place for the soul, well then what? Wally Brando, Marvin Pontiac, Johnny Paycheck, Eddie Money, The Barefoot Bandit, Legs Diamond, Murf the Surf, A Plain Dealer, A Solid Citizen, Megan Plunkett. Do you think one of these things is not like the other? If so, why? "There is no inside except as a folding of the outside; the mirror cracks, I am an other, and I always was."