Chips
Cody Critcheloe
August 14–September 14, 2020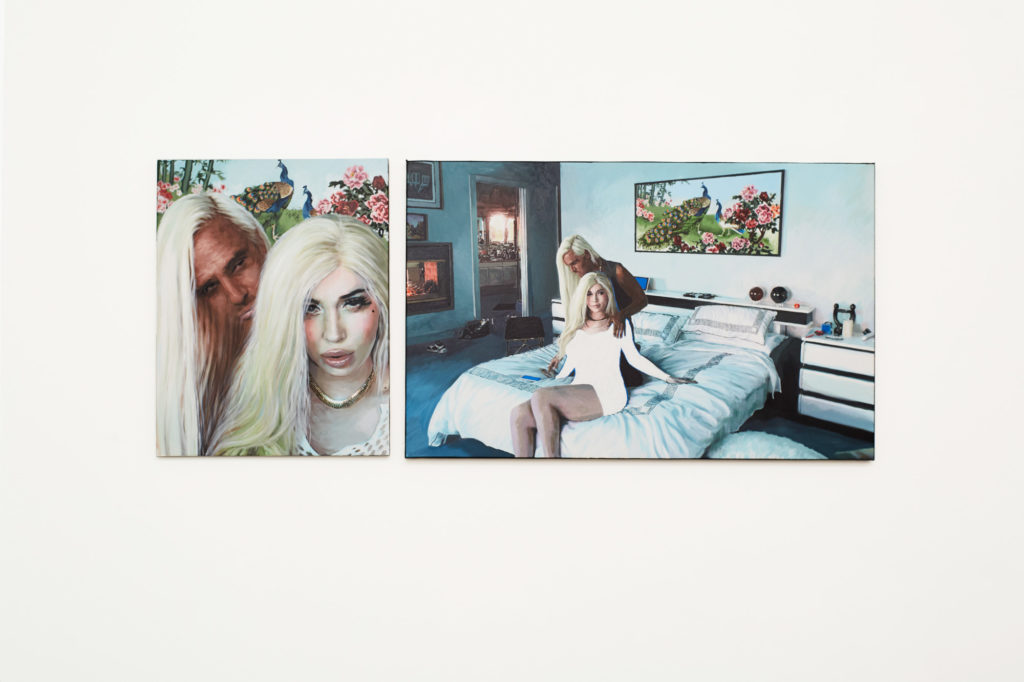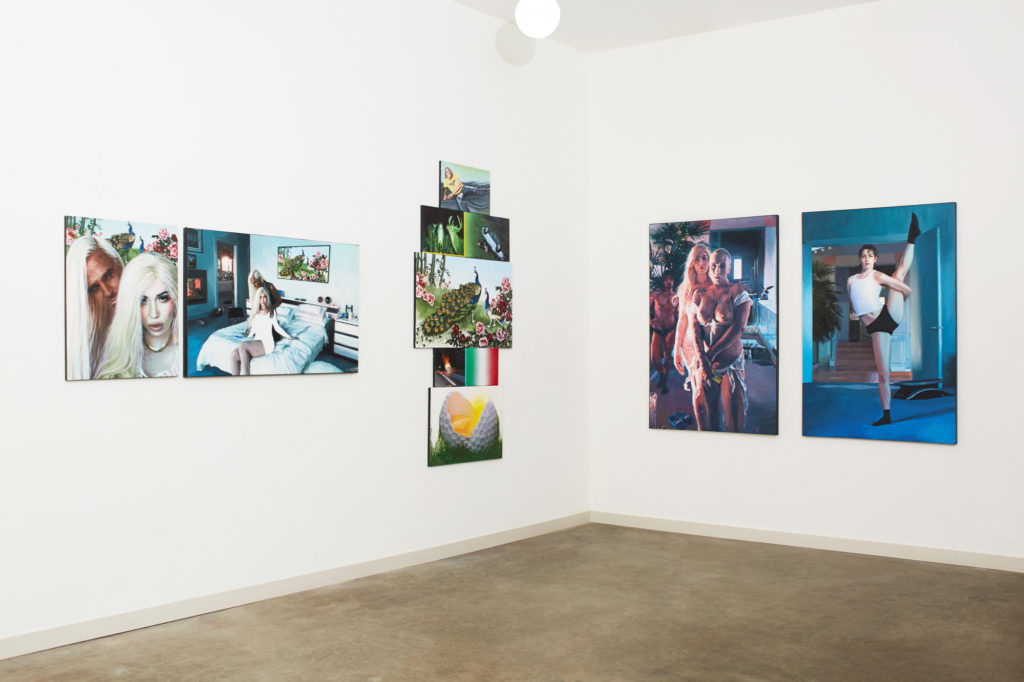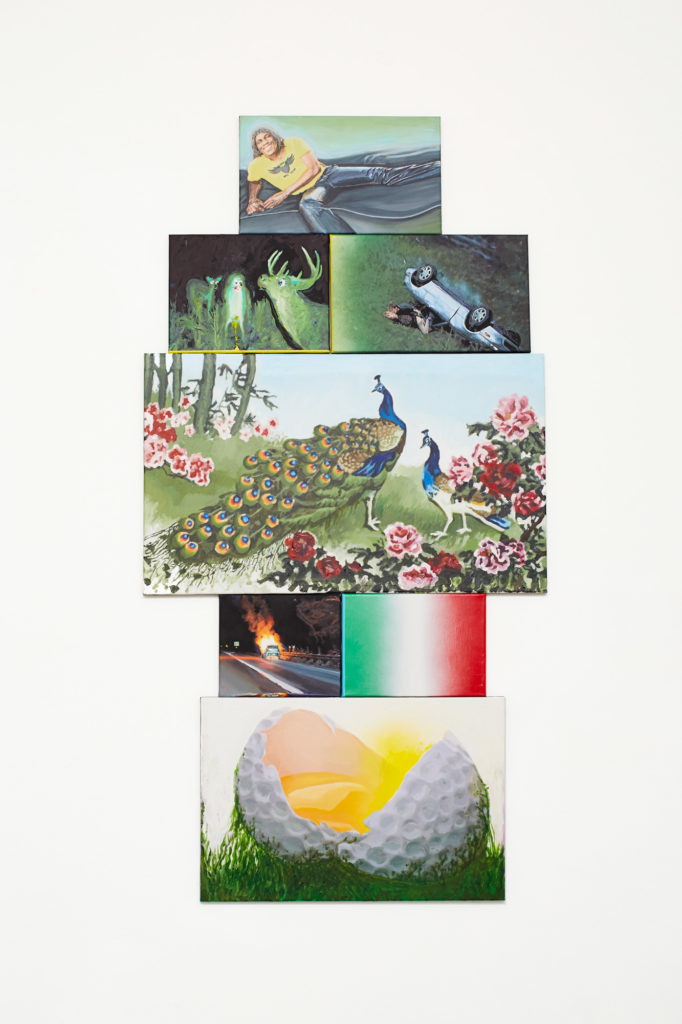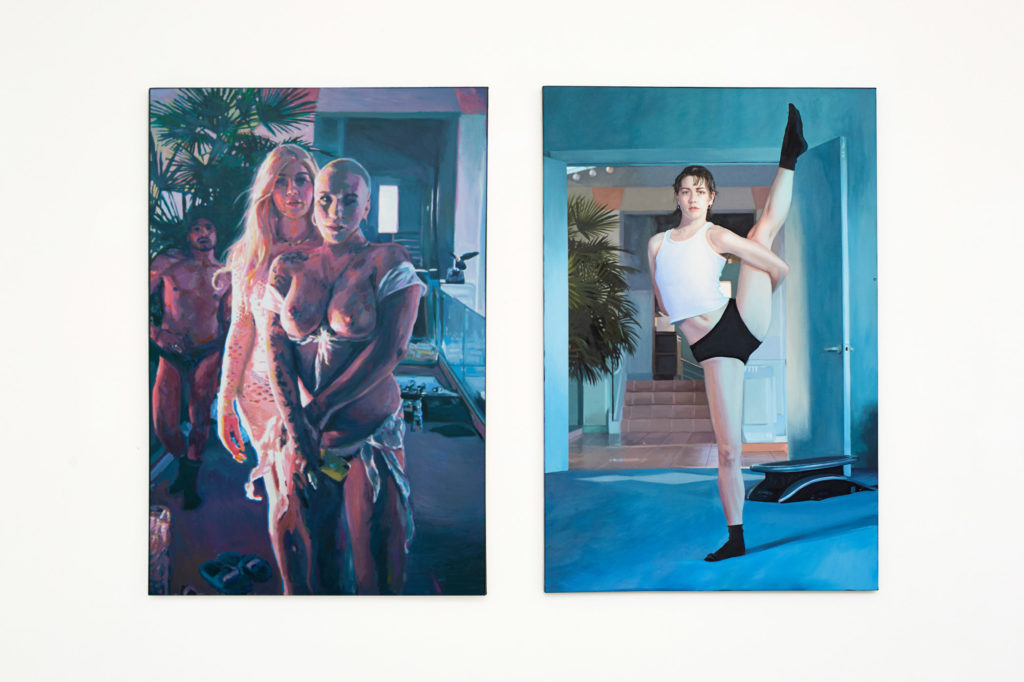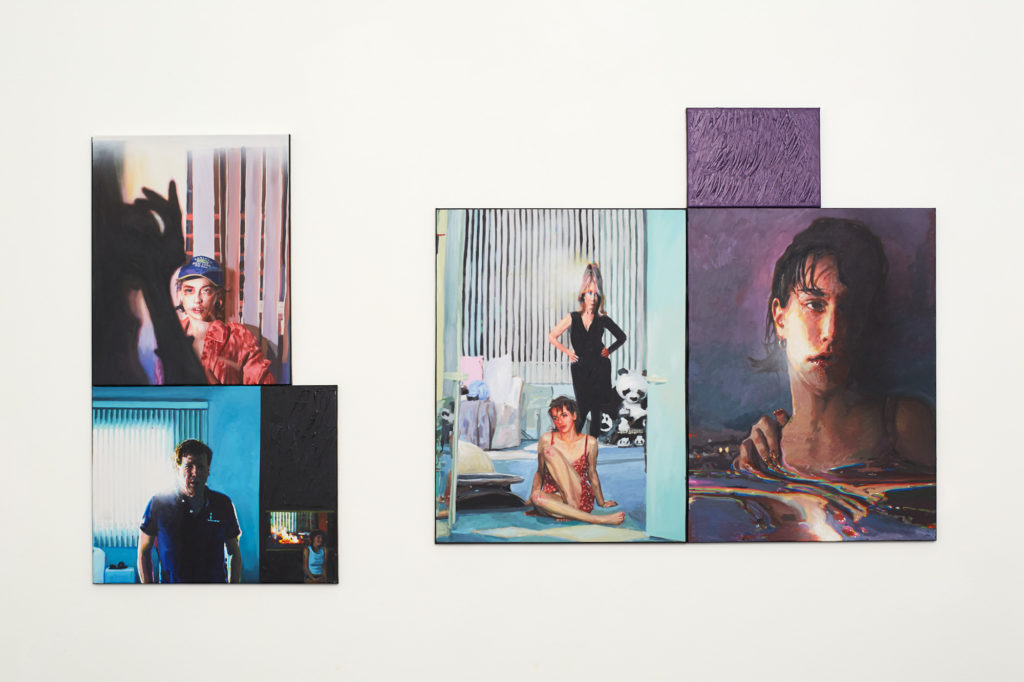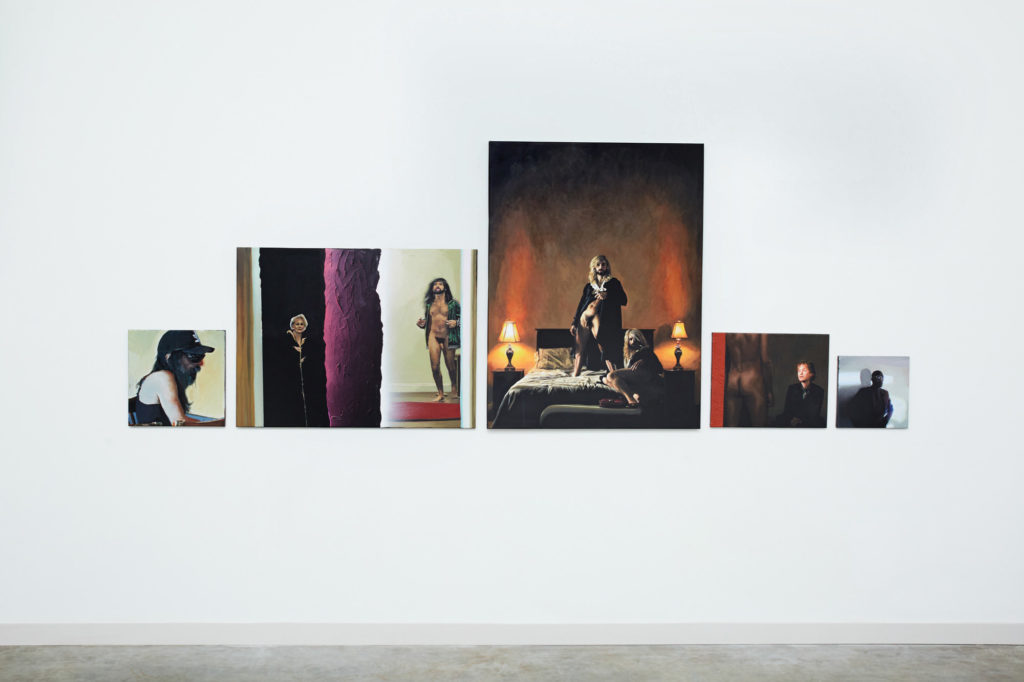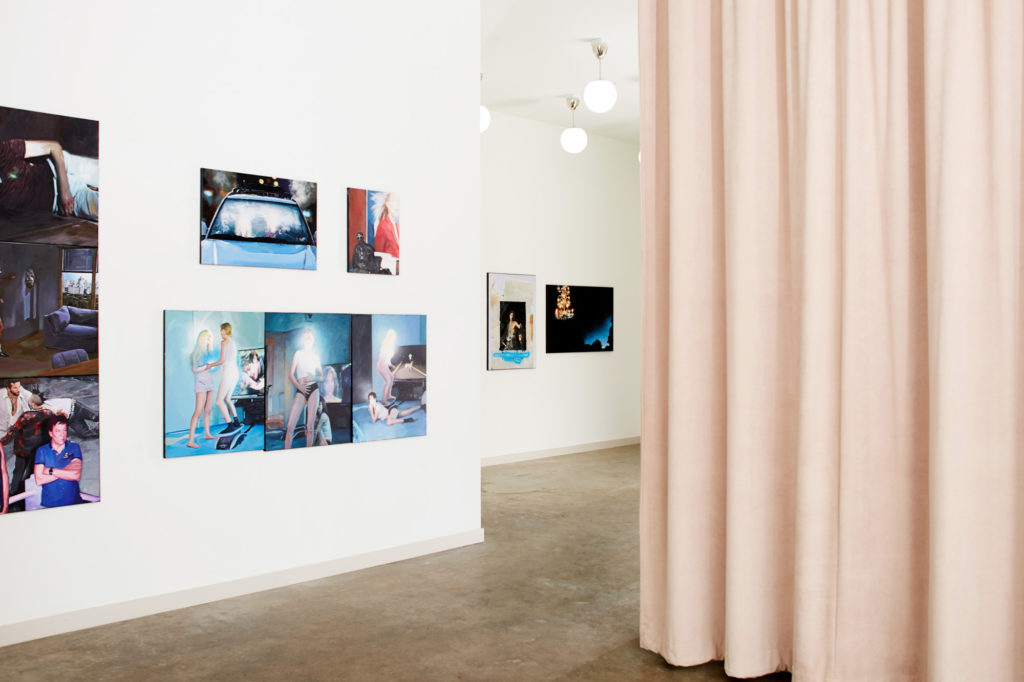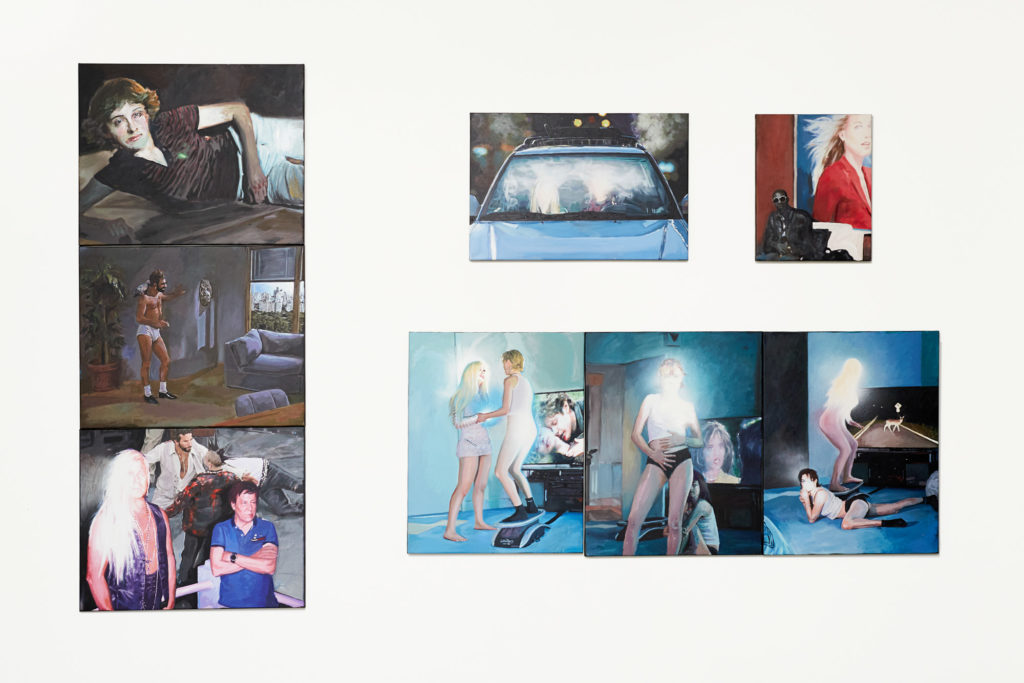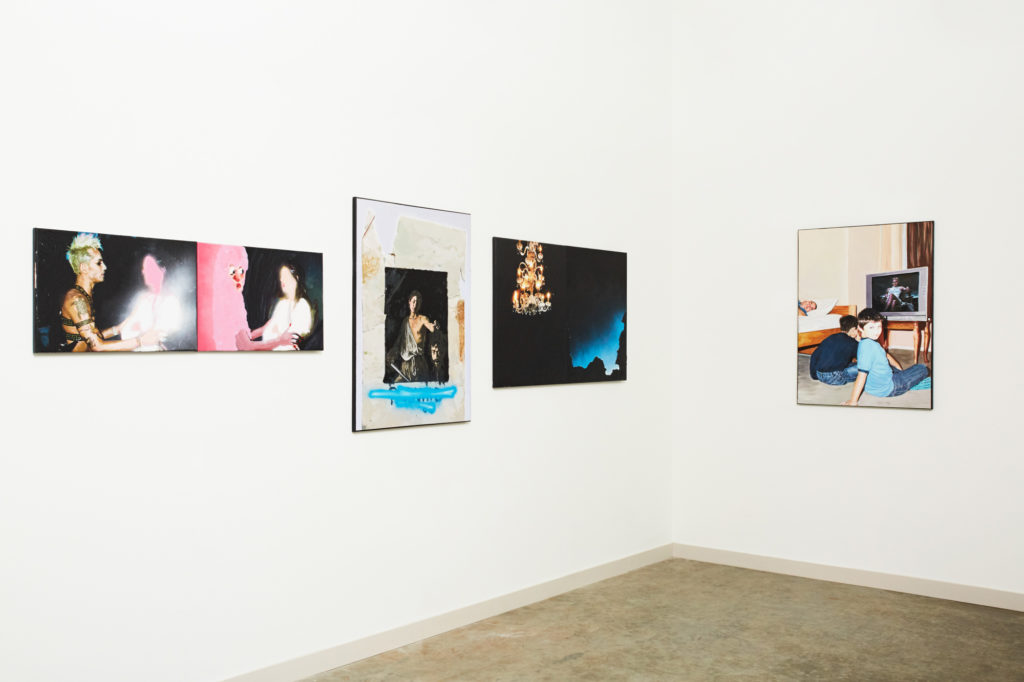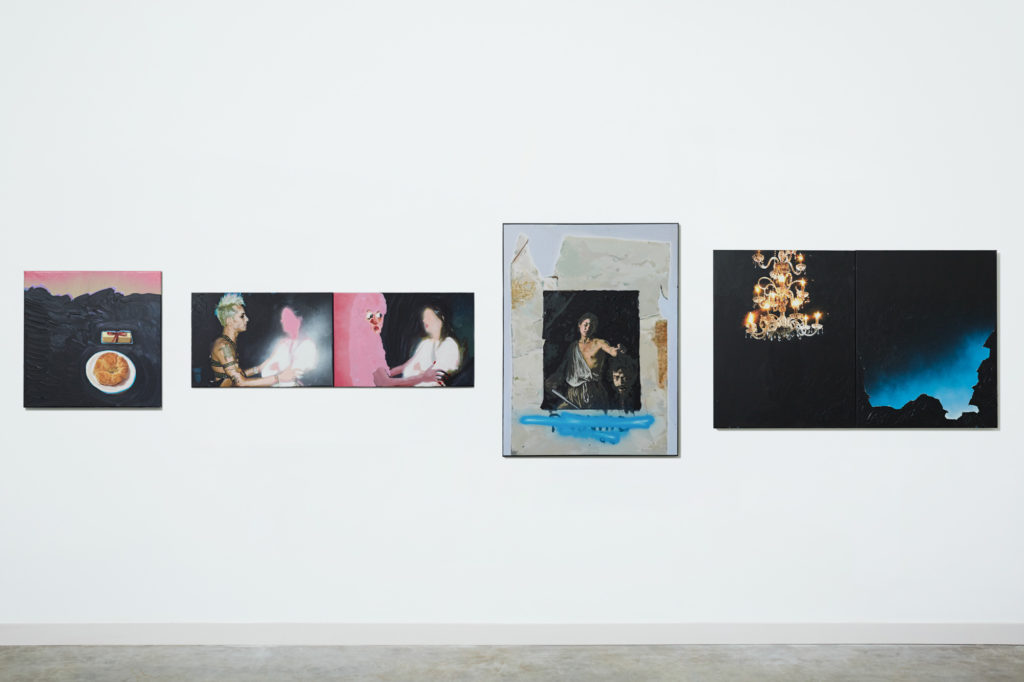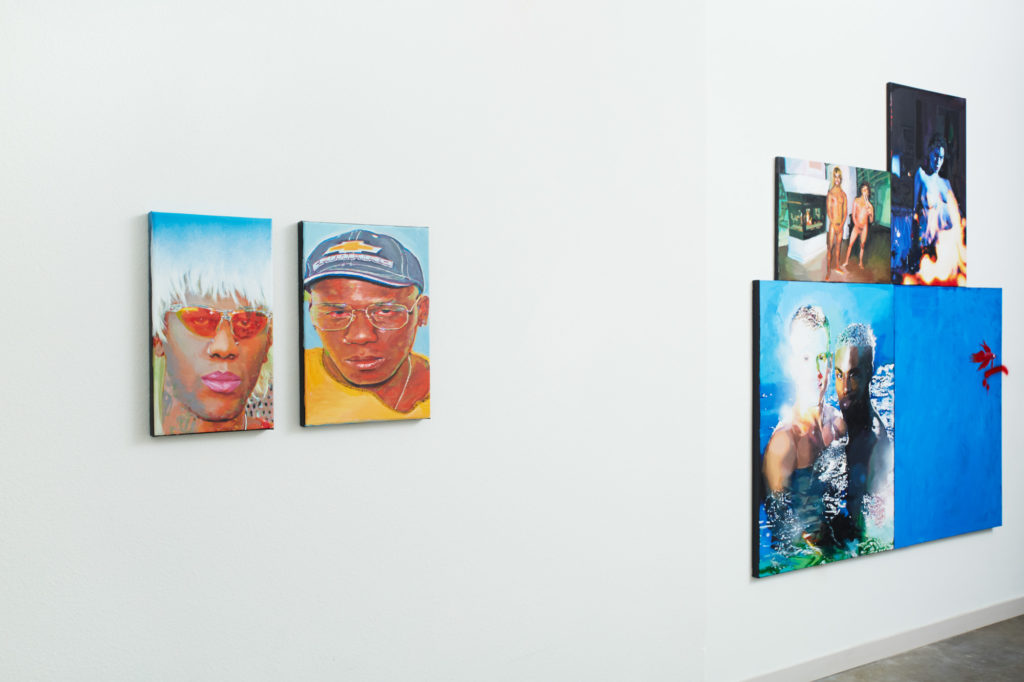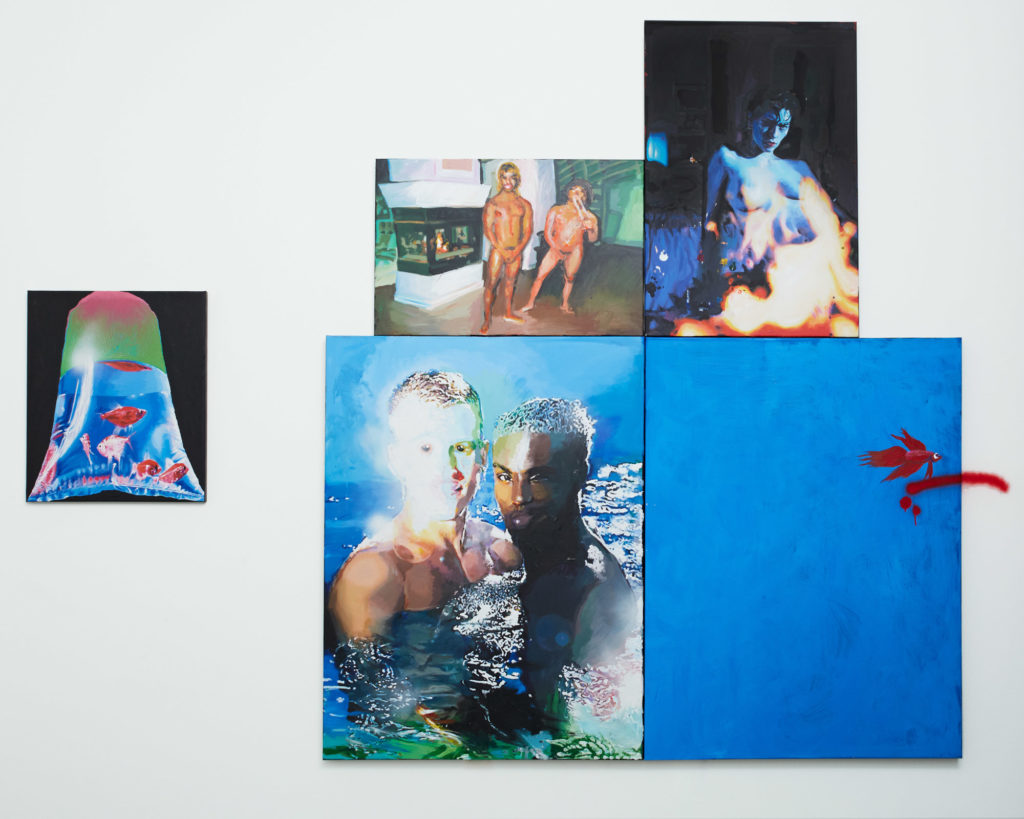 The Gallery @ is delighted to present "Chips," an online exhibition of new paintings by Cody Critcheloe. This is the artist's debut show with the gallery and his first painting exhibition in ten years.
Newly based in Los Angeles after a decade in New York, Critcheloe has directed music videos for artists including King Princess, Robyn, and Mykki Blanco. A queercore icon, he has produced albums, performances, paintings, and other collaborative projects under the moniker SSION. Critcheloe returned to painting during quarantine as a world-making endeavor that can be pursued in solitude.
Full of lookalikes, body doubles, and twins, Chips catalogs a tongue-in-cheek menagerie of Critcheloe's constantly evolving subject matter: platinum blondes, a croissant, car crashes, aging rock stars… Hung salon style, most of the works on view are painted from storyboards, photographs and stills from realized and unrealized videos directed by the artist, as well as aesthetically disparate VHS-era source material like David Cronenberg's Crash, Pedro Almodóvar's La Ley Del Deseo, and Seinfeld. While each canvas depicts an image extracted from story, here they evade their original narratives as well as the semblance of a new one. Instead the paintings swim between surrealist camp and uncanny mock profundity in a sea of imagined possibilities anchored by a swirling sense of alienation—in other words this is a show as much about L.A. as it is about anyone who lives here.
Some paintings are strikingly voyeuristic, while others capture reciprocal forms of looking: watching oneself being watched, waiting for a camera, or wondering if you look older. He even places the joke on himself in many of the portraits as he charts the awkward territories of desire, embarrassment, and longing. The show's title painting is a centerfold-style self-portrait referencing an outtake from a photoshoot with a porn star hired as a stand-in for Critcheloe. In a sense the random intimacies and staged moments on display recall social media, while this arm of celebrity image culture is distinctly not represented here. This is an old school kaleidoscope onto showbiz, a vacuum which appears even weirder through the lens of 2020: a standstill coupled with history lurching forward, as grotesque a pair as youth and aging.
Cody Critcheloe's (b. 1982, Kentucky) works across disciplines including painting, music and film. He has held solo exhibitions at Peres Projects, Los Angeles and Berlin (2010); The Hole, New York City (2010); and Grand Arts, Kansas City (2009). His recent SSION album O (2018) was praised in Artforum, Art in America, Dazed, GQ, i-D, Interview, L'Officiel, the New York Times, and Vogue.